NEW Retiree Website! For current open enrollment and retiree benefit information, please visit our new retiree specific webpages. 
For a downloadable pdf on Fairfax County benefits, click here.
Fairfax County Government is committed to our merit employees and through LiveWell and the Benefits Division, we endeavor to cultivate a culture of well being that empowers, educates and engages employees and retirees to make life-long choices that promote a holistic approach to their physical, mental, emotional, social, spiritual and financial wellness. The following is a summary of the benefits available to eligible employees.
Click here to watch a brief video on working for Fairfax County Government!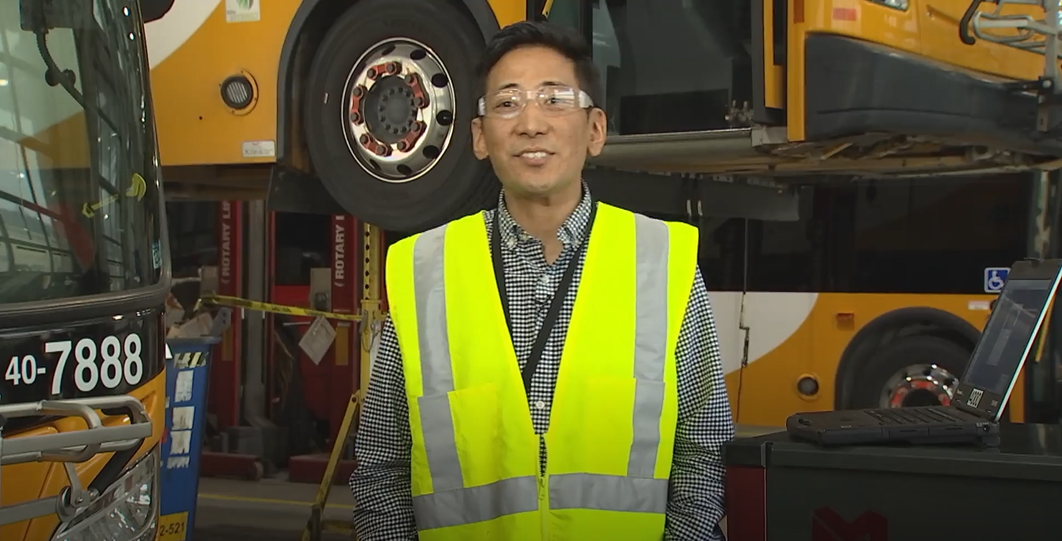 Click here to watch a brief video on benefits offered by Fairfax County Government: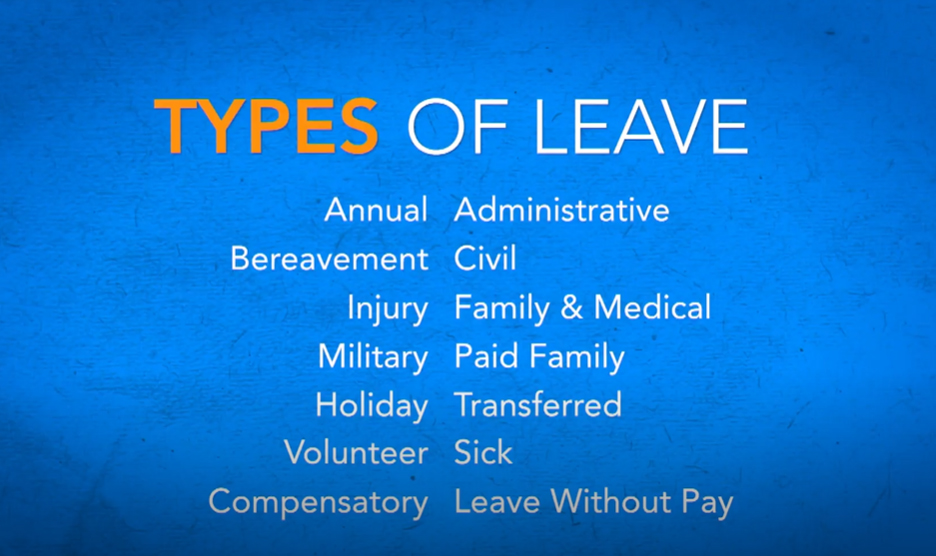 Click the topic below to expand.
Medical - Eligible employees can choose from four available plans, three through Cigna and a fourth with Kaiser Permanente. Plans are designed to offer comprehensive medical and prescription drug coverage. Zero cost preventive care, when preformed by an in-network physician, is offered on all plans. Rates are available for employees in positions that qualify.
Vision - Bundled with medical plan selection and provided by EyeMed, this plan covers eye exams, glasses or contacts annually.
Dental - This benefit is offered through Delta Dental of Virginia and provides access to national PPO and Premier Networks.
Life - FCG provides life insurance coverage equal to one times your base salary for eligible employees, and the options to elect additional coverage for you and your dependents.
Long Term Disability - Income insurance that provides 60% of your basic earnings after 60 days of incapacity.
Flexible Spending Accounts - These accounts allow you to set aside a portion of your salary on a pre-tax basis to pay for medical and dependent care expenses.
Retiree Benefits - Employees who qualify to retire from FCG are eligible to maintain their Health Benefits into retirement.
 
2023 Active General Plan Information 
2023 Active Benefits Guide 
2023 Active At-A-Glance
2023 COBRA At-A-Glance
Employees can access additional material on the Benefits Page on FairfaxNet.
 
Transparency in Coverage
Under the Transparency in Coverage Rule, issued in 2020 by the U.S. Department of Health & Human Services, U.S. Department of Labor and U.S. Department of the Treasury and enforced beginning 7/1/22, health plans (which includes clients who sponsor employee benefit plans) and health insurance issuers must publish two separate Machine Readable Files (MRFs).
In Network: Negotiated rates for all covered items and services between the plan or issuer and in-network providers
Out of Network: Allowed amount paid to, and billed charges from, out-of-network providers for all covered services within a 90-day period

For additional details please visit Cigna's compliance site: https://www.cigna.com/legal/compliance/machine-readable-files  (note link will not be active until July 1, 2022)
Defined Benefit (Pension) - The FCG Retirement System was established to help provide you with a continued financial benefit at retirement. Contribute a portion of your salary on a pre-tax basis and this program can provide you with a monthly payment. The ultimate benefit is based on your final average salary and your years of service with the County. There are three separate systems, one for Employees, Uniformed and Police Officers. Employees must have five years of service to be vested in this program. For additional information about the three retirement systems, please visit the Retirement Systems site.
Deferred Compensation (457 Plan) - This plan is designed to complement the Defined Benefit Plan and to help you plan for a financially secure retirement. The 457 Plan managed by T. Rowe Price offers the opportunity to save a portion of your wages on a pre or post tax (ROTH) basis. A wide-range of investment options are available, each with differing levels of risk and return. Plan design features include loan, financial planning services and self-directed brokerage arrangements.

Work hard. Play hard. Live well. Fairfax County's award winning workforces wellness program, LiveWell, helps you and your family stay well during the work day, and beyond! Staying healthy doesn't have to be boring. Small steps lead to big rewards.
MotivateMe, Total Well-being Incentive Reward Program
Fairfax County RECenter Subsidy
Workshops and Webinars
Parenthood Events
Health Coaching
Omada
Weight Watchers
BurnAlong Subscription
Blood Drives
4P Foods Deliveries
Annual Biometric Screenings and Flu Vaccinations
Special events including Employee Field & Fitness Day, County Exec Trek, Mind+Body Fitness Fest, and more.
MotivateMe
2023 MotivateMe Incentive Rewards and FAQ's
2023 Kaiser Passport
2023 MotivateMe Informational Session Handouts

Fitness Pass
LiveWell REC Center Subsidy Pass 2023-2024
LiveWell Employee Fitness and Wellness Center Pass 
 
Annual Leave - Employees earn annual leave based on their years of service and scheduled hours. Incumbents with 80 scheduled work hours per pay period receives the following annual leave:
| | | |
| --- | --- | --- |
| County Service | Leave Credits Per Pay Period | Annually (26 pay periods) |
| Less than 3 years | 4 hours | 13 days |
| 3 years but less than 15 years | 6 hours | 19.5 days |
| 15 years or greater | 8 hours | 26 days |
Part-time employees accrue annual leave on a pro-rated basis.
Sick Leave – Employees with 80 scheduled work hours per pay period earn 13 days of sick leave per year (4 per pay period). Part-time employees accrue sick leave on a pro-rated basis.
Holiday Leave - FCG observes several paid holidays per year (anywhere from 11.5 to 13.5 days off depending on election years and observance of holidays when they fall on a weekend.) The current observed holidays list is located here (select County Holiday). These include New Year's Day, Martin Luther King, Jr's Day, Inauguration Day, George Washington's Day/President's Day, Memorial Day, Juneteenth, Independence Day, Labor Day, Election Day, Veterans Day, Thanksgiving Day, Christmas Eve (half day), and Christmas Day. Holiday leave with pay is available to part-time employees on a pro-rated basis.
Additional Leave Options - Generous leave policy to assist employees in managing family, medical or personal situations requiring time away from work. These include:
Administrative leave
Bereavement leave
Civil leave
Compensatory leave
Education leave
Emergency administrative leave
Extraordinary sick leave
Family & medical leave
Injury leave
Leave without pay
Military leave
Paid family leave
Transferred leave
Volunteer activity leave
Please see the following links for additional information about specific leave benefits:
Personnel Regulations (Chapter 10) - link, and
Fairfax County's Leave Options Benefit video - link
Family Medical Leave Overview video - link
Employee Assistance Program (EAP) - A free and confidential service available to merit employees and members of their households. Services include short-term counseling and legal, financial and work-life referral services.
Continuous Learning Opportunities - The County has several programs to develop and provide continuous educational opportunities. This includes onsite and online training, Tuition Assistance Program, Mentoring Program, Leadership Fairfax and Toastmasters.
Employee Commuter Benefit Program - This program encourages the use of transit and vanpools for travel to and from work. This benefit provides up to $120 per month per employee for transportation by bus, rail, or vanpool. By getting more people into fewer vehicles, transportation is improved for everyone. This program is administered by the county's Department of Transportation.
Employee Child Care Center - Child care programs for children 6 weeks to 5 years of age who have one parent working a minimum of 20 hours per week with Fairfax County Government. This program is administered by the county's Family Services Department - for more information, click here.
Capital Bike Share Program - Metro DC's bikeshare service, with 4,500 bikes and 500+ stations across 7 jurisdictions: Washington, DC.; Arlington, VA; Alexandria, VA; Montgomery, MD; Prince George's County, MD; Fairfax County, VA; and the City of Falls Church, VA. Designed for quick trips with convenience in mind, it's a fun and affordable way to get around. This program is administered by the county's Department of Transportation.
Public Service Loan Forgiveness - Fairfax County Government is a qualifying employer under the Public Service Loan Forgiveness program. This is a federal program, so for more information, click here.