WMS New Look
Coming Soon -
Your Retirement Account (Web Member Services) - will have a new look!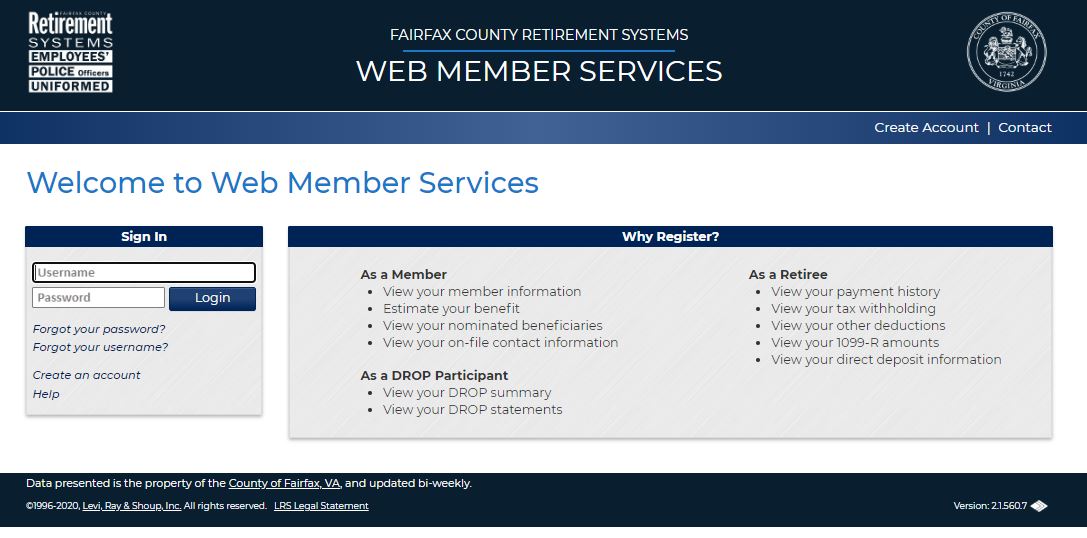 Active Employees
EMPLOYEES'
POLICE OFFICERS
UNIFORMED
Retirement System members who are currently WORKING for Fairfax County.
Retired Members
Members of the Employees',
Police Officers, and Uniformed Retirement Systems who have RETIRED from the Fairfax County workforce.
General Information
Leadership and Governance | Boards of Trustees
Investments
Organizational Structure
Plan Summaries and Information