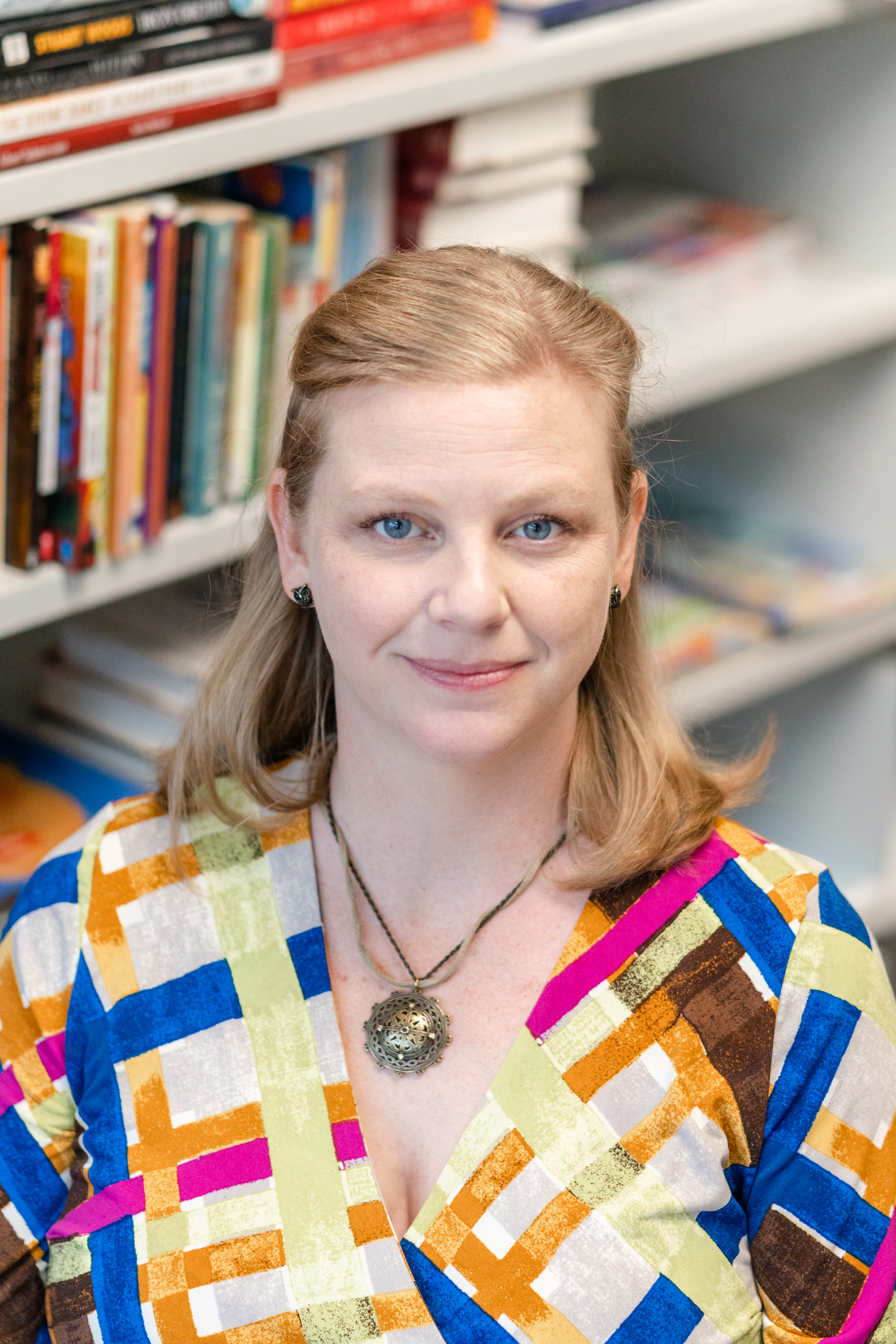 Dear Fairfax County Community,
Spring has sprung and that means the latest issue of Branch Out has arrived! As it is the season of renewal, it seems only right that we share with you all the amazing new things Fairfax County Public Library (FCPL) is offering now and in the coming months.
One of our most exciting developments in the past few months, FCPL now includes Launchpads in our Library of Things collection! Launchpads are durable, kid-friendly learning tablets with pre-loaded apps, stories and videos. Each tablet is themed around a specific skill or subject and is designed to give kids the tools to learn the way they learn best without the need for internet. Every FCPL library branch, with the exception of Access Services and the Virginia Room, has a set of 36 Launchpads that can be found in the Children's section and are available for checkout for three weeks at a time.
Looking ahead, we have a lot of great programming planned for spring. Continuing our commitment to bringing nationally recognized writers to speak to the people of Fairfax County, FCPL will host beloved author and illustrator Rosemary Wells virtually on Saturday, May 6. Ms. Wells is the author of children's classics Noisy Nora and the Max & Ruby series. The event will include a presentation, storytime and Q&A session.
On Thursday, May 11, FCPL will host a conversation with authors Joshilyn Jackson and Lydia Netzer, also at Pohick Regional Library. Ms. Jackson is the New York Times' and USA Today bestselling novelist of Mother May I, Never Have I Ever and gods in Alabama. Ms. Netzer is the bestselling author of Shine, Shine, Shine and How to Tell Toledo From the Night Sky. In honor of Ms. Jackson's newest book, With My Little Eye, which will be released on April 25, the two authors will join us for a conversation, Q&A session and book signing. Both events will require registration in advance, so make sure to pay attention to our social media channels for when sign-up opens.
Also on the horizon is our Read and Feed food donation drive. Throughout the entire month of April, those who wish can drop off donations at any FCPL branch to be donated to our partner, Food for Others. Accepted items include unexpired, commercially produced food items, new or clean reusable grocery bags and simple kitchen tools, such as can openers. Closer to the event, a list of most needed items will be posted on our website.
Lastly, and perhaps the most exciting development we have to share with you this issue, Fairfax County will soon host a groundbreaking ceremony for the new Franconia Governmental Center and Kingstowne Regional Library. Scheduled to open in 2025, this combined, 90,000-squarefoot facility will bring together many county services under one roof, including a 30,000-square-foot library. With this expansion, our Kingstowne location will transform from a community branch to a regional branch, offering more space, more hours and many more books for library users to enjoy. During construction, our current Kingstowne location will operate as normal, allowing the community to continue enjoying library services until the new building is completed.
For more details about these events and other updates, be sure to check in with your local branches, our website and social media. And don't forget to keep reading for more of what we have planned for spring.


Jessica A. Hudson
Director
Fairfax County Public Library