About Supervisor Palchik
Supervisor Dalia A. Palchik began her term Jan. 1, 2020, representing the Providence District. Learn more about her.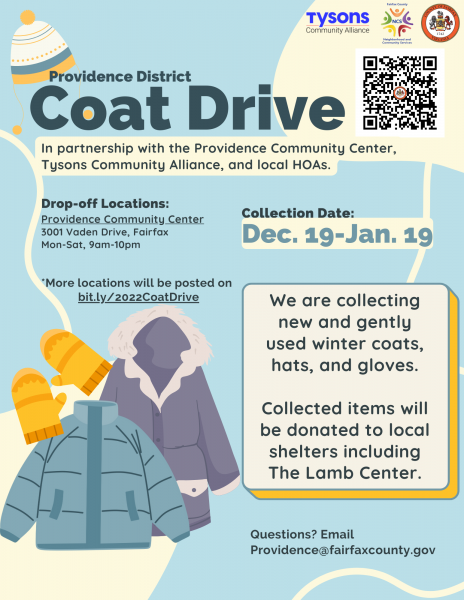 December 8, 2022
The Providence District Office is partnering with the Providence Community Center, Tysons Community Alliance, and local HOAs to collect new and gently used winter coats, hats, and gloves of all sizes. This winter coat drive will run from Monday, December 19 until Tuesday, January 31. Collected items will be donated to local shelters including The Lamb Center and Second Story. Thank you for your generosity! Drop-off locations: Providence Community Center, 3001 Vaden Drive, Fairfax VA 22031 Monday-Saturday, 9am to 10pm Tysons Corner Center 2nd level, between Victoria's Secret and Zara  
For the latest updates on COVID-19 Vaccination in Fairfax County, visit the website: COVID-19 Vaccine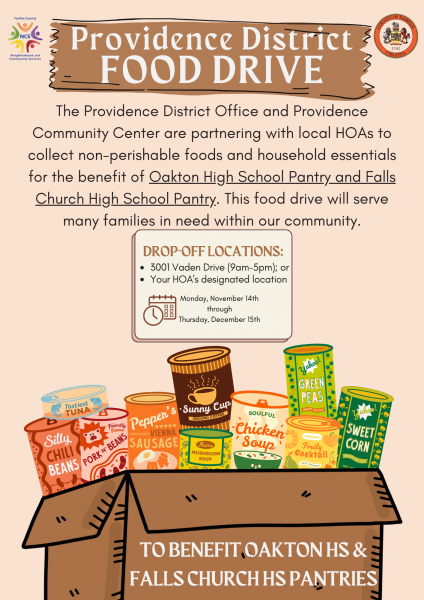 November 30, 2022
The Providence District Office and the Providence Community Center are partnering with local HOAs to collect food and household essentials to be donated to the Oakton High School Pantry and Falls Church High School Pantry. Donations can be dropped off through Thursday, December 15th at the Providence Community Center or your HOA's designated location. The holiday season is an especially busy time for both pantries, and we thank you in advance for your generosity. If your HOA is interested in helping collect donations, please email Providence@fairfaxcounty.gov and we will be happy to coordinate with you. Most needed food items. Most needed household essentials.
El distrito de salud de Fairfax, junto a toda Virginia, abrió la elegibilidad para vacunar a las personas mayores de 16 años.

Visite www.vacunas.gov para programar una cita cerca de usted.
Energy Innovation and Carbon Dividend Act, H.R. 2307
I support the Energy Innovation and Carbon Dividend Act, H.R. 2307 because it is imperative we reduce our greenhouse gas emissions. This legislation is a powerful tool for getting the country to net zero by 2050 and currently has 71 sponsors in Congress.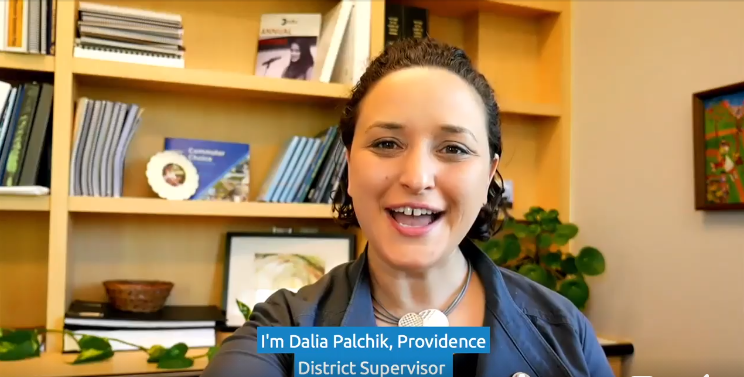 Palchik Post Newsletter

Get the latest news from Supervisor Palchik!
3001 Vaden Drive
Fairfax, VA, 22031