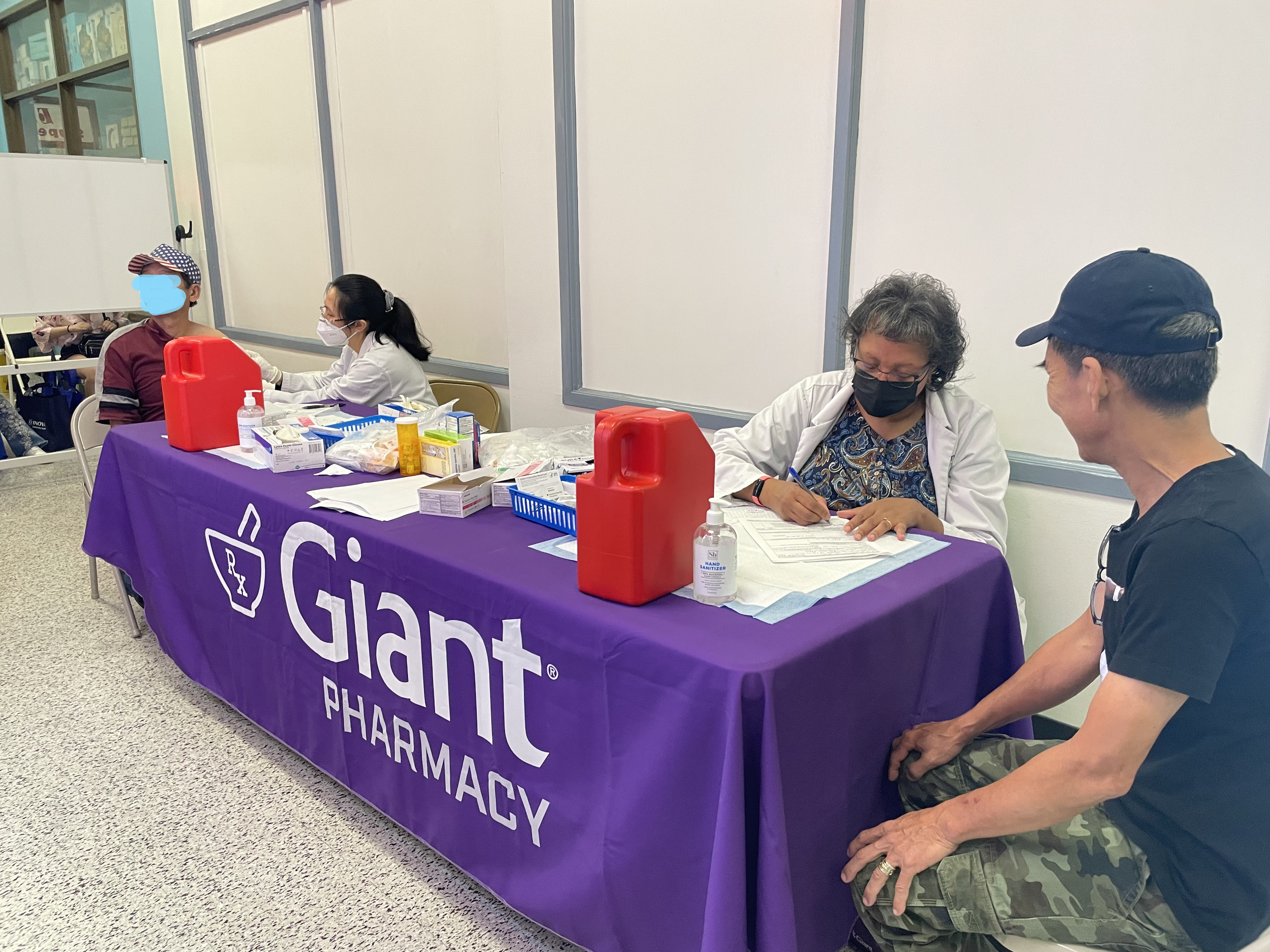 Collaboration between community partners, -- Boat People SOS (BPSOS) and ENDependence Center of Northern Virginia (ECNV) -- Giant Pharmacy, who was the anchor vaccinator for the event, and the Fairfax County Health Department led to a successful COVID-19 vaccine clinic at Eden Center on July 30th. During this event, 25 people received COVID-19 vaccinations, including 3 first doses. 
"It couldn't have been successful without us all combining our strengths," -Jennifer Chuong, Community Health Specialist, Fairfax County Health Department
Before the event, BPSOS conducted outreach to the Vietnamese community and ECNV reached out to people with disabilities. During the clinic, ECNV and Health Department Spanish-speaking staff engaged with Hispanic community members. ECNV also handed out goodie bags to those who came by while BPSOS helped with registration, explaining the more complex questions and doing so in Vietnamese. "There is something about hearing the language that you grew up with or speak in your household that is so comforting and inviting," said Jennifer.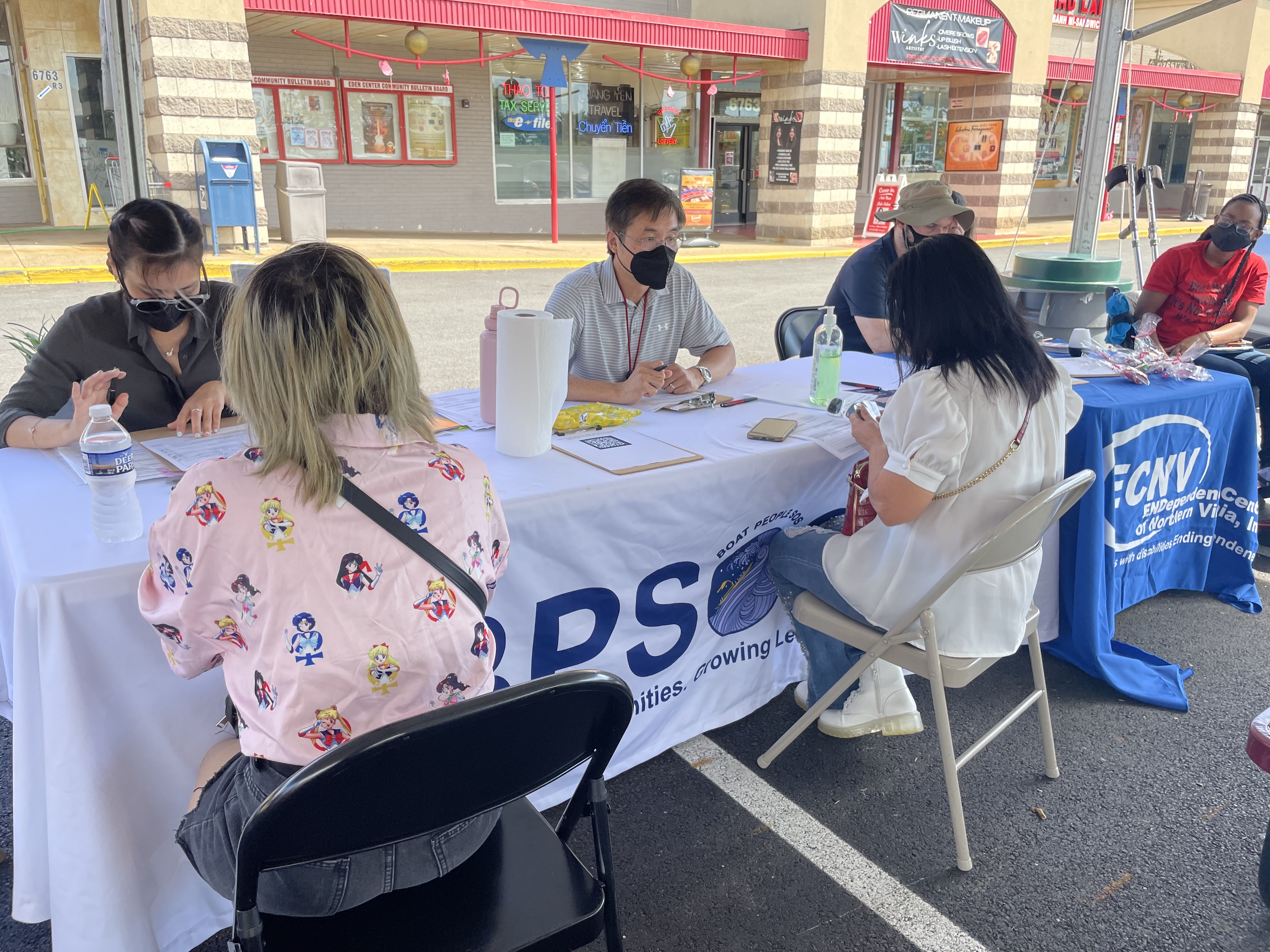 She explained that outreach to the Vietnamese community at a previous vaccine event was difficult due to language and cultural barriers. This time, more Vietnamese people, including a community health worker, were involved. "In contrast to the last event, the audience was a lot more receptive to being approached, asking questions, and engaging in conversation. That definitely helped a lot," said Jennifer.
This event was a powerful example of organizations with focuses on different communities -- but when working in partnership -- are able to bring a clinic to Seven Corners that benefits all communities in need of the COVID-19 vaccine.