Search the Health Department
2019 Health Department Holiday Hours
District Office Hours
Tuesday, Dec. 24: 8 am–12:30 pm

Walk-in hours: 8 am–11 am

Wednesday, Dec. 25: CLOSED
Tuesday, Dec. 31: 8 am–4:30 pm

Walk-in hours:
8 am–12:30 pm

Wednesday, Jan. 1, 2020: CLOSED
Vital Records Hours
Tuesday, Dec. 24: 8 am–12 noon
Wednesday, Dec. 25: CLOSED
Tuesday, Dec. 31: 8 am–4:30 pm
Wednesday, Jan. 1, 2020: CLOSED
Severe Lung Illness Associated with "Vaping"
There is a multistate outbreak of lung injury associated with use of e-cigarette, or vaping, products. Find out more with these resources:
1-800-QUIT-NOW (1-800-784-8669)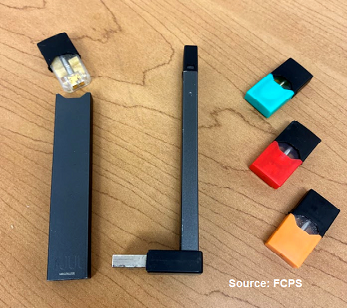 Flu season is approaching, so we are encouraging everyone six months and older to receive their annual influenza vaccine now. Learn more about this and other ways to protect yourself and your family from the flu.
Code Talk
Environmental Health Supervisor Marty Thompson talks about improvements in the county's permit process.
En español
Carla Paredes highlights good health habits for the holidays on La Voz del Condado de Fairfax
Better Speech & Hearing
Vinnie Bhalinge explains the role speech therapy plays in treating kids who have ADHD.
Celebrating Caregivers
Adult Day Health Care professional caregivers selflessly care each day for people who need assistance. Visit the blog to watch and find out what inspires Yared, Julia, Afua, Max, Marybelle, and Doryce.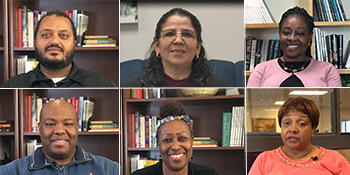 Virginia Department of Health Warns of Fake Vital Records Websites
State Health Officials Urge Virginians to Get Flu Vaccine
Frequently Asked Questions
Have a question? Check to see if we have already answered your questions about:
Birth and death certificates.
Health services.
Jobs and internships.
About the Health & Human Services System
This agency is a part of the Fairfax County Health & Human Services System (HHS). The HHS System is a network of county agencies and community partners that support the well-being of all who live, work and play in Fairfax County.