In recent weeks the Fairfax County Health Department has hosted Facebook Lives in honor of Earth Day and Public Health Lab Week. 
Earth Day 
On Earth Day (April 22nd) Samuel Gaber, Senior Environmental Health Specialist with the Fairfax County Health Department, interviewed Dr. Edward Maibach, Director of the Center for Climate Change Communication at George Mason University about the relationship between climate change and health. Taking steps to protect the planet means taking steps to protect our health, both now and in the future. "The actions that are going to be most beneficial for our climate many decades from now also have immediate human health benefits. By cleaning up our fuel supplies, for example, we almost immediately help to clean up our air and our water, which almost immediately allows us to live in better health," said Dr. Maibach. Watch the full interview here.
Public Health Lab Week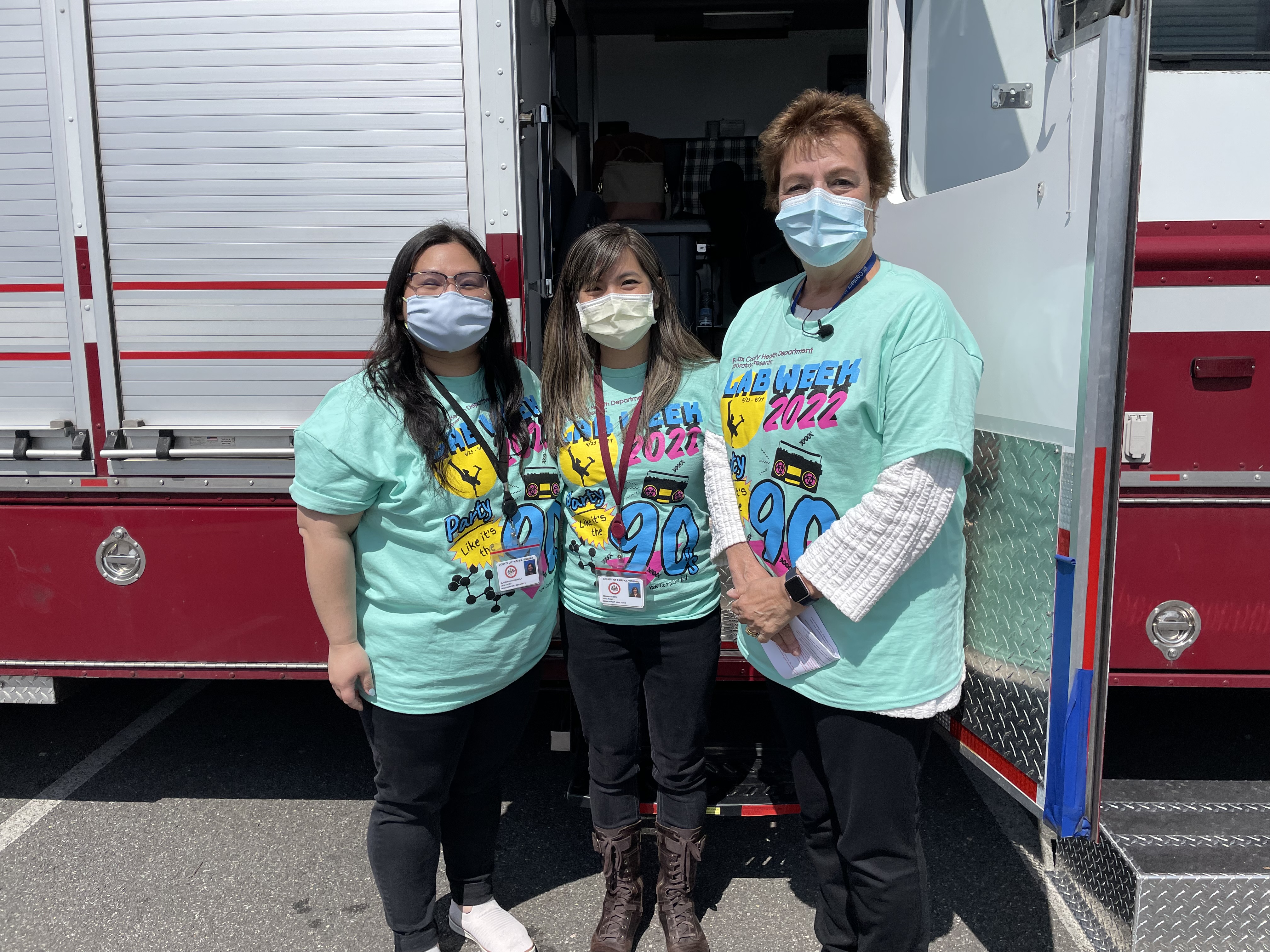 A Facebook Live interview on April 27th highlighted the Health Department's laboratory services, in particular the mobile lab unit. Deb Severson, Director of Laboratory Services with the Fairfax County Health Department explained how the mobile lab unit brings lab services, including COVID-19 testing, to the community. "The ability to take our testing into the field allows us to immediately identify [COVID] positive individuals. It allows us to provide them access to care quicker, ultimately reducing the spread of disease in our community," said Ms. Severson. Watch the full discussion to learn more.