What is the storm drain labeling and education program?

Fairfax County has over 83,000 storm drain inlets, each carrying stormwater through pipes and dumping it directly into rivers and streams. Often, pollution is picked up by the moving water and enters our waterways through the storm drains. The storm drain labeling and education program aims to educate Fairfax County residents about stormwater pollution and prevent future pollution from reaching our streams. To reach this goal, attractive decals with a "No Dumping" message are glued to storm drains. These labels depict shad, a fish that relies on local streams for its spawning habitat. This entirely volunteer-led program has labeled over 34,000 storm drains and educated over 357,000 households from 2002-2018.

What does a storm drain labeling project look like?

Volunteer project leaders begin their projects by contacting NVSWCD and obtaining project approval from the area that they wish to label. Most volunteers focus on their neighborhood, or areas important to them like their school or place of worship. Project leaders then develop an educational piece describing the project and its intended outcomes to be distributed to community members. This flyer includes important actions that you can take to prevent pollution in storm drains. Finally, the project leader and their volunteers label the storm drains in their chosen community.

Cub Run Stream Valley Park Storm Drain Labeling Event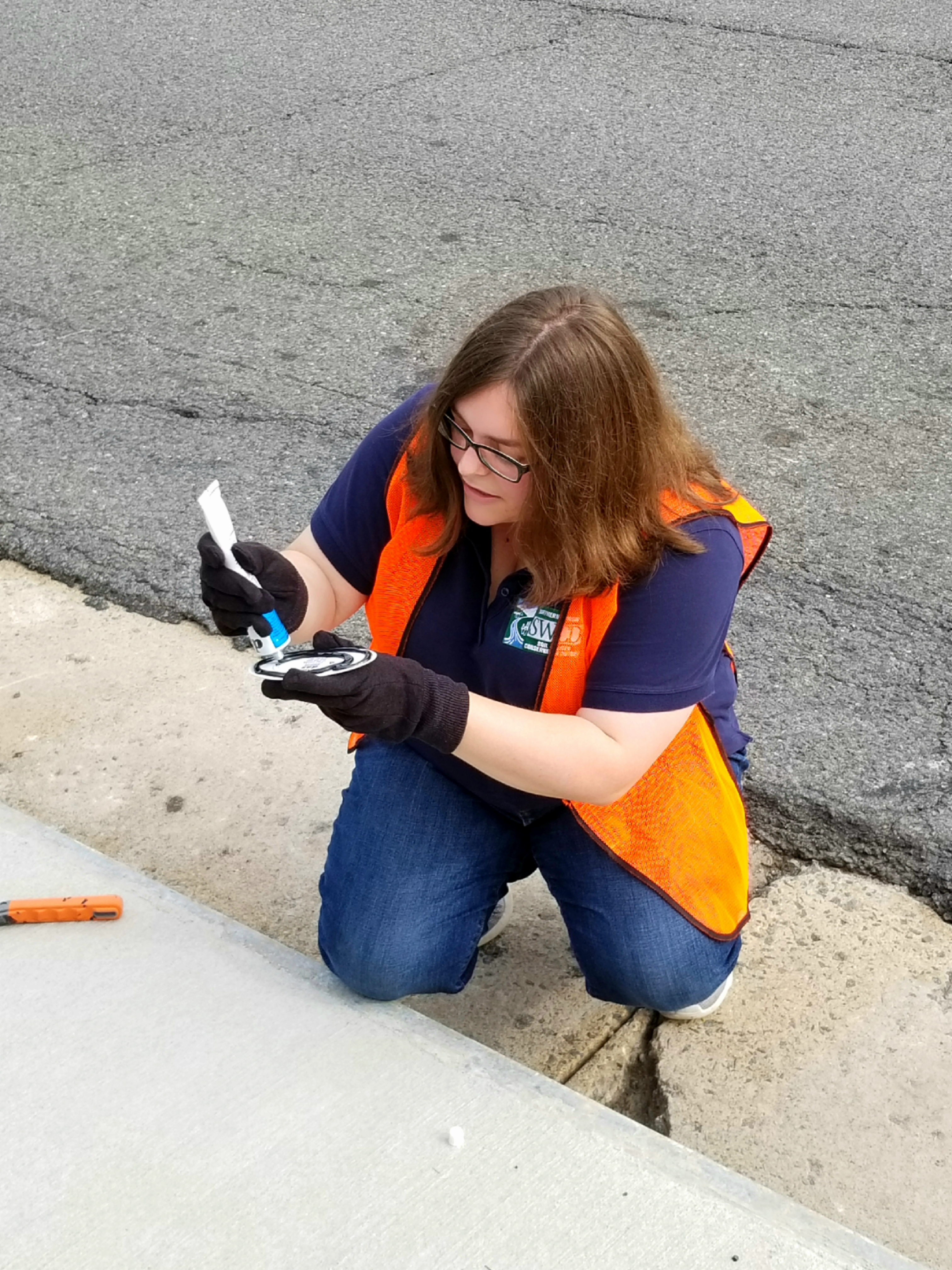 The Cub Run Park Volunteer Team (PVT) are a group of active local citizens with the intent to create a stronger, more resilient, community focused around the vibrant Cub Run Stream Valley Park.

In past years, the Cub Run Park Volunteer Team has led several storm drain labeling campaigns in the area, including in the communities of London Towne and London Towne West II. These efforts resulted in the labeling of over 100 drains and education of over 1,060 homes in the Cub Run watershed.

It is especially important to encourgage good environmental stewardship and prevent pollution in communities surrounding Cub Run because the stream and its tributaries lead to the Occoquan Reservoir. This reservoir provides 17 milllion gallons of water each day to over 1.2 million people, including half the residents of Prince William County. Although it is a major source of fresh water, the Occoquan Reservoir is vulnerable to nonpoint source pollution  by fertilizers, animal waste, and other contaminants.

On Saturday, August 17, the Cub Run PVT increased their efforts by joining forces with NVSWCD to lead a storm drain labeling event in Chantilly, near Cub Run Stream Valley Park. Volunteers participating in the labeling effort met at the Sully Governmental Center. There they met with NVSWCD's Conservation Education Specialist, Ashley Palmer, who educated volunteers on the Cub Run watershed, sources of pollution, and the value of labeling storm drains. Volunteers learned how to label storm drains and set off in small groups to label their designated areas in the neighborhoods of Chalet Woods and Country Club Manor. Each group spent about two hours labeling,  checking each storm drain in their section of the neighborhood and making sure they were properly labeled.

In total, twelve volunteers labeled 187 storm drains and aided in the education of over 1,200 households in the Cub Run Watershed. Members of the Cub Run PVT hope to see positive changes in the Cub Run Stream Valley Park as a result of this campaign.

Cub Run PVT's Team Lead, Anthony Consumano, considered the day a  success. "We are happy to partner with the Northern VA Soil and Water Conservation District as that organization brings a wealth of enthusiasm, organizational skills, and knowledge to teach those adults and children the importance of their watershed.  It was a beautiful August day and a great chance to get into the community to bring awareness to our storm drains.  Several people asked what we were doing and each one was intrigued by the program.  Thank you for the help!"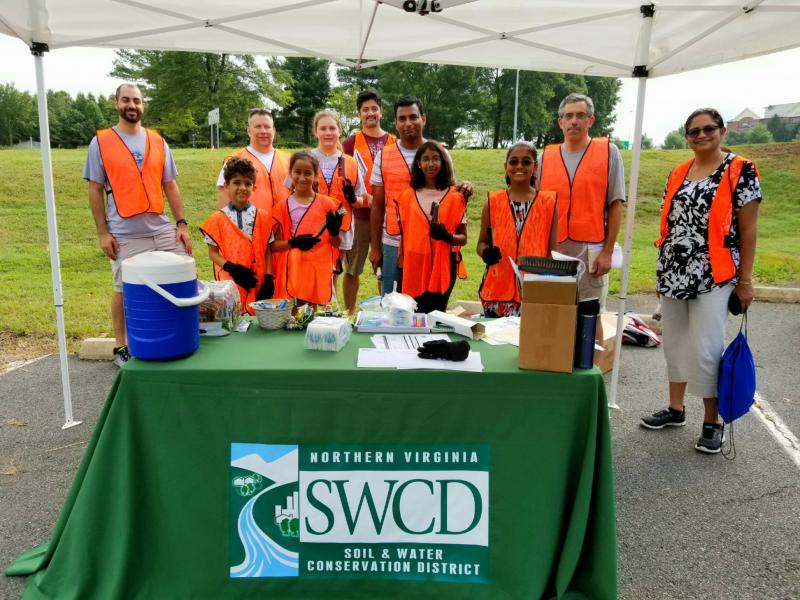 How can I get involved?
Cub Run PVT is looking for new members and volunteers to support their initiatives. Anyone interested in more information should visit their
facebook page
, email Anthony to join their distribution list at
cubrunpvt@gmail.com
, and attend their quarterly meetings. Other Cub Run PVT events include nature hikes, bird walks, stream monitoring, and photography events.
NVSWCD is actively looking for volunteers to label storm drains throughout Fairfax County! This is a great opportunity to earn service hours for school, scouts, master naturalist programs, and many more. You can learn more about the program by visiting the
storm drain labeling webpage
. Send questions about storm drain labeling to
Ashley.Palmer@fairfaxcounty.gov
.