For soil and water conservation events, information and updates, the Conservation Currents newsletter is sent out quarterly in print and via email. To subscribe, please contact us with your email or mailing address. You may also choose to receive (please specify when you contact us):
Watershed Calendar monthly emails, which include stream monitoring and other events;
Green Breakfast notifications, which include information about speaker events six times a year.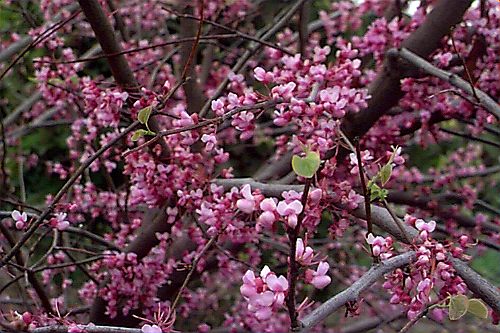 February 1, 2018
Orders are now being accepted for the 2018 Seedling Sale! This year's seedling sale features shrubs and trees that are tolerant of deer browse. While no plant is completely deer-proof, these species are less susceptible. They help clean our water and air, prevent soil erosion, provide valuable habitat, and add beauty and resilience to your landscape. Enjoy! The Shrub and Small Tree Package features 10 seedlings for $16.95. The Tree Package includes 6 seedlings sold for $11.95. A full, nonrefundable payment must accompany your order by Wednesday, April 11, or until supplies run out. Orders may be picked up on Friday, April 20, 9:00 a.m.-4:00 p.m., or Saturday, April 21, 9:00 a.m.-noon at the Packard Center, 4022 Hummer Road, Annandale. Order Online Starting February 1 Help us streamline our operations by paying online with a credit card, debit card or e-check. Orders for 2018 seedling packages open February 1. Please follow this link to our online seedling sale store.  View online seedling sale store: http://nvswcd-velocitypayment-com.3dcartstores.com/ The Shrub and Small Tree Package includes two each of: Witchhazel False Indigobush Serviceberry Silky Dogwood Spicebush The Tree Package includes two each of: Redbud Pawpaw Shortleaf Pine For more information about the seedlings or the sale, see: Native Seedling Sale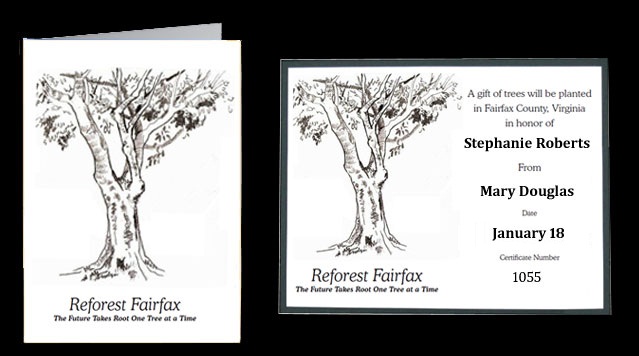 October 30, 2017
When you need to say thank you, consider a gift that will last a lifetime: the gift of trees. Through Reforest Fairfax, a partnership between the Fairfax County Restoration Project and Fairfax ReLeaf, five native trees will be planted for each gift you give, and a beautiful card and certificate will be sent to your recipient. By giving trees, you will be helping to ensure a beautiful and healthy place to live and work long into the future. Trees clean our air and water, protect our streams, prevent soil erosion, lower city temperatures, and boost property values. When you give the gift of trees, you're not just saying thank you; you're helping to plant our future. To learn more or to give a gift, visit Reforest Fairfax.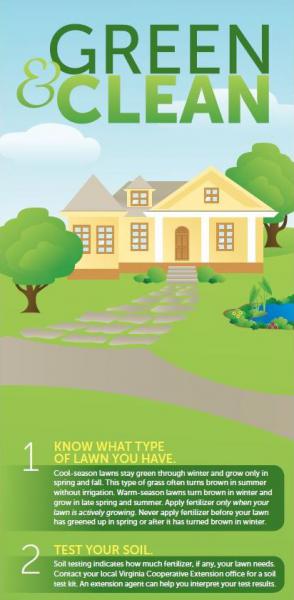 August 30, 2017
The Virginia Department of Conservation and Recreation (DCR) works with lawn care companies to encourage watershed-friendly lawn maintenance in the Commonwealth. Lawn care companies voluntarily enter into a water quality agreement with the agency. They agree to train their employees to use lawn care products responsibly, follow appropriate lawn fertilization practices and provide environmentally sound advice to customers. In return, DCR maintains a list of watershed-friendly lawn care operators that is available to the public. This year, consider choosing a watershed-friendly lawn care company or, if you take care of your own lawn care, consult the DCR publication Green & Clean to try home lawn care - the watershed-friendly way.
Community Conservation Success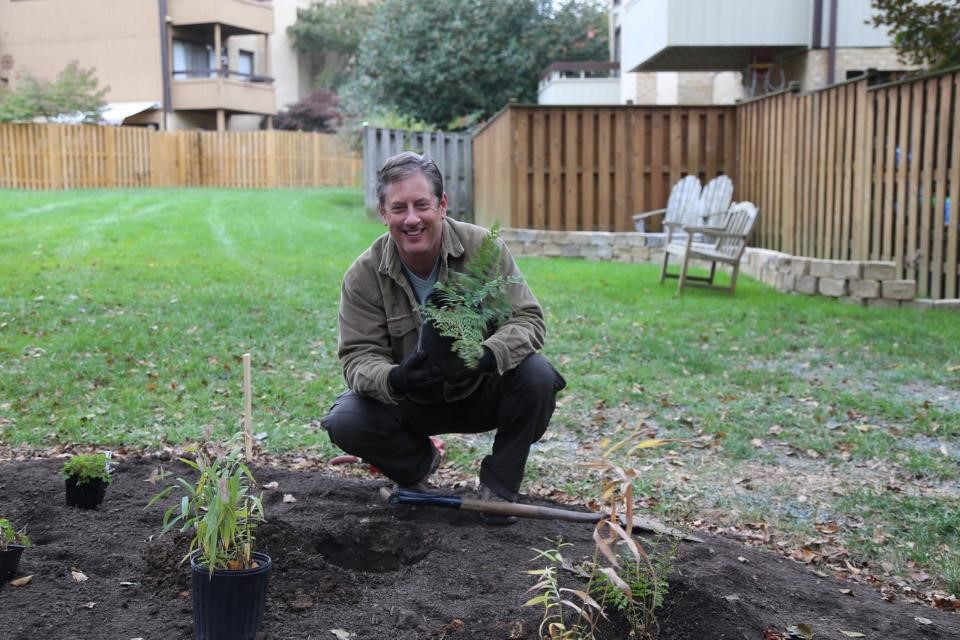 The District's Conservation Assistance Program (CAP) provides technical expertise and funding for energy and watershed projects throughout the Northern Virginia region. Learn more about the program and what projects have taken place in Fairfax communities.
Seven Myths about Rain Gardens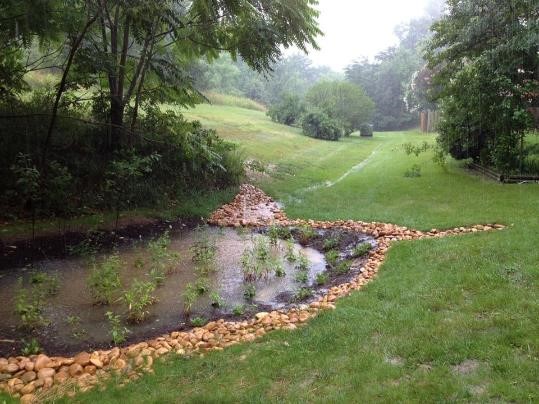 A rain garden is a great way to handle runoff on your property, but it is important to do it right. Learn about some common rain garden myths and misconceptions.
Potomac Vegetable Farms, Conservation Heroes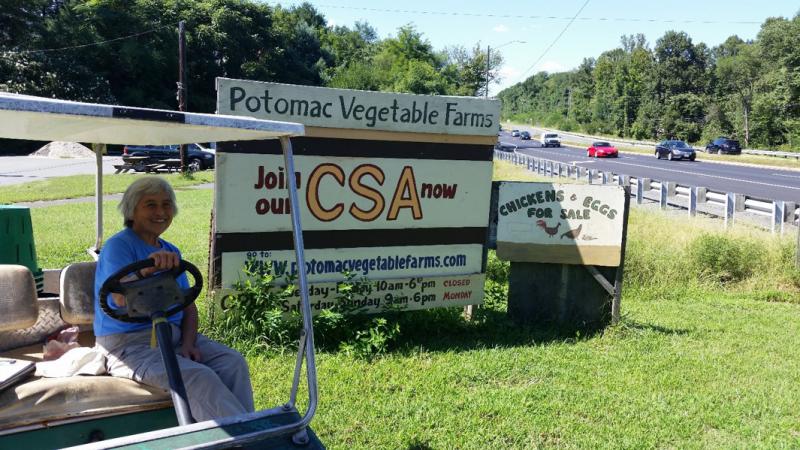 For more than 50 years, the Newcomb family and associates have owned and operated the Potomac Vegetable Farms in Vienna. They grow and sell a variety of fresh, delicious vegetables, cut flowers, eggs and chickens. PVF was also recognized as the 2016 Clean Water Farm, taking action to protect local soil and water resources.
More Featured Articles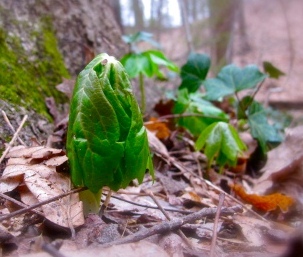 Looking forward to spring? Ready to open the windows for some fresh air and take a walk or bike ride on your favorite local trail? While you're out, take a look at the splashes of color by the trailside and see if you recognize any of the early wildflowers. These spring ephemerals only bloom for a short time every spring.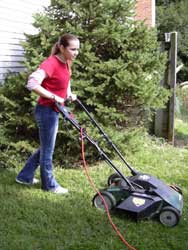 Contrary to popular practice, spring is not the time to fertilize your lawn. If you fertilize in early spring, the blades will grow at the expense of the roots developing. Extra fertilizer will run off into streams and rivers, polluting fisheries and local drinking water sources.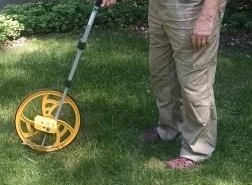 Virginia Cooperative Extension's Home Turf program brings Master Gardener expertise to the grasses in lawns across Northern Virginia.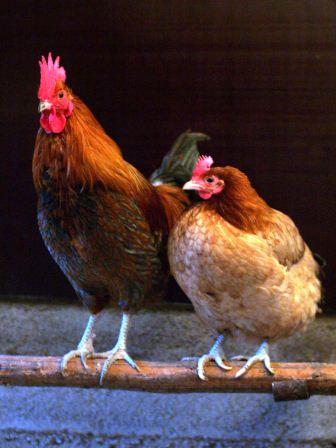 Interest in locally grown food is on the rise, from urban gardening to backyard chicken operations. Can Fairfax County residents keep chickens? How can owners care for chickens? What is the best way to manage chicken waste?
Other Popular Articles
Land and Conservation
Agriculture, Horse Farms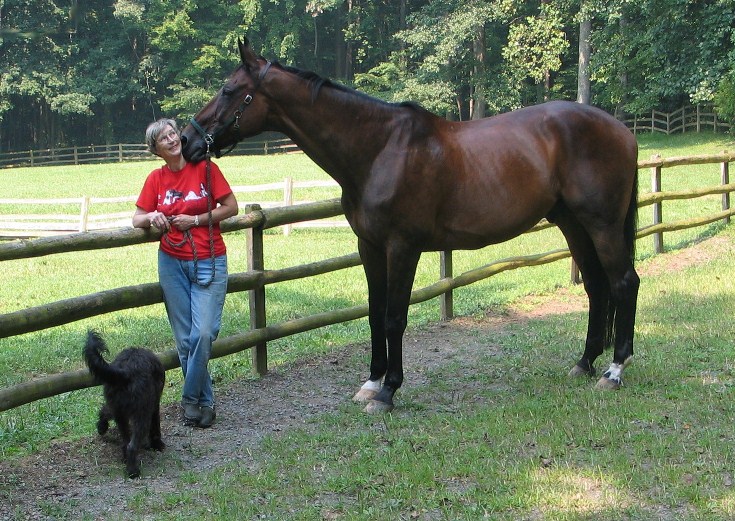 Five Steps to a Great Horse Pasture
Establishing Your Horse Pasture
Heavy-Use Sacrifice Areas
Managing Horse Waste
No-Till Agriculture
Lawn Care and Gardens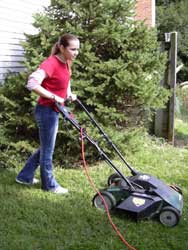 Fall Is Crucial Time for Lawn Care
Weed Free Lawns—Naturally
Soil Test for Fertility
In Spring, Hold On to Your Fertilizer
Rain Gardens & Green Roofs
Seven Myths About Rain Gardens
Bringing Rain Gardens Home
Water: Streams, Ponds and Water Quality
Pollution & Litter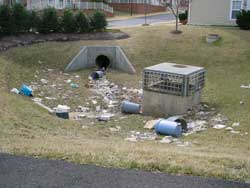 Cigarette Butts Pollute
Heavy Metal Pollution
Picking Up Pet Waste
Drinking Smart: Bottled Water or Tap?
Soil, Plants, Trees and Wildlife
Soil & Erosion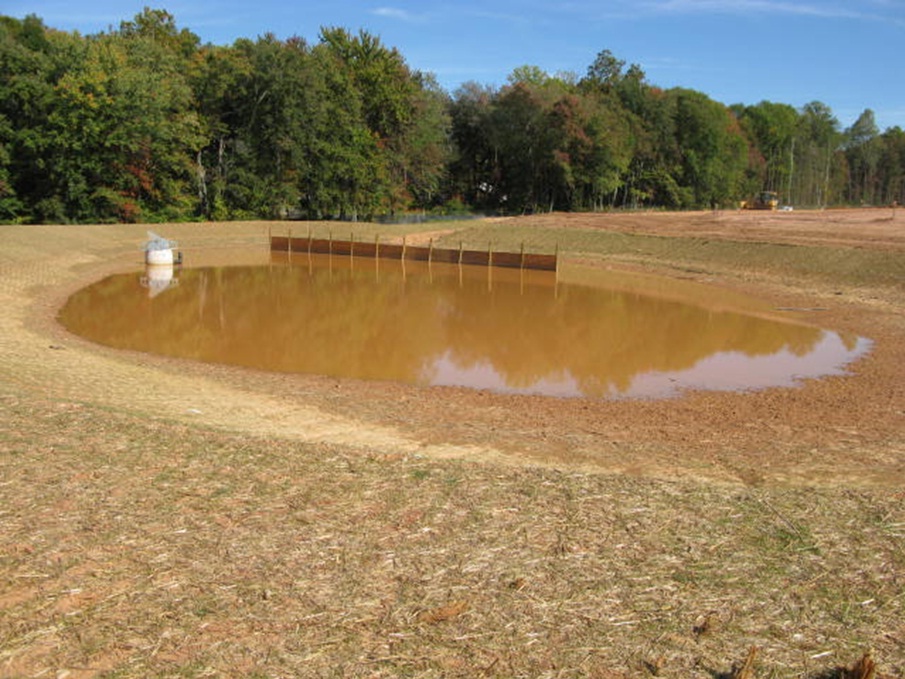 The Five Most Interesting Soils of Fairfax County
Erosion and Sediment Control
Retaining Nutrients in Your Soil
Plants and Trees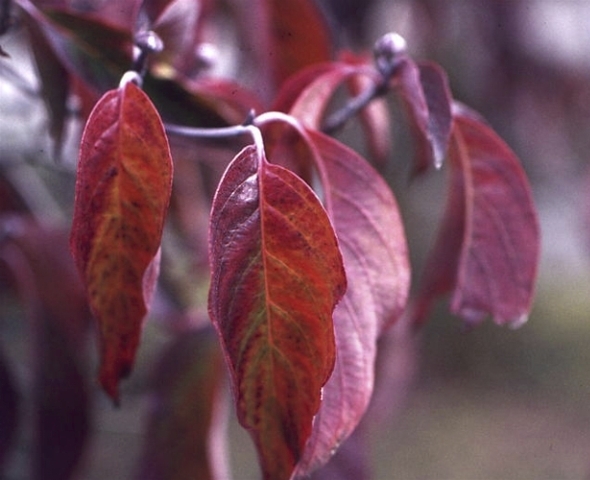 Early Wildflowers: Spring Ephemerals
Emerald Ash Borer Threat
Fall Color of Trees
Understanding Tree Roots
More Conservation Stories