For soil and water conservation events, information and updates, the Conservation Currents newsletter is sent out quarterly in print and via email. To subscribe, please contact us with your email or mailing address. You may also choose to receive (please specify when you contact us):
Watershed Calendar monthly emails, which include stream monitoring and other events;
Green Breakfast notifications, which include information about speaker events six times a year.
There are currently no upcoming events to view.
October 26, 2018
Are you interested in conservation? Do you want to promote a more sustainable community? Are you looking to gain experience in environmental education, create networking connections within the environmental field, and develop lasting programs and outreach campaigns? You may be a perfect fit to join the NVSWCD team as our Spring 2019 Environmental Outreach Intern! NVSWCD is seeking a spring intern that will support the Northern Virginia Soil and Water Conservation District's award-winning spring outreach programs. We reach thousands of people and have a deep impact on many youth and adults. Programs can include classroom presentations, outdoor learning experiences, outreach events and festivals, high school Envirothon competition, rain barrel workshops, Seedling Sale, high school science fair project judging, stream monitoring, Enviroscape trainings, storm drain marking, the Sustainable Garden Tour, and more! Learn more about this paid opportunity and how to apply by reading the full application description. Please note that the application period for this opportunity ends at close of business on Friday, November 30, 2018.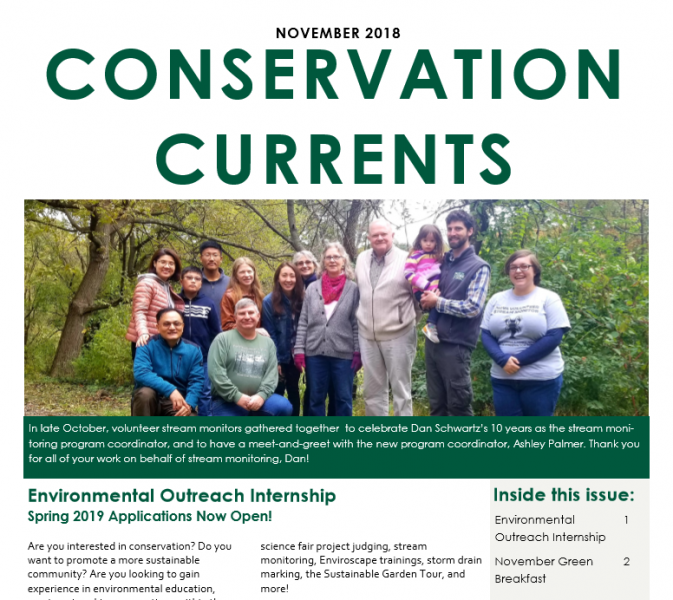 November 1, 2018
The monthly edition of Conservation Currents has been released for November! Read about NVSWCD initiatives and events, learn about September's Green Breakfast, read about the Enviroscape watershed model education program, and learn how to remove invasives with November's Conservation Currents. Click here to download November's Conservation Currents as a pdf.
August 25, 2018
The enrollment period for VCAP (Virginia Conservation Assistance Program) site visit applications for private property owners located in Fairfax County, City of Alexandria, and City of Fairfax is now CLOSED. Thanks for all the applications! CAP site visits requests for HOAs and places of worship in Fairfax County will continue to be accepted on a rolling basis. Interested in knowing when the program is open again? Please email conservationdistrict@fairfaxcounty.gov with your contact information to be informed of when the next round for site visit request applications will be open.
Community Conservation Success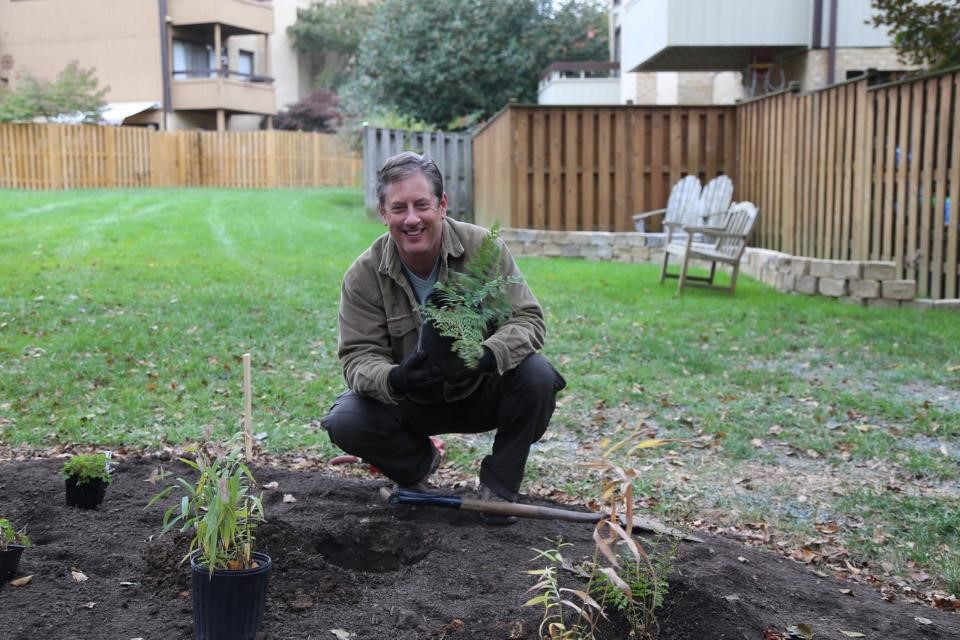 The District's Conservation Assistance Program (CAP) provides technical expertise and funding for energy and watershed projects throughout the Northern Virginia region. Learn more about the program and what projects have taken place in Fairfax communities.
Seven Myths about Rain Gardens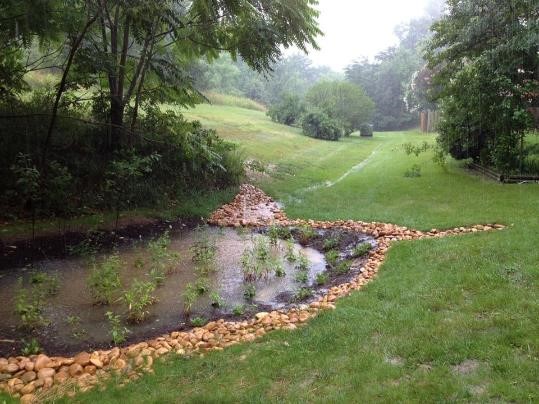 A rain garden is a great way to handle runoff on your property, but it is important to do it right. Learn about some common rain garden myths and misconceptions.
Potomac Vegetable Farms, Conservation Heroes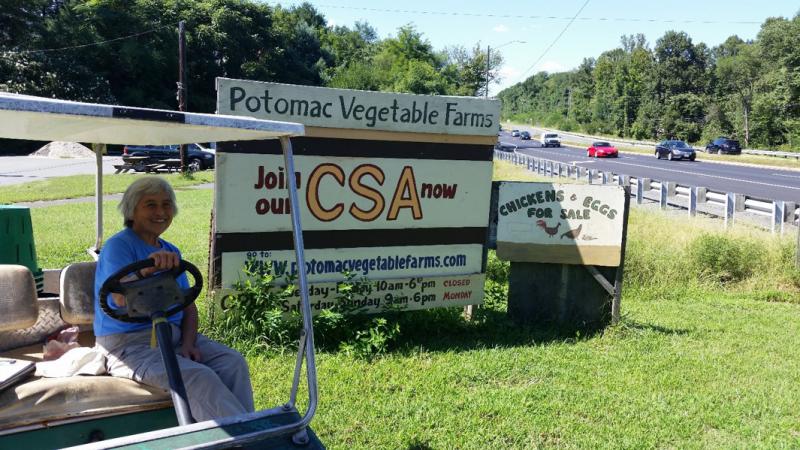 For more than 50 years, the Newcomb family and associates have owned and operated the Potomac Vegetable Farms in Vienna. They grow and sell a variety of fresh, delicious vegetables, cut flowers, eggs and chickens. PVF was also recognized as the 2016 Clean Water Farm, taking action to protect local soil and water resources.
More Featured Articles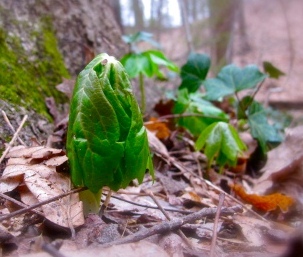 Looking forward to spring? Ready to open the windows for some fresh air and take a walk or bike ride on your favorite local trail? While you're out, take a look at the splashes of color by the trailside and see if you recognize any of the early wildflowers. These spring ephemerals only bloom for a short time every spring.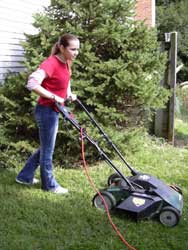 Contrary to popular practice, spring is not the time to fertilize your lawn. If you fertilize in early spring, the blades will grow at the expense of the roots developing. Extra fertilizer will run off into streams and rivers, polluting fisheries and local drinking water sources.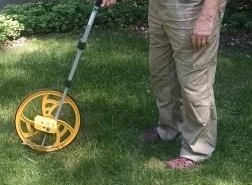 Virginia Cooperative Extension's Home Turf program brings Master Gardener expertise to the grasses in lawns across Northern Virginia.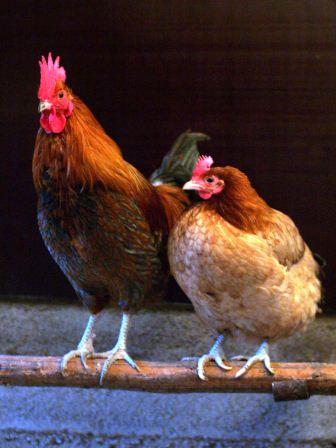 Interest in locally grown food is on the rise, from urban gardening to backyard chicken operations. Can Fairfax County residents keep chickens? How can owners care for chickens? What is the best way to manage chicken waste?
Other Popular Articles
Land and Conservation
Agriculture, Horse Farms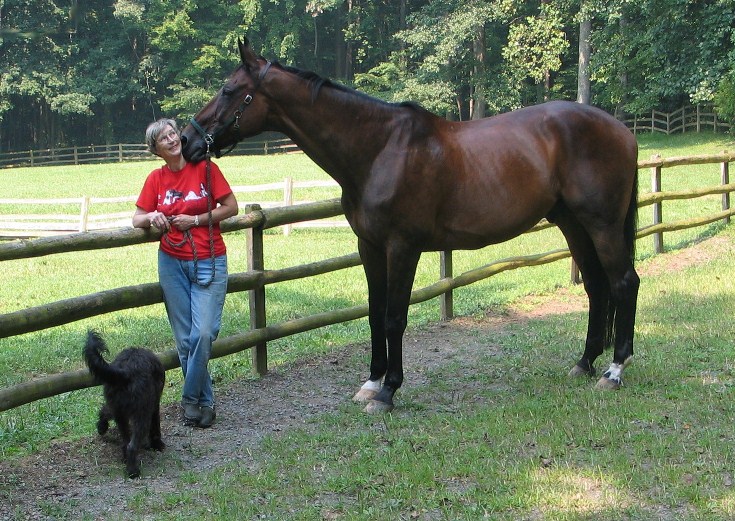 Five Steps to a Great Horse Pasture
Establishing Your Horse Pasture
Heavy-Use Sacrifice Areas
Managing Horse Waste
No-Till Agriculture
Lawn Care and Gardens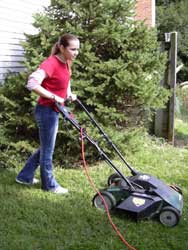 Fall Is Crucial Time for Lawn Care
Weed Free Lawns—Naturally
Soil Test for Fertility
In Spring, Hold On to Your Fertilizer
Rain Gardens & Green Roofs
Seven Myths About Rain Gardens
Bringing Rain Gardens Home
Water: Streams, Ponds and Water Quality
Ponds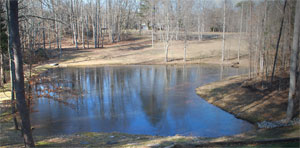 Understanding Stormwater Ponds
Building a Farm or Amenity Pond
Excess Aquatic Vegetation in Your Pond?
Pollution & Litter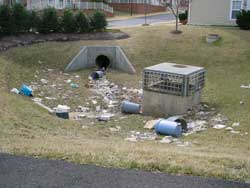 Cigarette Butts Pollute
Heavy Metal Pollution
Picking Up Pet Waste
Drinking Smart: Bottled Water or Tap?
Soil, Plants, Trees and Wildlife
Soil & Erosion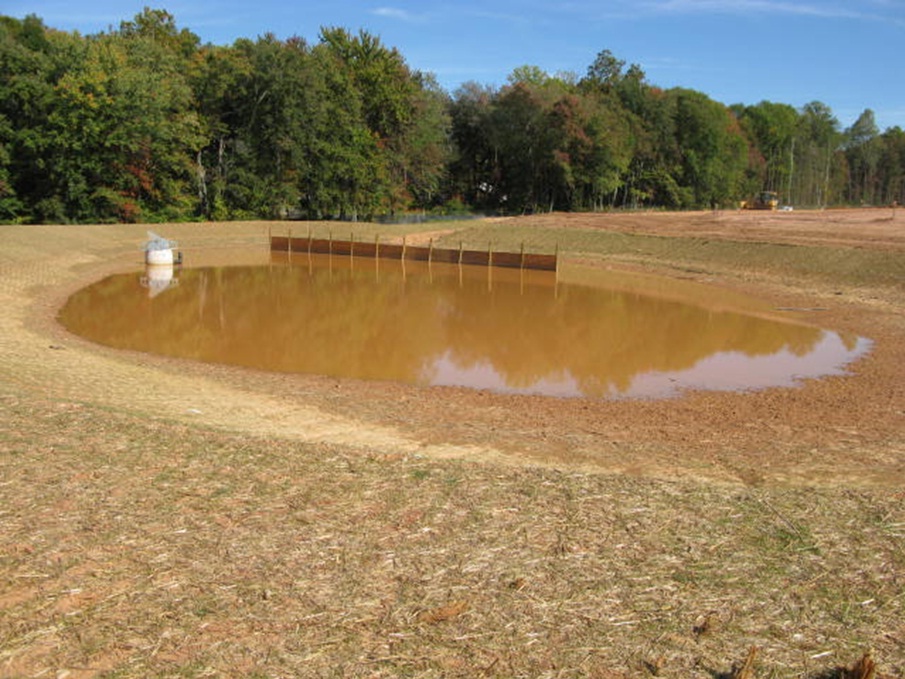 The Five Most Interesting Soils of Fairfax County
Erosion and Sediment Control
Retaining Nutrients in Your Soil
Plants and Trees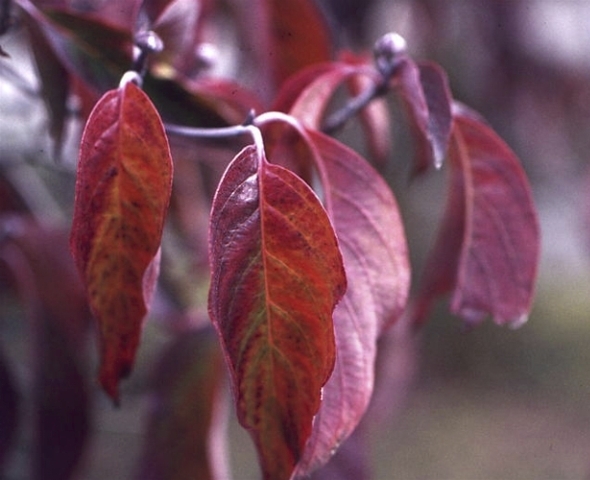 Early Wildflowers: Spring Ephemerals
Emerald Ash Borer Threat
Fall Color of Trees
Understanding Tree Roots
Wildlife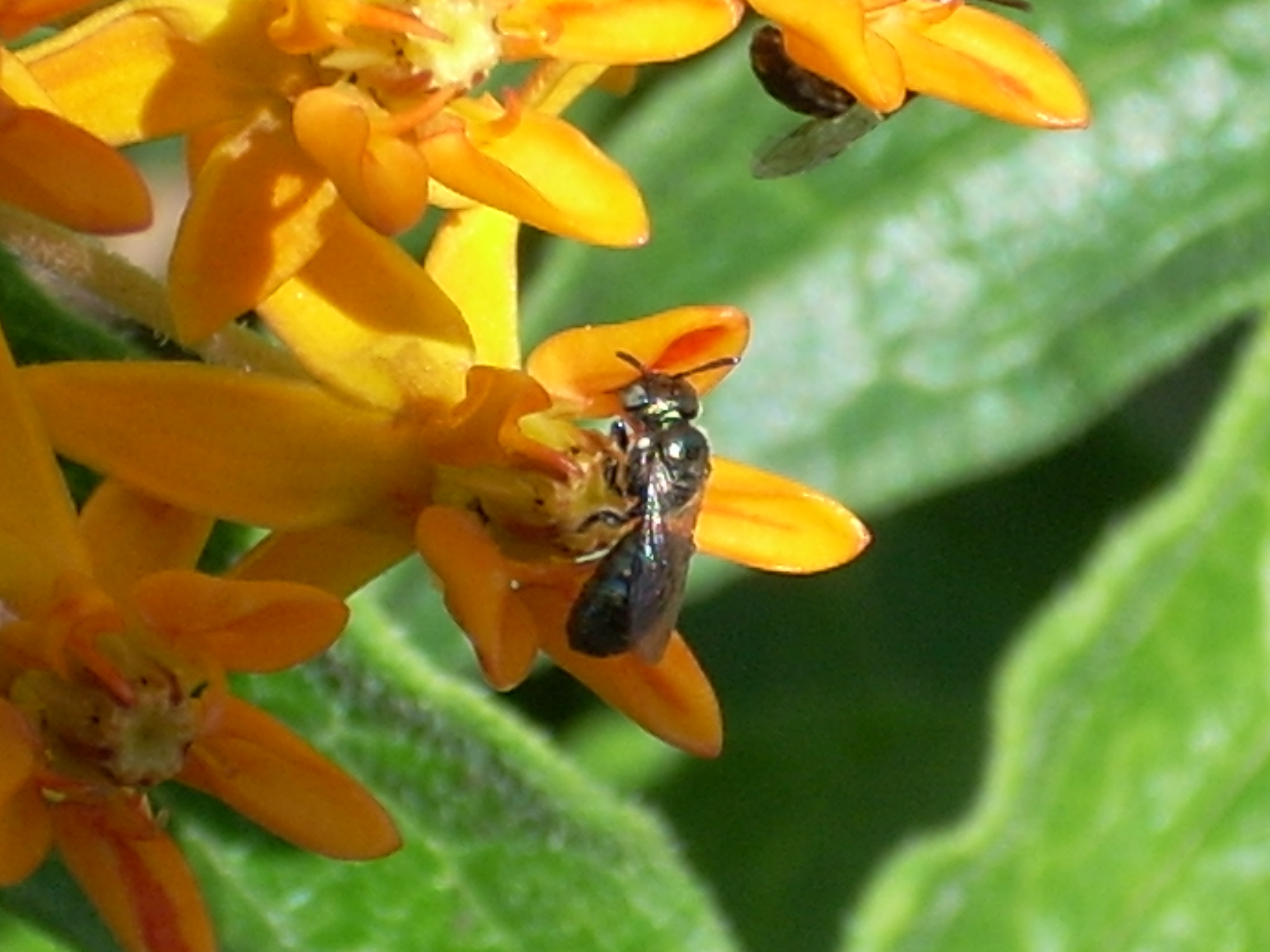 What's the Buzz on Bees?
What's Happening to Our Bats?
Create a Monarch Waystation
Limiting Lyme Disease - Naturally?
More Conservation Stories