Important Phone Numbers
 
Department of Family Services Main Number, Also Public Assistance Customer Care
703-324-7500; TTY 703-222-9452

Hotlines
Child Protective Services Hotline 703-324-7400
Domestic & Sexual Violence Hotline 703-360-7273; TTY 711
Adult Protective Services Hotline 703-324-7450; TTY 711

Other Department of Family Services Numbers
Aging, Disability & Caregiver Resources 703-324-7948; TTY 703-449-1186
Office for Children 703-324-8100; TTY 711
Medicaid Fraud 866-486-1971
Welfare Fraud 703-324-7564

Outside of Department of Family Services
Artemis House (Shelter for Victims of Domestic Violence) 703-435-4940; TTY 711
Short-Term, Emergency Help for Basic Needs (Fairfax County Human Services, Coordinated Services Planning) 703-222-0880; TTY 711

Have Basic Questions About the Department of Family Services Programs? Send an Email.
 
September is Emergency Preparedness Month - The Office for Children Supports Emergency Preparedness in Child Care Settings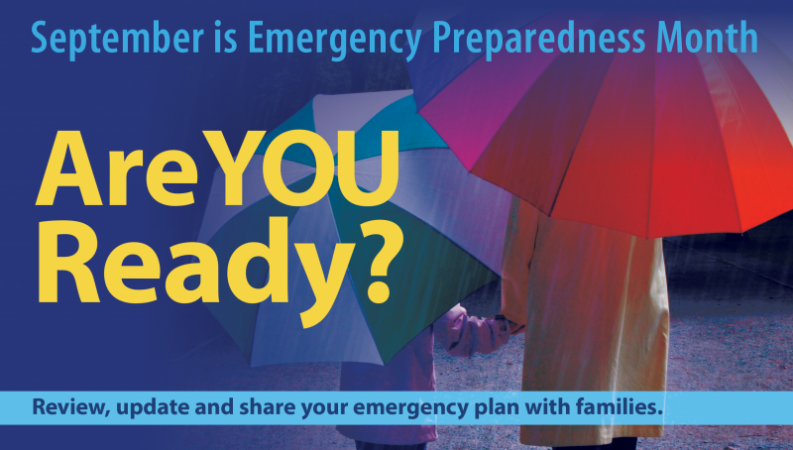 Emergency plans protect the safety of children and staff. Whether you operate a state-licensed or county-permitted child care program, you are required to have an emergency preparedness plan in place. Review, update and share your emergency plan with families.
Father Engagement - August 2018 Dads' Parenting Group Graduates
Participants in the Father Engagement Unit's summer Dads' Parenting Group class learned a final lesson about being fathers. Congratulations to the graduates!
The next 12-session Dads' Parenting Group starts September 12, 2018 at Westlawn Elementary School in Falls Church. The class is free, but registration is required.
We're Looking for a Few Good Volunteers!
Fairfax County's Office for Women & Domestic and Sexual Violence Services (OFWDSVS) is recruiting volunteers! OFWDSVS volunteers are an integral part of our mission of preventing and ending domestic and sexual violence, stalking, and human trafficking by fostering a community based on equality and mutual respect through prevention and intervention, community engagement and awareness, policy and advocacy. Volunteers receive extensive training and ongoing support while serving our community.
Search Within Family Services
About the Health & Human Services System
This agency is a part of the Fairfax County Health & Human Services System (HHS). The HHS System is a network of county agencies and community partners that support the well-being of all who live, work and play in Fairfax County.