Find NCS Facilities Near You!
Locate Community Centers, Senior Centers, Teen Centers, Technology Programs and More!
Register Your Online NCS Account Today!
Create and manage an individual or family account for everyone in the household
Create one membership account that provides access to multiple NCS facilities
Obtain your official NCS Membership Card to make check-in at any NCS facility easier and faster

January 11, 2022
The Virginia Early Childhood Foundation has launched a transformative statewide network of Ready Regions that will bring all of the Commonwealth's communities together to support early childhood success. We are pleased to share that the Fairfax County Office for Children, a division of Neighborhood and Community Services, has been selected to serve as the lead organization for the Ready Region Capital Area. This region includes Arlington and Fairfax Counties and the Cities of Alexandria, Fairfax and Falls Church. Ready Regions will be a community collaboration to prioritize high quality child care and early childhood education. Ready Region Capital Area partners include early childhood programs, school divisions, parents, community organizations, local governments, businesses and other key stakeholders. Partners will work together to coordinate services and resources for families with young children and bring new resources and support to early childhood programs. An important component of the Ready Regions' effort will be to support the participation of publicly funded early childhood programs in Virginia's quality measurement and improvement system. Ready Regions will bring unprecedented levels of coordination, accountability and family engagement to early education programs in every community in the Commonwealth. "I am delighted that Fairfax County will be a leader in advancing the work of the Ready Region Capital Area. I look forward to our communities working together to facilitate greater family and community engagement to ensure that our region's early childhood systems are meeting the needs of families," shared Dalia Palchik, Fairfax County Supervisor and Chair of the Board's Health and Human Services Committee.  For additional information, please see the full VECF press release or contact Anne-Marie.Twohie@fairfaxcounty.gov.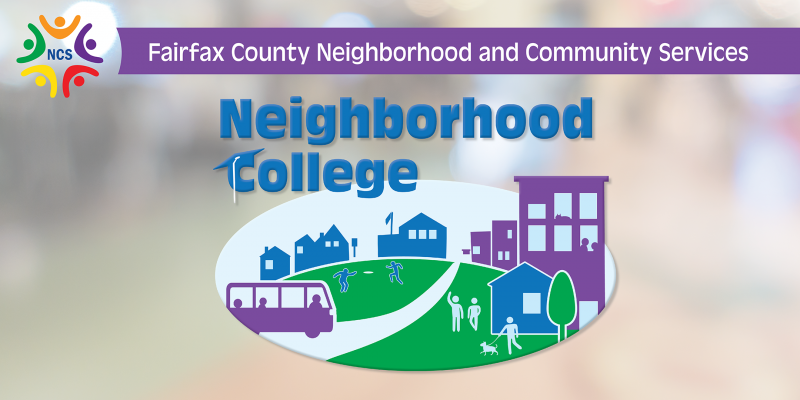 December 16, 2021
The Fairfax County Department of Neighborhood and Community Services' Braddock District Neighborhood College, a free seven-session certificate program, is now open for registration. Sponsored by Braddock District Supervisor James R. Walkinshaw, this unique program is open to Braddock District residents interested in learning about Fairfax County and the Braddock District. Sessions will feature guest speakers, interactive activities, breakout room discussions, networking opportunities and information about advisory boards and other volunteer opportunities. The program is designed to provide each participant with a valuable and enriching experience. Classes will be held virtually on consecutive Thursday evenings, 6:30-8:30 p.m., from February 17 to March 31, 2022 via Zoom. For more information and to register, visit http://bit.ly/BraddockNeighborhoodCollege. Registration must be received by February 4, 2022. Residents can use Fairfax County's MyNeighborhood page to confirm in which magisterial district they reside. For more information, please contact Tareque Obaidullah at 703-533-5750 or Tareque.obaidullah@fairfaxcounty.gov.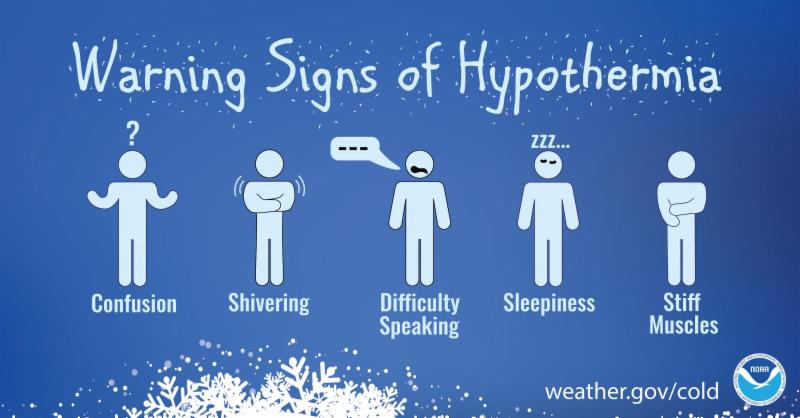 November 22, 2021
The Fairfax County Hypothermia Prevention Program for people experiencing homelessness begins on December 1, 2021. Since 2005, the program has prevented death and serious injuries among our most vulnerable residents by ensuring that no one must sleep outside during the winter months. This program - available to any adult in need of immediate shelter - provides warm shelter, food, and other supportive services to help connect guests to a variety of basic needs such as clothing, employment, housing, and more. It remains a highly effective partnership between government, nonprofits, and the faith community. All NCS Community, Teen, and Senior Centers are warming centers. Center staff are prepared to accommodate any community walk-in needs during our operating hours.  For more information on the program and hypothermia, see the Office to Prevent and End Homelessness webpage.   
About Health & Human Services
This agency is a part of Fairfax County Health & Human Services (HHS). HHS is a network of county agencies and community partners that support the well-being of all who live, work, and play in Fairfax County.