Find NCS Facilities Near You!
Locate Community Centers, Senior Centers, Teen Centers, Technology Programs and More!
2021 NCS Summer Camps
Registration is now open for 2021 NCS Summer Camps, which run from June through August 2021.
Register Your Online NCS Account Today!
Create and manage an individual or family account for everyone in the household
Create one membership account that provides access to multiple NCS facilities
Obtain your official NCS Membership Card to make check-in at any NCS facility easier and faster

June 16, 2021
Fairfax County will announce the winners of the inaugural Juneteenth Resiliency Award in a ceremony airing on Channel 16 on Juneteenth (Saturday, June 19) at 7 p.m. In recognition of Juneteenth, this award recognizes and celebrates Black resiliency in youth and young adults ages 13-21 who have exhibited true perseverance to strive towards meaningful contributions and outcomes in their lives and/or the lives of others in the Black community.  Ten award recipients will be recognized during the ceremony, which also includes remarks by Fairfax County Executive Bryan Hill, Chairman of the Board of Supervisors Jeff McKay, and Lee District Supervisor Rodney Lusk. Watch the Juneteenth Resiliency Award Ceremony live on Channel 16 on Saturday, June 19 at 7 p.m. or via live stream at www.fairfaxcounty.gov/cableconsumer/channel-16/live-video-stream. After June 19, the event can be viewed on demand. Learn more about Juneteenth and related county events at www.fairfaxcounty.gov/topics/Juneteenth.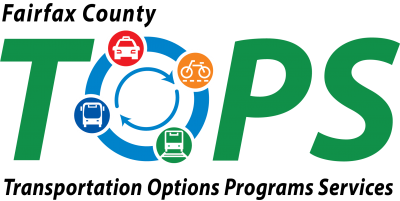 June 1, 2021
Fairfax County is offering a new program called TOPS (Transportation Options, Programs & Services) that replaces the previous taxi voucher programs (Seniors On-The-Go!, TaxiAccess, and Dial-A-Ride). The streamlined program provides a transportation debit card in lieu of paper vouchers and offers more transportation options in addition to taxi services. To be eligible for TOPS, you must be a resident of Fairfax County or the City of Fairfax, plus meet one of the following criteria: Fifty years of age or older, with an annual income of $50,000 or less per household. Registered user of MetroAccess. Recipient of Supplemental Security Income (SSI) or Social Security Disability Insurance (SSDI). Annual income that meets the 225% federal poverty levels by household size. Program participants are eligible for two subsidies per year (one every six months). Each subsidy will provide $100 in benefits at a cost to the participant of $20. These subsidies may be used for an expanded menu of transportation options that includes taxicabs, rideshare services (Uber and Lyft), public transportation via SmarTrip card (bus and rail), and Capital BikeShare rentals. To apply to TOPS, visit http://bit.ly/NCStransportation. If you are already registered for at least one of the three previous taxi programs and you have purchased vouchers in the last two years, you will be automatically transitioned to TOPS and instructions will be provided on how to purchase and add funds to the debit card. If you currently have taxi vouchers in hand with the expiration date of 12/31/20 or 3/31/21, you have until June 30, 2021 to return for an adjustment and credit to your TOPS card. If you have questions about the new TOPS program, please contact Human Services Transportation Customer Service at 703-222-9764, TTY 711.

May 17, 2021
Join us for "Tools 2 Thrive," a virtual community discussion about mental, physical, emotional, and spiritual health within the black community that is being held in coordination with Mental Health Awareness Month. Taking place on Thursday, May 27, 2021 from 6-7:30 p.m. on Zoom, this session will address what individuals can do throughout their daily lives to prioritize mental health, build resiliency, and continue to cope with the obstacles of COVID-19. Specifically, we'll discuss how to adapt to trauma and stress, process big changes, and take time for yourself. All are invited to attend; register at bit.ly/Tools2Thrive . The event is part of the series titled "A Safe Space to Dig Deep: Mental Health & Wellness in the Black Community" presented by the Fairfax County Black Mental Health Committee. The committee is comprised of Fairfax County Government agencies – Neighborhood & Community Services, Health Department, Department of Family Services, and Fairfax-Falls Church Community Services Board – in partnership with Fairfax County Public Schools and the National Coalition of 100 Black Women, Inc., Northern Virginia Chapter. For more information about previous events in the series, visit A Safe Space to Dig Deep .
About Health & Human Services
This agency is a part of Fairfax County Health & Human Services (HHS). HHS is a network of county agencies and community partners that support the well-being of all who live, work, and play in Fairfax County.