Find NCS Facilities Near You!
Locate Community Centers, Senior Centers, Teen Centers, Technology Programs and More!
Register Your Online NCS Account Today!
Create and manage an individual or family account for everyone in the household
Create one membership account that provides access to multiple NCS facilities
Obtain your official NCS Membership Card to make check-in at any NCS facility easier and faster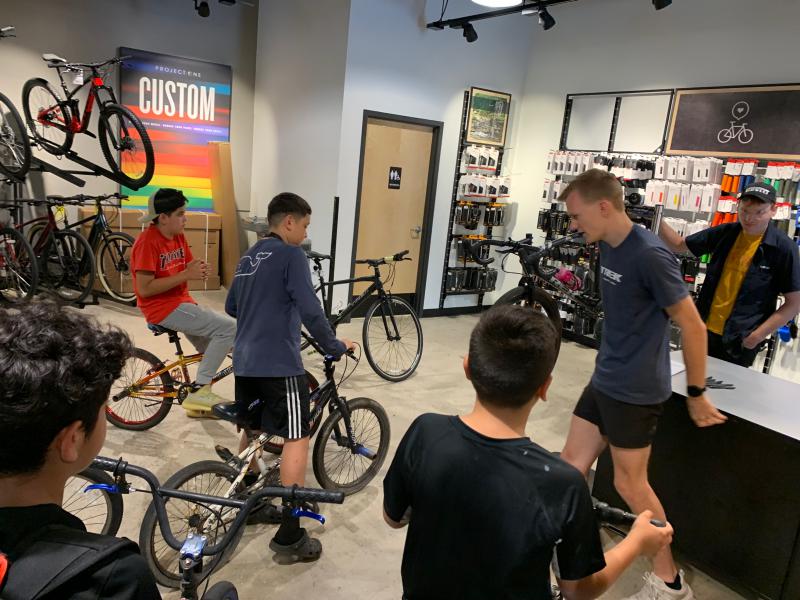 August 5, 2022
The Fairfax County Department of Neighborhood and Community Services and the Hybla Valley Community Center have partnered with Trek Bicycle Shop in Alexandria to offer a unique learning program for youth. The Hybla Valley Bike Club, which began at the Community Center in June 2022, is an innovative and sustainable way to offer passive recreation to the community by intersecting recreation, education, health and workforce development. This is not your ordinary bike club; youth members go through four to six weeks of hands-on "Intro to Bike Repair and Rebuild" training. Each session is offered at the Trek Bicycle Shop on Belle View Boulevard and at the Hybla Valley Community Center. Upon successful completion of the sessions, youth can offer basic bike repair and assessment in their communities and at the center or have the potential to become employees at other local bike shops. The club's first phase will culminate in an end-of-summer community bike ride and cookout taking place August 10 at Hybla Valley Community Center. The second phase will begin in the fall, when members will learn to use 3-D printers to create and build their own bike parts. In the future, with the assistance of partners at the onsite W.I.S.H. Center/Building Momentum, participants will learn how to weld and use computer technology to create parts. "This club complements the work of the NCS Youth Leadership Team, which offers innovative ways to introduce global citizenship, community wealth building and entrepreneurship," says Hybla Valley Community Center Service Area Manager Crystal Woodley. "It's rewarding and sustainable when we bring industry to the community." Trek Bicycle Shop is creating opportunities for youth to not only learn, but to receive the skills that will make them employable to local bike stores. Trek is looking to employ youth as young as 16 years old who have experience gained by Hybla Valley Bike Club participants. Upon successful completion of the Hybla Valley Bike Club program, Hybla Valley Community Center will be placing six to eight youth participants throughout various bike shops and repair stores in Alexandria and Fairfax County.     For more information on the Hybla Valley Bike Club, contact Crystal Woodley at 703-324-9274 or Crystal.Woodley@fairfaxcounty.gov. Also contact Crystal if you are interested in donating bikes, tools or parts to this effort.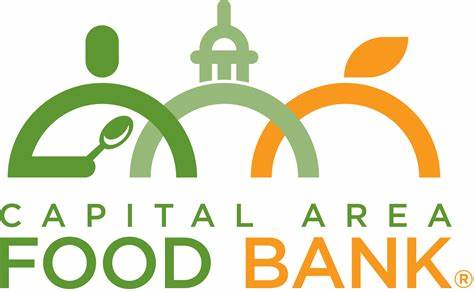 August 1, 2022
The Fairfax County Department of Neighborhood and Community Services and the Capital Area Food Bank have partnered to offer food distributions to communities in need in August. According to the Food Bank, one out of 10 residents of the metropolitan Washington region is food insecure – and nearly a third of them are children. Cathy Hudgins Community Center at Southgate, located in Reston, is participating in the Food Bank's Community Marketplace program, which brings fresh produce to high-needs neighborhoods every second Saturday of the month. These events also feature recipes for healthy, affordable meals. The next event at the community center is Saturday, August 13 from 8:30-11 a.m. Cathy Hudgins Community Center at Southgate is located at 12125 Pinecrest Road in Reston. Willston Multicultural Center, located in Falls Church, is also holding its monthly food distribution in August. This distribution is a partnership with the Capital Area Food Bank and Comunidad, which is based in Falls Church and has a mission to engage and equip locally rooted community leaders. Comunidad recruits volunteers from the community to work the event, which services over 250 families each month. Volunteers also take boxes of food to the homes of local Ukrainian families. The next food distribution is Saturday, August 20 at 8:30 a.m. Willston Multicultural Center is located at 6131 Willston Drive in Falls Church. Residents in immediate need of food assistance may consult the Human Services Resource Guide, an online searchable database, or call the National Hunger Hotline at 1-866-348-6479 or 1-877-842-6273 (in Spanish) to find food near your home.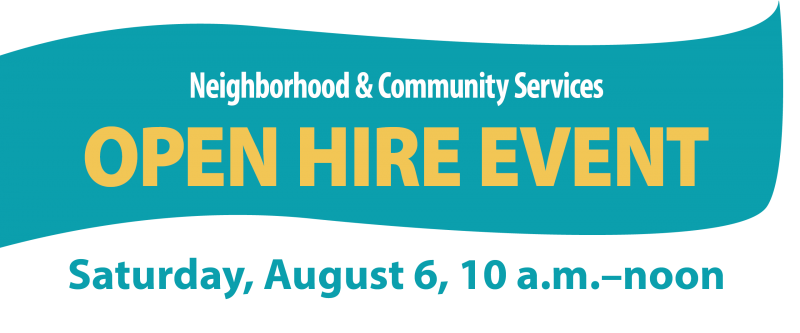 July 29, 2022
The Fairfax County Department of Neighborhood & Community Services is hosting an Open Hire Event on Saturday, August 6 to fill multiple Activity Facilitator and SACC Day Care Teacher positions located at various NCS and SACC program sites. Apply and interview on the spot for different positions. Please bring multiple copies of your resume to the event. The event takes place August 6 from 10 a.m.-noon at the Pennino Building, 12011 Government Center Parkway, Room 206, Fairfax VA 22035. View the flyer for more information and position descriptions.
About Health & Human Services
This agency is a part of Fairfax County Health & Human Services (HHS). HHS is a network of county agencies and community partners that support the well-being of all who live, work, and play in Fairfax County.