Find NCS Facilities Near You!
Locate Community Centers, Senior Centers, Teen Centers, Technology Programs and More!
Register Your Online NCS Account Today!
Create and manage an individual or family account for everyone in the household
Create one membership account that provides access to multiple NCS facilities
Obtain your official NCS Membership Card to make check-in at any NCS facility easier and faster
4:00PM, Rec-PAC Host Open Hire Events to Fill 200+ Summer Jobs
1:00PM, Rec-PAC Host Open Hire Events to Fill 200+ Summer Jobs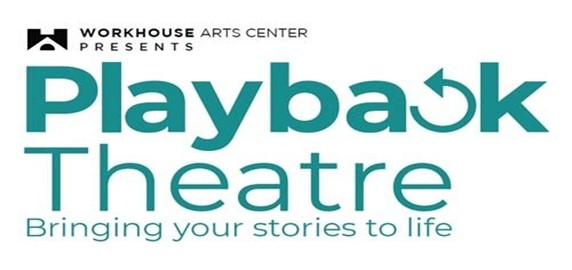 May 18, 2022
On Saturday, May 21 from 1-3 p.m., the Department of Neighborhood and Community Services and Workhouse Arts Center present Playback Theater at the James Lee Community Center in Falls Church. During this free event, the audience will tell their stories and watch them brought to artistic life through music, movement and theater. A light meal and refreshments will be provided. Learn more about the event on the NCS website.

May 12, 2022
National Prevention Week (May 8-14, 2022) is a national public education platform bringing together communities and organizations to raise awareness about the importance of substance use prevention and positive mental health. This week, the Department of Neighborhood and Community Services is taking the opportunity to spotlight our Prevention Unit, which brings together local government, schools, faith and community organizations and professionals to promote healthy, successful children and youth in Fairfax County. Improving outcomes for children and youth requires the collaborative effort of the entire Fairfax community. The Prevention Unit plays a critical role in coordinating with community resources using a Collective Impact Approach. Initiatives and coalitions focused on improving outcomes for children and youth in behavioral health that are coordinated or supported by the Prevention Unit include: Trauma Informed Community Network, a multi-disciplinary, multi-agency effort to implement and support Trauma Informed Care initiatives across the Human Services System. Out of School Time Network, which promotes best practices and shared resources among after-school programs. Youth Leadership Network, which helps youth councils network, engage in volunteer opportunities, and expand their leadership skills. Opportunity Neighborhoods, a place-based effort to focus resources and efforts to improve outcomes for children and youth in identified communities. Partners in Prevention Capacity Building Program, which works with community-based organizations to develop their abilities to implement prevention programs effectively. Promoting Behavioral Health Team, a committee of the Partnership for a Healthier Fairfax. Fairfax Prevention Coalition, a partnership to combat substance misuse in our community. Suicide Prevention Alliance of Northern Virginia, a regional coalition to raise awareness and share resources to prevent suicide. For more information on NCS Prevention initiatives or to get involved, visit the NCS website.

May 10, 2022
The Fairfax County Department of Neighborhood and Community Services has opened nominations for the 2022 Juneteenth Resiliency Awards. In recognition of Juneteenth, these awards recognize and celebrate Black resiliency in youth and young adults ages 13-21 who have exhibited true perseverance (also known as grit, determination, dedication and persistence) to strive towards meaningful contributions and outcomes in their lives and/or the lives of others in the black community. Awardees will be celebrated at the Juneteenth Resiliency Awards Ceremony on Friday, June 17, 2022 at 7 p.m. The program will stream live on Fairfax County Channel 16. Nominations are due by close of business on Thursday, May 19, 2022. To learn more or submit your nomination, go to https://bit.ly/FXJuneteenth.
About Health & Human Services
This agency is a part of Fairfax County Health & Human Services (HHS). HHS is a network of county agencies and community partners that support the well-being of all who live, work, and play in Fairfax County.