Find NCS Facilities Near You!
Locate Community Centers, Senior Centers, Teen Centers, Technology Programs and More!
2021 NCS Summer Camps
Registration is now open for 2021 NCS Summer Camps, which run from June through August 2021.
Register Your Online NCS Account Today!
Create and manage an individual or family account for everyone in the household
Create one membership account that provides access to multiple NCS facilities
Obtain your official NCS Membership Card to make check-in at any NCS facility easier and faster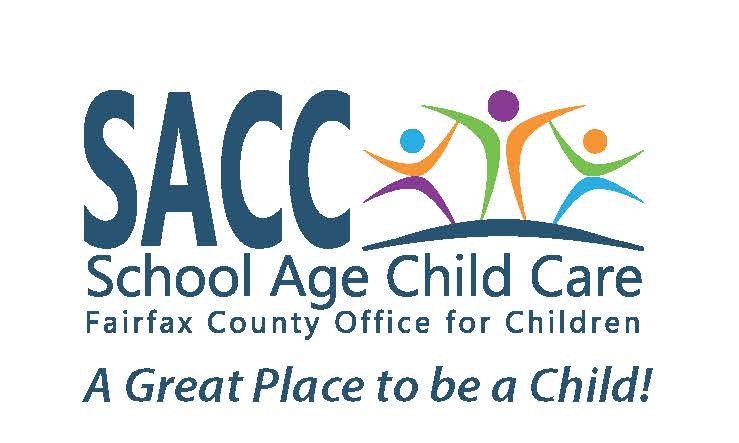 May 12, 2021
Are you interested in working with school age children in a fun, energetic and educational setting? The School Age Child Care Program (SACC) program is hosting a virtual open hire event on May 25 and 26, 2021 to fill Teacher 1 positions (Day Care Center Teacher 1) with the Office for Children in the Department of Neighborhood and Community Services. To apply, email your resume to Lee.An@fairfaxcounty.gov. Applicants meeting the minimum qualifications will be contacted by phone to schedule a virtual interview. Interviews will be held through Microsoft Teams. SACC staff support children's healthy development by providing opportunities for children to expand their interests, develop their talents, and enhance their learning. To learn more about the positions, including minimum and preferred qualification, salary, job responsibilities and locations and schedule, visit https://www.fairfaxcounty.gov/office-for-children/sacc/2021-virtual-open-hire-event.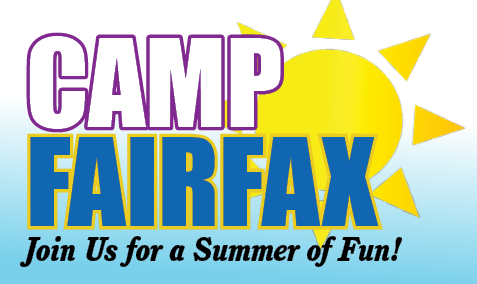 May 11, 2021
NCS is excited to bring you a variety of camp options taking place in person this summer. Registration is now open for 2021 NCS Summer Camps, which run from June through August 2021. Summer camp programs include: Camp Fairfax, for grades 1-7 (rising). Culmore Soccer Camp, for ages 6-16. Teens in Action, for ages 12-18. Therapeutic Recreation Camp, for participants ages 5-22 with disabilities. Value in Prevention (V.I.P.) Camp, for grades 7-9 (rising). NCS Connects: Summer Adventures, virtual camp for youth and teens. For more information on our camps and to register, visit bit.ly/NCSSummerCamps.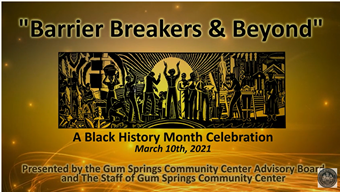 April 29, 2021
On March 10, 2021, Gum Springs Community Center in Alexandria held its annual Black History Month Celebration virtually via Zoom. The video is now available to watch in segments on Fairfax County's YouTube channel. In each segment, a Fairfax County resident portrays and tells the story of a notable African American in the areas of inspiration, science, entertainment and arts, sports, education, and politics. Featured African Americans include Kamala Harris, Kobe Bryant, Maya Angelou, Hiram Revels, George Carruthers, and many more. The video was produced by Gum Springs Community Center staff at the new Gum Springs Multimedia Studio. According to Debra Graves-Sanders, who portrayed Shirley Chisholm in the program, "Clarice Carter and I had a vision for the Black History Month program and they were able to bring our vision to light with digital media! Never in our wildest dreams did we expect the professionalism and high-tech production that Sam and the media center was able to deliver to us and the community." Have a video project you'd like to work on? The Gum Springs Multimedia Studio is available for public use; contact Sam Ettaro at Samuel.ettaro@fairfaxcounty.gov for more information.  
About Health & Human Services
This agency is a part of Fairfax County Health & Human Services (HHS). HHS is a network of county agencies and community partners that support the well-being of all who live, work, and play in Fairfax County.