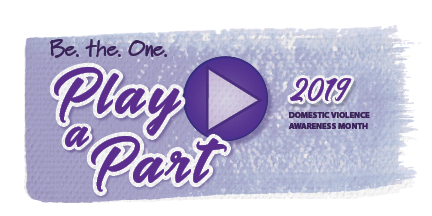 Domestic Violence Can Happen to Anyone
Someone you know might be experiencing domestic violence if their partner insults them in front of other people, they are scared of making their partner angry, they stop spending time with family and friends, or they have to check in with their partner all the time or get their partner's permission to do anything.
This year, our theme for Domestic Violence Awareness Month is Be. the. One. Play a Part. We encourage you to choose a simple thing you can do to Play a Part to raise awareness about and to help end domestic violence. #PlayAPart
Get Involved
Fairfax County is sponsoring a series of events to mark Domestic Violence Awareness Month and to help you Be. the. One. Play a Part.