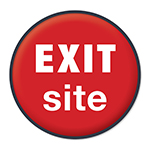 SAFETY ALERT – If you are in danger, call or text 911.
---

Domestic violence is a family, community and public health issue with widespread ripple effects that impact all parts of our community. It will take all of us to build a peaceful and safe Fairfax County.
Did you know?
1 in 4 women and nearly 1 in 10 men will experience sexual violence, physical violence or stalking by an intimate partner during their lives.
More than 43 million women and 38 million men will experience psychological aggression by an intimate partner in their lifetime.
Research also shows survivors of domestic violence have significantly higher rates of long-term health problems, including diabetes, frequent headaches, chronic pain, difficulty sleeping, asthma, depression and post-traumatic stress disorder.
We can prevent domestic violence across our community by addressing the root causes of the problem. We can eliminate attitudes, beliefs, behaviors, environments and policies that contribute to domestic violence and promote strategies that stop it. Together, we can reduce our acceptance and tolerance of violence, and reject norms, practices and policies that place girls and women at increased risk. We can confront gender and racial injustices.
October is Domestic Violence Awareness Month. Learn about county activities and resources honoring the month and check out our community engagement toolkit for ways you can share the message!