About Supervisor Alcorn
Supervisor Walter L. Alcorn began his term Jan. 1, 2020, representing the Hunter Mill District. Learn more about him.
January 27, 2020
Community participation in local government is essential. Our county government has the most impact on our daily lives, including transportation, water quality, property taxes, public safety and many other critical services. Advisory groups play a very important role in our county government and we need your hands-on involvement! If you are interested in serving on a county board, authority, commission or committee ("BAC") as a Hunter Mill District representative, contact Supervisor Alcorn's office. Current openings include: Reston Transportation Service District Advisory Board Citizen Corps Council Civil Service Commission   Five Things to Know: You must be a resident of the Hunter Mill District. (Not sure? Check here) You will need to provide a current resume and a short statement of why you want to serve on a BAC. Certain members of BACs must file financial disclosure statements upon appointment and annually thereafter. BAC members must follow the requirements of the Virginia Freedom of Information Act (VFOIA). This act ensures that the people of Fairfax County and the Commonwealth of Virginia have ready access to public records in the custody of a public body or its officers and employees and free entry to meetings of bodies wherein the business of the people is being conducted. Learn More About Fairfax County BACs   For more information or to forward your resume for consideration, email Gwenn Minton at Gwendolyn.Minton@fairfaxcounty.gov or call 703-478-0283. Stay up to date on information about the Hunter Mill District by following Supervisor Alcorn on social media: Twitter, Facebook and Instagram. To subscribe to the Alcorn Advance newsletter, please send an email to huntermill@fairfaxcounty.gov (Note in the subject line that you want to subscribe to the newsletter).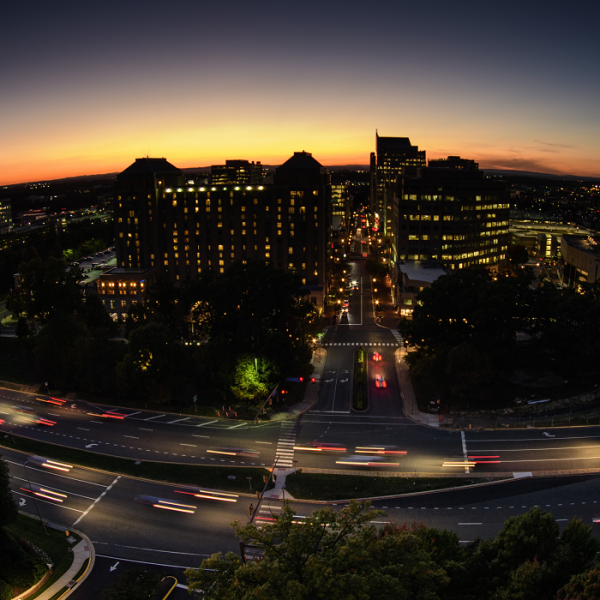 January 14, 2020
Hunter Mill District Supervisor Walter Alcorn presented his first board matter today, Jan. 14, initiating a public participation process and authorizing an amendment to the Fairfax County Comprehensive Plan for Reston. The motion was approved by the Board of Supervisors. "It has been five years since the current Comprehensive Plan for Reston was adopted," said Alcorn. "And the time is right to review key elements of that plan, including the balance of existing and planned development, infrastructure and the environment across all of Reston." Alcorn estimates that the plan review and community engagement process will be approximately 12 to 18 months. A timeline for establishment of a community task force, public meetings and opportunities for community input are forthcoming. Supervisor Alcorn's Plan Amendment: On February 11, 2014, the Board adopted an amendment to the Comprehensive Plan for the Transit Station Areas in Reston. This act was the culmination of a multi-year effort that included a Task Force and other forms of citizen outreach and engagement. Following that, on June 2, 2015, the Reston Phase II Plan amendment (for Village Centers and Residential areas) was adopted by the Board. That second Plan Amendment sought to align the recommendations in the Comprehensive Plan with the existing development in Reston. Since that time, more than 30 rezonings have been approved including millions of square feet of development in Reston's transit station areas. And there has been a lot of discussion in the community about how Reston is changing, and how Reston should and should not change in the future. In reviewing the existing Comprehensive Plan, I believe that there are a few areas that would benefit from additional study and community input. As such, I move that the Board authorize a Plan amendment for Reston that focuses on the following areas: Projected population thresholds for Reston, and how to ensure that population, infrastructure and the environment are all in balance Land use in the village centers (Hunters Woods, South Lakes and North Point) – including clarification of what type of future redevelopment proposals might require an amendment to the Comprehensive Plan The adequacy of existing plan language to generate additional affordable housing, and improvements to plan language to encourage preservation and enhancement of existing communities that now provide affordable housing The adequacy of existing and planned pedestrian and bicycle infrastructure for accessing Silver Line stations The adequacy of existing Comprehensive Plan guidance to facilitate urban-scale mobility and development design in the TSAs while protecting the stability of nearby neighborhoods Existing Comprehensive Plan transportation improvements to ensure that they are aligned with planned development How the Comprehensive Plan could better facilitate enhancement of Reston's natural environment, encourage energy efficiency and support sustainable green neighborhoods How the Comprehensive Plan could address concerns about monopolization of ownership in Reston, and ways to encourage diverse ownership and/or management over the long term Whether the historic practice of promoting privately-owned and managed open space sufficiently addresses public needs during the next 50 years of Reston I further move that staff work closely with me to develop an approach and timeline for the Plan Amendment.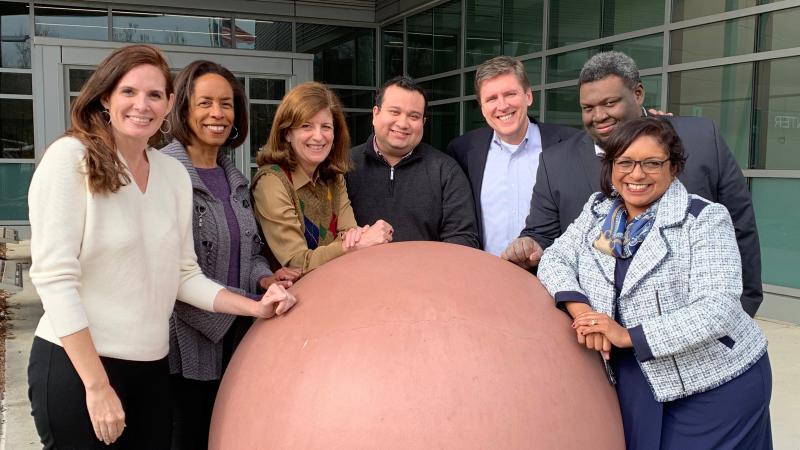 January 10, 2020
Hunter Mill District Supervisor Walter Alcorn and his team have moved into the offices at the North County Governmental Center, with a commitment to communications and transparency. "Robust communications is key to community engagement and good local government," said Alcorn. "I hope Hunter Mill residents will take the opportunity to follow on social media platforms and subscribe to our newsletter. Please follow, like and share!" Facebook – facebook.com/SupervisorWalterAlcorn Twitter – @WalterAlcornFFX Instagram – @walteralcornffx Information will also be provided periodically through Nextdoor. For residents who do not already receive the Hunter Mill District newsletter, please send an email to huntermill@fairfaxcounty.gov (Note in the subject line that you want to subscribe to the newsletter).   Additional information: Office hours: 8:30 a.m. to 5 p.m. Hunter Mill District Office 1801 Cameron Glen Drive Reston, Va. 20190 huntermill@fairfaxcounty.gov 703-478-0283, TTY 711 www.fairfaxcounty.gov/huntermill/