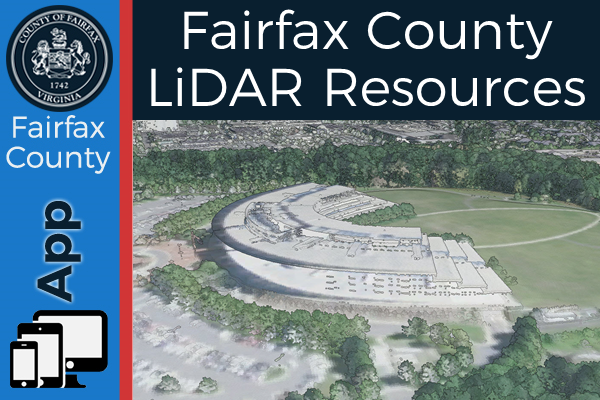 June 5, 2020
The GIS and Mapping Services Division has posted our latest Light Detection and Ranging (LiDAR) data, captured in December 2018, and developed a site to consolidate our elevation resources. The new site provides access to 2D and 3D applications for viewing the data as well as some examples of how it is used in Fairfax County. For those who would like to use the data, links to the server layers are provided as well as metadata reports for each collection. Information for purchasing our legacy data can also be found here.  Click the image to see the new site.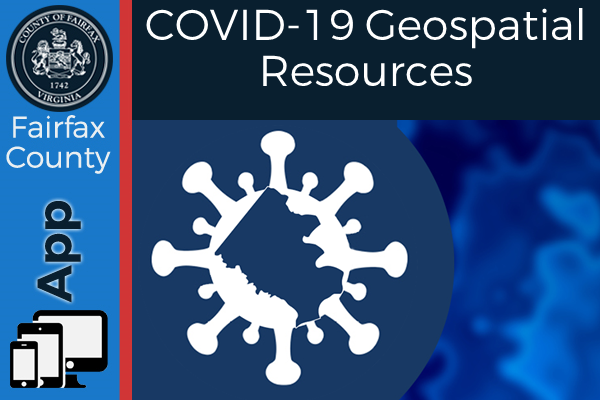 May 28, 2020
Over the past few weeks, the GIS Division has been working on a redesign of our COVID-19 Geospatial Resources site.  As the site evolved in the past months and more maps, apps, and data were being added, the site was getting quite large which prompted a review and redesign of the entire site.  Additional topic pages were added and maps, apps, and data were moved to these pages to simplify navigation and make the site more mobile friendly. Click the image to see the new and improved site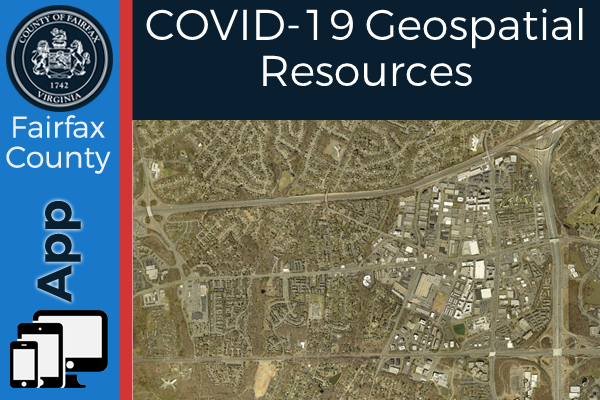 March 24, 2020
The GIS and Mapping Services Division has developed a site for geospatial resources relevant to Fairfax County's COVID-19 public health threat. These resources include interactive mapping applications, data layers, infographics and links to other relevant content. Go to the Fairfax County COVID-19 Geospatial Resources Page    
GIS Day
GIS Day is a global event during which GIS (Geographic Information Systems) users work to expand the understanding of how GIS technology and geography make a difference in our lives. GIS, a computer-based tool used to map and analyze features and events, combines the power of a database with the visualization capabilities offered by maps. Hundreds of thousands of people in the world use GIS to solve problems in areas such as environmental protection, pollution, health care, land use, asset deployment and routing, natural resources, conservation, business efficiency, education and social inequities.