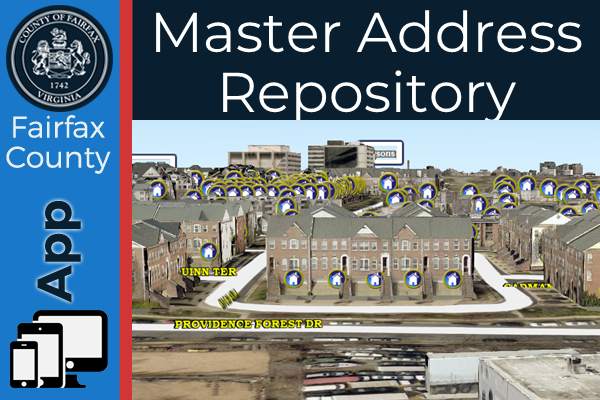 April 17, 2023
Do you have a need to check if an address is valid in Fairfax County? Do you want to know how to officially format any Fairfax County address? The new Master Address Repository (MAR) application will let you do this and much more.   The new application is map based and allows for reporting and visualization of addresses in their physical location.  Search by street number, street name, city, ZIP Code, subdivision, parcel number, creation date, and expiration date.  Addresses can also be easily exported to file formats for use in Microsoft Office products.  Additionally, there is a street name search function to find valid street names in Fairfax County.  Launch the Master Address Repository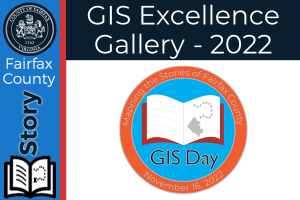 November 16, 2022
The 2022 GIS Excellence Gallery, published on GIS Day, showcases the GIS-related work of Fairfax County employees and agencies over the last year, with a particular emphasis on the Countywide Strategic Plan. The plan serves as a road map to help guide future work, focusing on the 10 Community Outcome Areas that represent the issues of greatest importance to the community and setting a clear, unified, community-driven vision for the next 10-20 years. 20 county agencies shared 27 stories to the gallery Jeffrey C. McKay (Chairman of the Fairfax County Board of Supervisors), Greg Scott (Director of the Department of Information Technology), and Mike Liddle (GIS Division Director) contributed inspirational GIS messages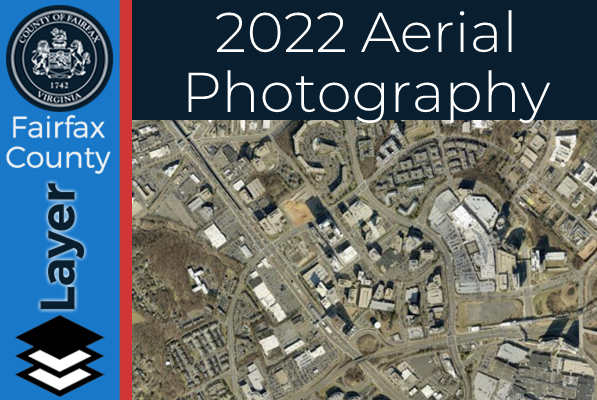 October 18, 2022
The 2022 aerial photography is now available in Jade, Map Wizard, and the Historical Imagery Viewer. The 2022 imagery was collected earlier in the spring than the 2021 capture, resulting in far fewer leaves and buds on the trees. 
GIS Day
GIS Day is a global event during which GIS (Geographic Information Systems) users work to expand the understanding of how GIS technology and geography make a difference in our lives. GIS, a computer-based tool used to map and analyze features and events, combines the power of a database with the visualization capabilities offered by maps. Hundreds of thousands of people in the world use GIS to solve problems in areas such as environmental protection, pollution, health care, land use, asset deployment and routing, natural resources, conservation, business efficiency, education, and social inequities.
GIS Day provides an opportunity to recognize effective and creative use of spatial tools by Fairfax County staff to better serve agencies and constituents.