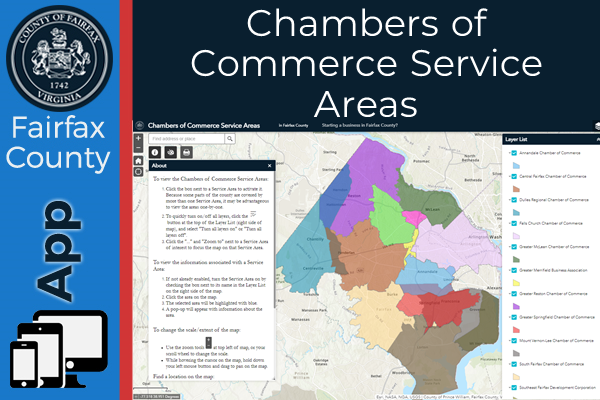 June 17, 2021
The GIS Division has worked with the Department of Economic Initiatives to map the service areas for chambers and other organizations supporting Fairfax County businesses. These areas have been compiled in an interactive mapping application that can be used to search any address in the county and discover which area(s) that location falls in. (Note: chamber membership is not restricted by location; businesses and individuals should feel free to join the chamber(s) that best meet their needs.) For more information about how Fairfax County supports business activity in the county, please contact the Department of Economic Initiative's Business Experience Partnership.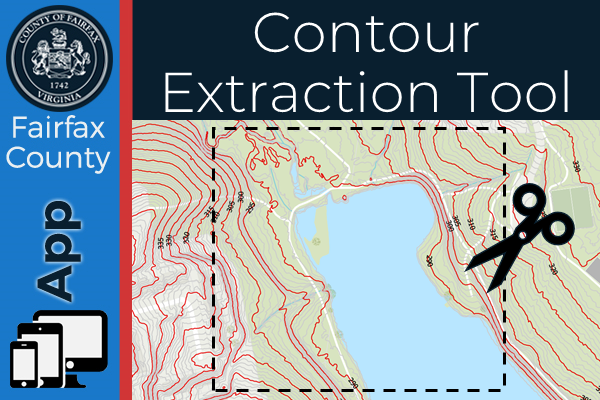 March 22, 2021
The GIS and Mapping Services Division has released the Contour Extraction Tool to enable downloads of elevation contours for use in mapping software. The application contains instructions for navigating to an area of interest and running the tool to extract and download elevation contours for the area shown in the map extent. The size of the download area is limited by the scale of the map and is intended to accommodate several subdivisions at a time. Users can select from multiple formats (e.g., .shp, .gdb, .dxf) for the contours to be placed in a zip file for download. Click the image below to open the application and run the tool. It has also been added to our Open Data site. More information on the county's topographic resources can be found here.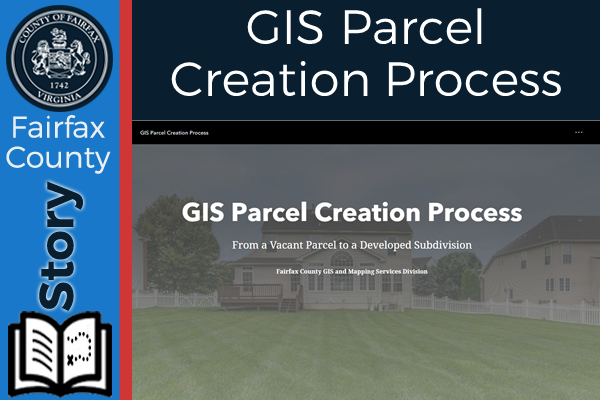 October 22, 2020
The GIS and Mapping Services Division has released the GIS Parcel Creation Process story map to show the process by which parcels are created and entered into GIS in Fairfax County. The story follows the development of vacant land into a residential subdivision and uses images of relevant documents and a web map to show the process in which the lot is divided into individual parcels inside a new subdivision, Kenilworth.  Click the image below to view the story map. It has also been added to our Property & Planning application gallery.
GIS Day
GIS Day is a global event during which GIS (Geographic Information Systems) users work to expand the understanding of how GIS technology and geography make a difference in our lives. GIS, a computer-based tool used to map and analyze features and events, combines the power of a database with the visualization capabilities offered by maps. Hundreds of thousands of people in the world use GIS to solve problems in areas such as environmental protection, pollution, health care, land use, asset deployment and routing, natural resources, conservation, business efficiency, education and social inequities.
GIS Day provides an opportunity to recognize effective and creative use of spatial tools by Fairfax County staff to better serve agencies and constituents. This culminates in the presentation of the GIS Excellence Awards.