UPCOMING EVENTS
Join HomeWise volunteers for events online and throughout the county to learn more about home energy and water savings, and ways to reduce your utility costs. Information on specific events will be linked to the event titles below as it becomes available.
CANCELLED - Ask A Volunteer Virtual Q&A Session
Thursday, April 7, 2022 from 7:00 - 8:30 PM
HomeWise Webinar: Outdoor Water Conservation
Tuesday, April 19, 2022 from 6:00 - 7:00 PM
RECENT PAST EVENTS
HomeWise Webinar: Preventing Heat Loss and Sealing Air Leaks
Tuesday, February 22, 2022 from 6:00 - 7:00 PM
CANCELLED - Ask A Volunteer Open Virtual Q&A Session
Saturday, March 5, 2022 from 2:30 - 4:00 PM
HomeWise Webinar: Water Conservation In Bathrooms
Wednesday, March 16, 2022 from 6:30 - 7:30 PM
---
VOLUNTEER WITH HOMEWISE
The HomeWise program offers a variety of volunteer opportunities. There is something for everyone, regardless of skill level or past experience.
All HomeWise volunteers are provided with training on environmental, technical and social aspects of water and energy efficiency projects. This training is completed virtually and can be done on your own time. Volunteers are also offered enrichment opportunities to facilitate connections and to expand their knowledge base, year over year. 
The application period for 2022 HomeWise volunteers has closed. Recruitment for the next class of volunteers will begin in the fall of 2022. Please check back for more information.
ABOUT HOMEWISE VOLUNTEERS
HomeWise volunteers are individuals interested in learning basic hands-on skills for weatherization and home improvement projects or those who already have substantial experience with these projects. Volunteers may hold professional licenses, but it is not a requirement for participation.
This opportunity is appropriate for anyone with an interest in energy and water savings in a residential setting and requires little to no experience or prior knowledge of the subject matter. However, some sincere interest in the subject matter is expected. Volunteers should also be comfortable speaking in small and large groups and interacting with members of the public.
Volunteers will be asked to host activities (either virtual or in person) with county residents of all ages. Potential volunteer activities might include community outreach events, workshops for residents and building managers, large or small-group demonstrations, or one-on-one virtual meetings. Projects will vary in type and length, ranging from a one or two hour virtual or in-person workshop to staffing a booth or table for a half-day or full-day at a community event. On average, volunteers can expect to be engaged in a community project or workday once per month following completion of their training.
HomeWise volunteers will be asked to commit to the program for an entire year (until December 31st, 2022). Upon conclusion of the weekly virtual training series, volunteers will be required to complete an in-person or virtual hands-on training with staff members.
---
HOMEWISE ADVISORY COUNCILS
The HomeWise program is managed by the Office of Environmental and Energy Coordination (OEEC) with input from an internal advisory council consisting of representatives from various county departments and agencies, and an external advisory council composed of representatives from relevant community organizations. The following list reflects council membership as of February 15, 2022.
INTERNAL ADVISORY COUNCIL

EXTERNAL ADVISORY COUNCIL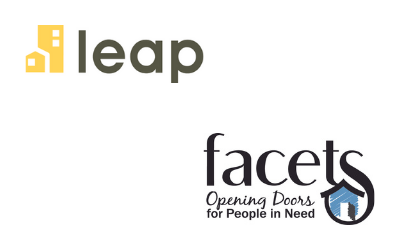 *LEAP also provides dedicated technical guidance and support to the HomeWise program.