From this page you can find information on the development the county's first-ever greenhouse gas reduction plan and the first comprehensive climate adaptation and resilience plan, locate resources and information to help improve the sustainability of your home or your business, and explore the latest news from Fairfax County on topics like clean energy and environmental conservation.
Latest News and Information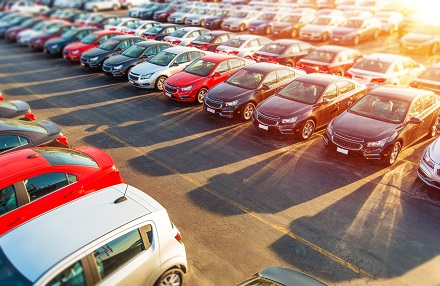 August 3, 2022 | 04:39PM
Buying a car or truck is a big deal, no matter how you cut it. Switching from a gas-powered vehicle to an electric version is even more monumental but it doesn't have to be overwhelming. The passenger and light-duty vehicle market is rapidly embracing electric vehicles, or EVs, and more options are coming online each year. If you are considering a new (or used) vehicle, let us be your guide to selecting and purchasing an EV. DO YOUR HOMEWORK As with any major purchase, it's important to do your homework before making big moves. Ask yourself the following questions before you begin hunting around for specific makes and models: Do I need more room for passengers or cargo? Or a mix of both? Just as with a conventional, gas-powered vehicle, the way you will use the car or truck should determine what you buy. If you spend most of your time moving furniture, yard waste, or home improvement materials, you're going to need something quite a bit different than if you're typically hauling kids from point A to point B. What style of vehicle am I looking for? Sedan? SUV? Pickup? Electric vehicles come in all shapes and sizes. At this point, the market has models for nearly every type of driver, though some vehicle types may only be available as plug-in hybrids at this time, as opposed to pure electric vehicles. How far will I travel with this vehicle on a regular basis? What is my typical range? Let's be honest, range anxiety is real, but with a little planning it can be managed and fade in the background. Most EVs have a range of more than 200 miles on a full charge and some can go much further. Putting that into perspective, the most direct route from DC to NYC is just over 200 miles. If you typically drive around the Washington metropolitan area with occasional trips further afield, most any mainstream EV should work. What is my budget? The sticker price on a new EV is typically higher than that of a comparable gas-powered vehicle. That said, lifetime operating costs ("fuel" and maintenance) are lower for electric vehicles, so you are likely to save between $6,000 and $10,000 over the life of your EV purchase. GET THE LAY OF THE LAND If you have a general sense of the type of vehicle you're after, you may want to take a quick look over our side-by-side comparisons of general stats for vehicle types. You'll find info on upfront cost, annual fuel costs, typical range, five-year fuel save/spend, fuel economy, and tailpipe emissions for eight different vehicle categories. GO WINDOW SHOPPING Once you've assessed the preliminary questions above and reviewed the general EV landscape, it's time to do a little online research to determine which specific vehicles best fit your needs and your budget. There are few great tools available to help you with your virtual window shopping. You can start with the fueleconomy.gov car comparison tool to view a few models simultaneously. You might also want to open a tab with their federal tax credit eligibility page to check if the models you're considering are still eligible for the $7,500 federal income tax credit. Some models have phased out and are no longer eligible. FIND A DEALER OR SELLER You've evaluated your needs, taken stock of your finances, and done your online research. It's time to hit the streets. You can search online for individual customer reviews of area dealerships to get a sense of which locations have expertise in electric vehicle sales. Use dealership websites to see what's in stock and call ahead if you are interested in a particular vehicle. Don't be afraid to shop around. Arrive at the dealership with our downloadable checklist and list of questions and if you're not satisfied with the information you're being provided, move on to other locations or lots.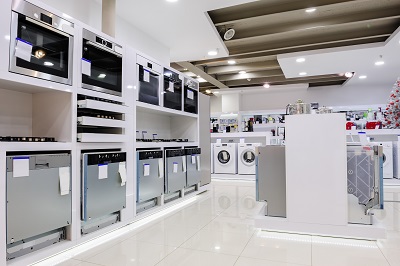 July 20, 2022 | 05:08PM
The modern American home is filled with electronics and appliances. From toasters to gaming systems, from washing machines to hair dryers, we use technology all day, every day in a variety of ways. Tech can make our lives easier, more comfortable, safer, healthier and, when used correctly, more cost-efficient. There are two primary ways to make your tech work for your bottom line. First, power down your devices and appliances when they're not in use and second, purchase energy efficient versions of the tech you need whenever possible. Powering Down Vampire energy loads, or energy being pulled by devices when they're not in use, can add around $200 to your annual energy costs. Year over year, those costs add up. In just five years' time, you'll have wasted $1,000. It pays to power down anything that has a standby light that remains illuminated even when it is "off." You can do this in two different ways. If you're the diligent type and enjoy doing things as part of a routine, you could set reminders to unplug your devices and power cords when they're not in use. Make this behavior part of an existing routine and with some consistency it will become a habit you can't quit. If you're likely to forget to take this step or if you'd prefer to let technology take care of itself, invest in a smart power strip. These devices allow you to turn off a handful of related electronics or appliances when a single piece of tech is turned off. They're great for offices or entertainment centers but can also be used in kids' rooms or kitchens. Smart power strips range in cost with most strips between $20 and $40. The average cost for a basic, multi-outlet smart power strip is around $30. While the return on investment for a smart power strip is dependent upon the type of devices plugged into it, most strips have a payback period of one to two years. Purchasing Power When it comes to purchasing energy-efficient appliances and electronics, the label you're looking for is ENERGY STAR. This certification from the Environmental Protection Agency indicates that a product is more efficient than its conventional counterparts. You can count on ENERGY STAR technology to save you energy and money over time. A few examples help illustrate this: A new ENERGY STAR refrigerator is about 15 percent more energy efficient than the minimum federal standard for refrigerators and can cost you about $50 a year to run, on average. A full-size electric ENERGY STAR dryer saves more than $200 in energy bills over the lifetime of the product. Washing machine models that have earned the ENERGY STAR label can save nearly $370 in energy costs of their lifetimes. Washing dishes in a new ENERGY STAR certified dishwasher rather than hand washing can cut your utility bills by about $130 per year. Handwashing your dishes costs about $1,500 more in energy and water than using an ENERGY STAR certified dishwasher. The lifetime operating cost of an ENERGY STAR certified dishwasher is $447, while the lifetime cost of hand-washing your dishes is $2,012. Remember the Rebates In addition to saving money over time by purchasing energy-efficient appliances and technology, you can also receive rebates from local utilities for your investment. If you are a customer of Dominion Energy, you can find available rebates for ENERGY STAR purchases online. From August 5-7, you can take advantage of the Virginia Sales Tax Holiday to purchase ENERGY STAR appliances for less. Learn more about the purchases that qualify, here. More To Come Later this fall, the Office of Environmental and Energy Coordination will host a webinar on smart/energy efficient tech at home and how you can make the most of your electronics and appliances from a convenience, comfort, and cost-savings perspective. Stay tuned for more event information in the coming weeks!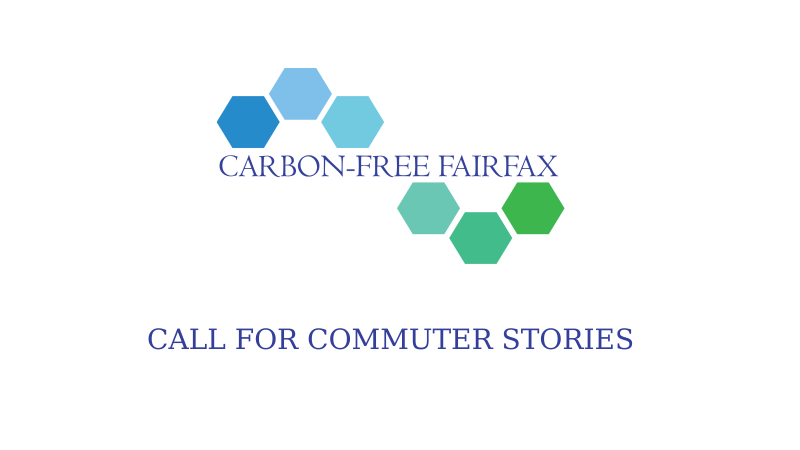 June 24, 2022 | 11:44AM
Calling all commuters! We want to better understand what your commute looks like, both to and from work. We invite you to share your commuter story with us so that we can get a better picture of how Fairfax County residents are getting around. For the purposes of this open call for stories, we are especially interested in anyone who currently drives to and from their workplace. The information we gather from you will help inform conversations we'd like to have with the community about ways to change travel habits to reduce our local greenhouse gas emissions. You will be asked to provide the following information via very brief web form: Your home address or where your commute originates from (if you're not comfortable sharing your home address, please share your street name or neighborhood name) Your work address or where your commute ends (again, please share the street name if you are not comfortable sharing the exact address) Your general route (do you take main roads/toll road/highways, or do you take back roads/local roads?) How long does it usually take you to get from home to work, and to return home from work? Do you take any detours along the way? For instance, do you take a relatively indirect route to drop off kids at daycare or school? Is there anything else you would like us to know about your commute? The Carbon-Free Fairfax call for commuter stories will remain open until 11:59 PM on Wednesday, July 6. The information you share will not be published or otherwise shared publicly. It will only be used to inform general messaging around transit choices in the county.  Click Here To Share Your Commuter Story
Below you will find information on timely or featured topics. For more information about our ongoing work on climate, energy, and sustainability issues please see the sidebar menus or use the search bar at the bottom of the page.
Carbon-Free Fairfax is primarily a public education and outreach initiative to help Fairfax County realize a healthy, sustainable, and economically prosperous future without local greenhouse gas emissions.
Resilient Fairfax encompasses the development of a comprehensive Climate Adaptation and Resilience Plan for the county and the community as well as the implementation of strategies to reduce risk to county residents, businesses, and infrastructure
The Fairfax County HomeWise program educates, empowers, and enables residents to make changes that reduce energy use, water use, and associated costs in their homes.
A new, five-cent tax on disposable plastic bags from grocery stores, convenience stores, and drugstores took effect on January 1, 2022.