On this page, you can find information about the county's climate planning, initiatives, and actions, locate resources and information to help improve the sustainability of your home or your business, find information about upcoming events and explore the latest news from Fairfax County on topics like clean energy and environmental conservation.
9:00AM, If you're a Fairfax County business leader, don't miss out on this…
Latest News and Information
January 12, 2023 | 12:02PM
You might already know that there's a link between energy and the environment. Much of our energy (think: electricity and fuel) is supplied from fossil fuels like coal, oil, and natural gas. These energy sources release carbon dioxide into the air when burned, which contributes to climate change. According to the U.S. Environmental Protection Agency (EPA), 25 percent of U.S. greenhouse gas emissions in 2020 were linked to electricity production alone. So, when you think about saving energy at home, you may consider buying efficient light bulbs or using a programmable thermostat. These are great ideas, but are you aware of the other less obvious source of energy consumption in your home—your water? Believe it or not, it takes a considerable amount of energy to process, treat, and heat the water that you use for drinking, cooking, cleaning, and other household uses. In fact, the U.S. Department of Energy estimates that water heating alone accounts for about 20 percent of a household's home energy use. By being more water-conscious, you can reduce your energy consumption and, therefore, your environmental impact. How Does Water Use Energy? From production to end use, your water requires energy at every step. For instance, it takes energy to pump water from surface or ground water sources; treat water to make it safe to consume; heat water for our everyday uses in homes and buildings; treat wastewater to remove pollutants; and move water between all of these points.  Source of graphic: Water's Journey, Fairfax County Public Works and Environmental Services According to EPA's WaterSense program, the amount of energy it takes to treat and deliver water to just ten homes in one year is enough to power a home refrigerator for six years. How Can I Save Water (and Energy) at Home? You use water every day, but there are lots of ways to be mindful about how and how much you're using it.  When you cut back on your water or hot water use, you are taking climate action—and you could save money on your utility bills, too. Here are some simple steps you and your household can take to start saving water (and the energy associated with it): Run the tap wisely. Turning off the tap while you brush your teeth, shave, or lather up with soap can save you hundreds of gallons of water per month.   Fix that pesky leak. Even a small leak can waste gallons of water in a day! Every year, the average U.S. family loses more than 10,000 gallons of water to leaks—equivalent to the water needed for about 270 loads of laundry.    Shower efficiently. Did you know that standard showerheads use about 2.5 gallons of water per minute? Shorten your showers when you can, and don't wait longer than necessary for the water to heat up before jumping in.   Improve your hardware. Install water-efficient showerheads and faucets (found at most hardware stores) and other water-efficient appliances in your home. You can learn about some of the options from the EPA's WaterSense program. Look for the WaterSense label to find products that meet the EPA's criteria for efficiency and performance!   Do fewer and fuller loads of laundry. Doing one less load of laundry per week by washing only full loads could save you more than 1,600 gallons of water per year. Run your dishwasher when it's full, too—you could save 320 gallons of water annually.   Wash your laundry on "cold." Using cold water, or just a cooler temperature setting, for your laundry saves energy. In fact, by turning your laundry's water temperature from 75 degrees to 60 degrees Fahrenheit, you could save $60 annually in utilities.    Sweep your sidewalk! Clear away leaves and debris by using a broom instead of a hose on your sidewalk or driveway. This could save you 3 to 5 gallons of water per minute.    Pay attention to your water use! If you notice that some of your habits may be using more water than necessary, think about how you could modify them to be more water—and energy—efficient.   Learn More To learn more about your water in Fairfax County, visit our Water's Journey webpage. For more home energy saving ideas, check out Energy Action Fairfax.   Want even more information about water conservation? Learn about our HomeWise program and watch our Water Conservation in Bathrooms and Outdoor Water Conservation webinars.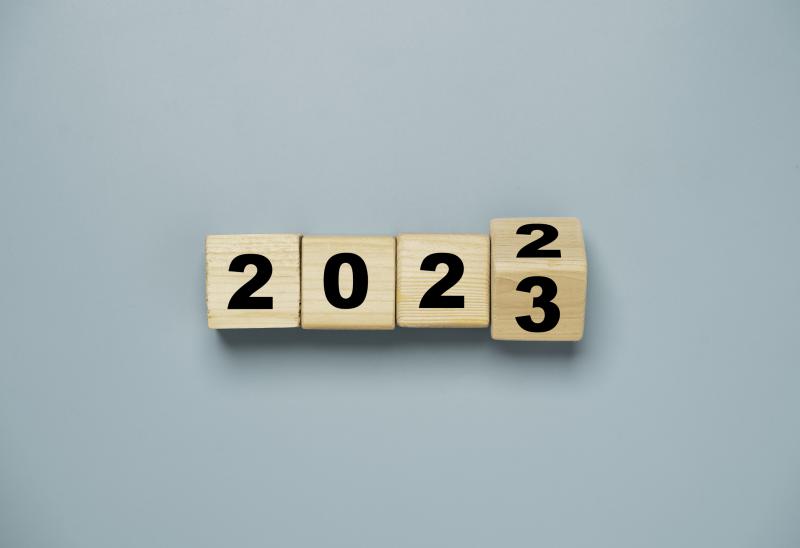 December 29, 2022 | 10:37AM
2023 is almost here, which means it's time to make personal and professional resolutions for the new year! Before the ball drops at midnight, let us recommend six great climate and energy related resolutions that can reduce your personal environmental impact and potentially save you some money in the process. 1. Benchmark your energy use. Commit to giving your monthly energy bills more than just a cursory glance this year. One of the best first steps you can take toward reducing your personal energy use is knowing how much energy you're using month to month, and you'll be able to compare your usage and look for even more opportunities to improve in real time. Not used to analyzing your energy bills? Click here to take closer look at the elements of a residential electricity bill. 2. Program your thermostat. If you don't have a programmable thermostat, let it be one of your first and best investments of 2023! If you have one already, take this opportunity to be sure it's properly set for the coming colder months. To take it one step further, you can set reminders on your calendar to reset the timing and setpoints when the spring and summer season arrive. This "set it and forget it" approach can ensure you're using your HVAC system efficiently and saving energy throughout the year. For the most energy-efficient thermostat setpoints, we recommend 68*-72*) for the cooler months and 72*-74*in the warmer months 3. Drive less. If you're looking for a very impactful way to take personal climate action, ditch your car whenever you can! Look at your schedule and decide if, and when, it's practical for you to walk, bike, or take public transit to specific destinations. Can you walk to the store on weekends instead of driving? Bike around your neighborhood instead of driving to a gym? Take a bus or Metro to see friends? Every time you leave the house you have an opportunity to make a climate-friendly transportation choice. Interested in reducing your transportation emissions even further? Consider buying or leasing an electric vehicle! 4. Turn off lights and electronics when they're not in use. This one seems basic, and it is. If you or your family struggle to remember to turn off the lights, TV, computer monitors, or other electronics around the house, turn it into a friendly competition. Whenever someone forgets to flip the switch, they put a dollar in a communal jar (or a digital money account.) At the end of the year, you can put your earnings toward your electricity bill or energy-efficient home improvements. 5. Light it up with LEDs. Take stock of your lightbulbs and make a commitment to switching them out to LEDs in 2023. The upfront cost may be higher than CFLs, but you'll save money over time along with significant energy. Click here to learn more about the impact using LED lightbulbs has on energy use. With all the time you're saving not changing lightbulbs, you can achieve your other resolutions! 6. Refuse. Reduce. Reuse. Repurpose. Recycle. The five R's are not just about waste management, they're also smart climate-action and energy-saving moves. By keeping an eye on your personal consumption and waste habits, you can cut back on the amount of raw material that is harvested, manufactured, and shipped.   Learn More Did you find this inspiring? In need of even more climate action New Year's Resolutions? Click here to read our Energy savings Tips blog.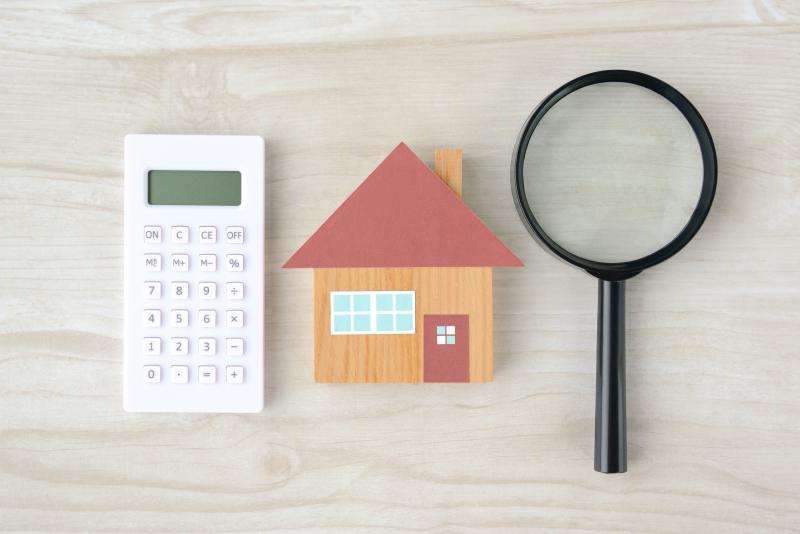 December 8, 2022 | 09:17AM
As temperatures outside are dropping, energy costs may be on your mind. Fortunately, there are a variety of actions you can take that can help you save energy and money and make your home more comfortable, any time of the year. To find out where to start and learn how you're already using energy, consider conducting a home energy assessment (also known as a home energy audit). The better you understand your energy use, the more energy efficient you can be, reducing your overall energy costs and your household environmental impact. What Is an Energy Assessment? An energy assessment is a useful first step in becoming a more informed and energy efficient consumer. During an assessment, a licensed professional inspects your home, reviews the last 12 months of your utility bills, assesses how you're already using energy, and makes recommendations in what is called an assessment report. This report provides actionable advice that's specific to your home, so you can make the most beneficial improvements possible. Improvements will usually involve your heating and cooling systems, water heater, appliances, and lighting, as well as your home's exterior and interior. Once you receive the auditor's recommended improvements—often alongside the estimated costs and projected cost savings of each—you can decide which ones you want to prioritize. Benefits of Energy Assessments Energy assessments can pinpoint simple, doable ways to become more energy efficient, like sealing air leaks and improving your insulation. These upgrades can make your home more comfortable and decrease your energy costs. But that's not all—audits can also help you spot major problems that you might not have otherwise known about, so you can fix them before they become a larger, costlier issue, or even pose safety risks. Think of it this way: an energy audit is like preventative healthcare for your home! Costs Associated with Energy Assessments The cost of an energy assessment depends on several factors, including the size of your space and the type of audit requested. Typical home energy assessment costs currently range from about $300 to $500, but can be higher or lower, depending on the services requested. However, some energy providers offer rebates, incentives, or programs to reduce costs. And it's worth keeping in mind that the upfront price of an assessment is an investment in your future energy savings.  What Comes After the Assessment? After you receive and review the assessment report, you can choose which recommendations to implement. You don't need to make every improvement at once; you can implement changes over time or as your budget allows. Some improvements recommended by energy auditors can be done at little or no cost, or are "DIY," with no further professional contracts required. Others likely will require professional support. Your energy audit professional should be able to provide guidance on how much support different projects require and provide estimated cost ranges, as well.  Learn More To learn more about energy audits, schedule an assessment, or find ways to make your home more energy efficient, visit our Home Energy Assessment Information webpage.  Click here to learn more about professional home energy assessments from the U.S. Environmental Protection Agency.  Is your electricity provider Dominion Energy? Click here to learn more about their Home Energy Audit programs.  If your home uses natural gas provided by Washington Gas, click here to learn what energy programs they provide, or click here to begin a virtual "self-assessment" energy audit.  
Below, you will find information about timely or featured topics. For more information about our ongoing work on climate, energy, and sustainability issues, please see the sidebar menus or use the search bar at the bottom of the page.
Carbon-Free Fairfax is primarily a public education and outreach initiative to help Fairfax County realize a healthy, sustainable, and economically prosperous future without local greenhouse gas emissions.
Resilient Fairfax encompasses the development of a comprehensive Climate Adaptation and Resilience Plan for the county and the community as well as the implementation of strategies to reduce risk to county residents, businesses, and infrastructure
The Fairfax County HomeWise program educates, empowers, and enables residents to make changes that reduce energy use, water use, and associated costs in their homes.
A new, five-cent tax on disposable plastic bags from grocery stores, convenience stores, and drugstores took effect on January 1, 2022.