Fairfax County has been selected to participate in the Virginia Department of Historic Resources' Survey and Pla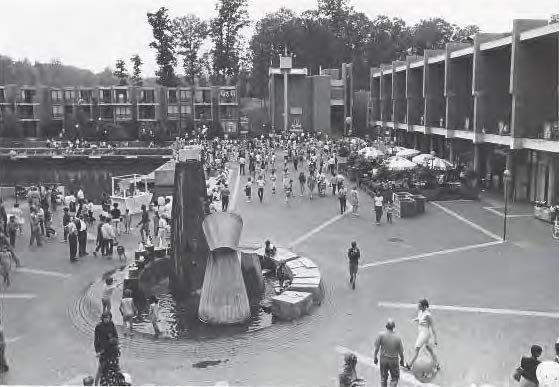 nning Cost Share Program. This program assists local governments in surveying their community to identify cultural and historic resources. It goes beyond identifying traditional historic landmarks and includes looking at planned communities of which Reston is an outstanding example.
The Virginia Department of Historic Resources will hire expert consultants to do the survey work from the public right of way and will monitor the project through their field office.
The survey will specifically look at buildings constructed between 1961 and 1978 – prime development years in Reston's history. It will identify potential buildings or neighborhoods to be evaluated for their architectural or historic significance. These districts or buildings, if significant, can then be nominated to be included in Fairfax County's Inventory of Historic Sites, the Virginia Landmarks Register or the National Register of Historic Places.
The survey will cover all of Reston except the land within the existing Lake Anne Historic Overlay District. Lake Anne Village Center was listed in the National Register of Historic Places and the Virginia Landmarks Register in 2017 and has been thoroughly documented.
As part of the survey process, properties will be photographed, mapped and documented to include information about a building's style, construction date, a detailed architectural description and a preliminary evaluation of a property's relative significance.
The state and county plan to hold a joint public information meeting this fall to kick off the project, and the community will be briefed on the survey's findings when it is completed early next year.
For more information, contact Denice Dressel, Department of Planning and Zoning at 703-324-1383, TTY 711.
#  #  #