Watch recordings of the ActiveFairfax Transportation Community Conversations!
Fairfax County Department of Transportation held 12 virtual community conversations on the ActiveFairfax Transportation Plan. In case you missed the live meetings take a look at one of the recorded meetings presentations. Click the link below.
Your Voice Matters! Survey and Feedback Period Now Open
Your input is critical for the success of the ActiveFairfax Transportation Plan development process. Deadline has been extended to May 15, 2021! There are three things you can do today to get started: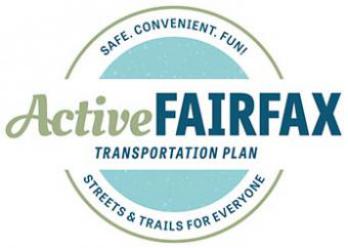 Take the survey: Help us understand how you currently use active transportation - for fun or to get to a destination – and share your ideas on the future of active transportation in Fairfax County.
Map your ideas: Add information into two interactive maps  on walking and biking destinations, barriers to active travel, and missing links in the active transportation network.
Share your thoughts: We'd love to hear from you! Send the Active Transportation Team an email at activefairfax@fairfaxcounty.gov or call them at 877-5600, TTY 711, to share your ideas or to ask questions.
A series of community meetings and engagement opportunities will be scheduled, so be sure to keep checking back here for more information and project updates.
Ready to share your thoughts? Click here to take the survey!
To watch a video to learn how to complete the survey and maps click here. 
 
FCDOT ensures nondiscrimination in all programs and activities in accordance with Title VI of the Civil Rights Act of 1964 and the Americans with Disabilities Act (ADA). If you need this information in an alternate format or would like to request reasonable accommodations for persons with disabilities or limited English proficiency, contact FCDOT at 703-877-5600, TTY 711. Requests for assistance must be received at least 7 business days in advance of an event.