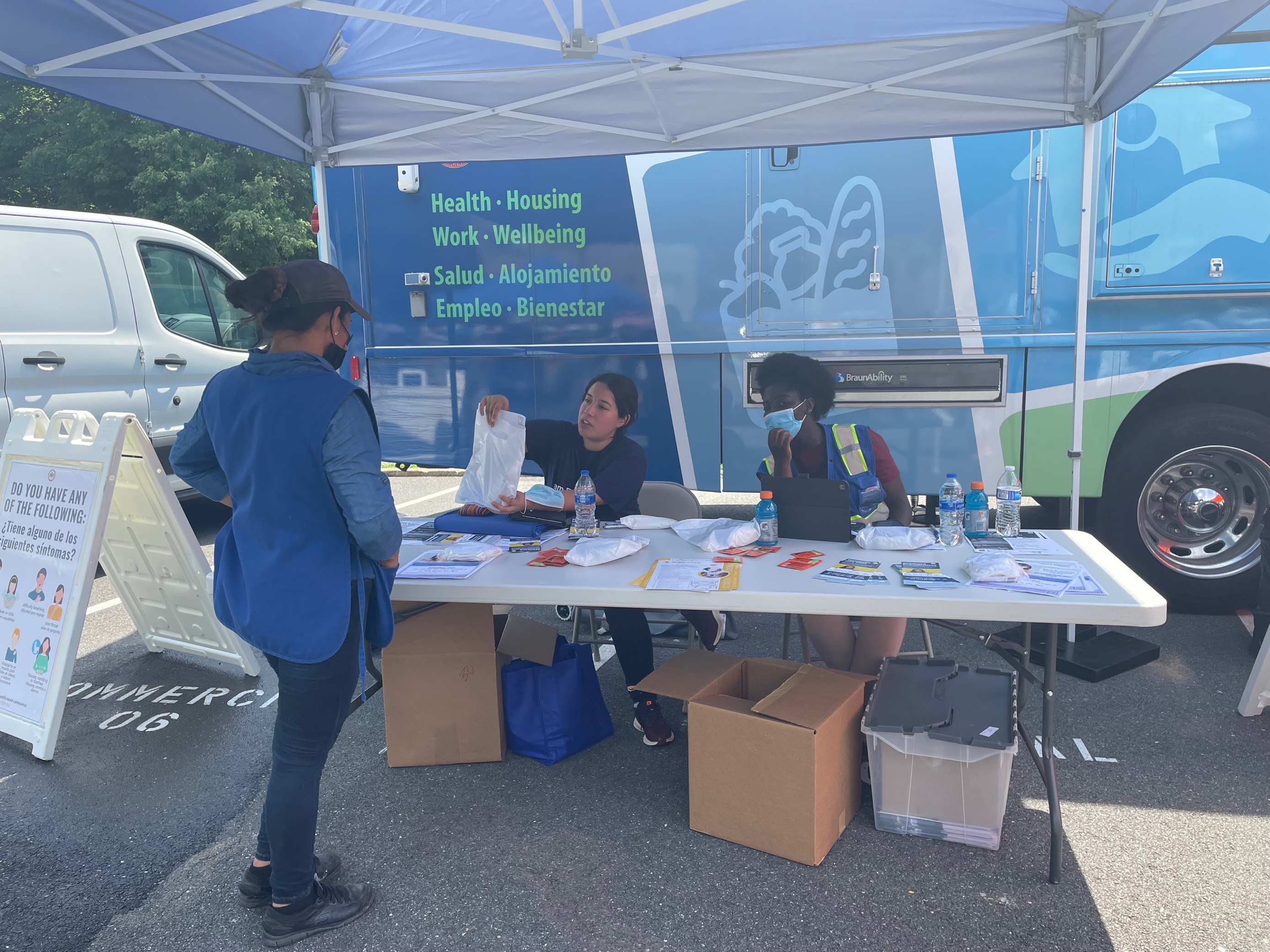 The Fairfax Food Council estimates that the number of residents who are food insecure has doubled since the pandemic. Food distribution events like those held by the Legal Aid Justice Center with Food For Others on July 21 in Annandale provide local families with needed food resources.
The July event was special because those who attended were able to have more of their health needs addressed on-site. The Health Department, along with other non-profit and faith-based organizations, partnered together to provide health services to the entire family. This included:
"The pandemic remains very real for families who continue to face hardship. Through events like this one, we have this chance to truly connect with people, to listen to them, and to learn more about the difficulties they have encountered. These conversations provide real-life information we can act on in public health to meet the needs people have right now," said Carla Paredes-Gomez, Outreach Specialist with the Health Department. 
"It is a role of public health to create community conditions that enable everyone to attain their full health potential. This event is an example of what is possible when non-profits, faith-based organizations, and government resources come together to address those holistic health needs," said Sharon Arndt, Director of Community Health Development, Fairfax County Health Department. 
Get involved
All of the organizations involved in the July 21 event are in need of volunteers and other resources. Click any of the links above to learn more about how you can contribute to the health of the community.