On this page
About WIC
Baby Formula Updates
WIC Locations
Applying for WIC
More Resources and Information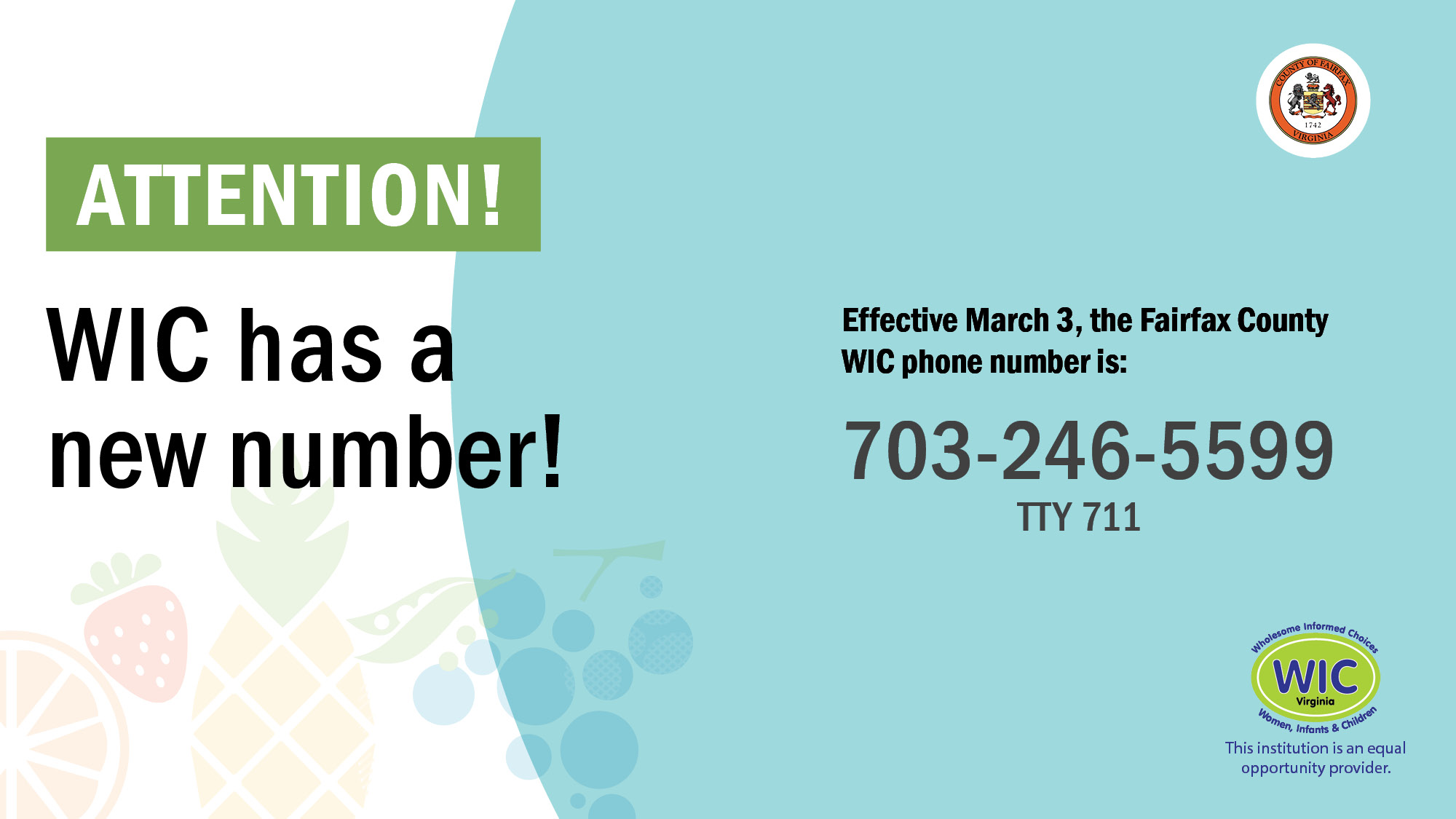 Beginning Friday, March 3, WIC has a new phone number!  
For all WIC appointments and questions, please call 703-246-5599. 
All WIC services will be provided by phone. 
Please use our main number, 703-246-5599, for assistance and to schedule an appointment. If you reach a voice mailbox, please leave a message.
The Special Supplemental Nutrition Program for Women, Infants, and Children (WIC) aims to improve the health of pregnant, postpartum and breastfeeding women, infants, and children under five years of age. Participants must meet categorical, income, residential and nutrition risk eligibility requirements.
WIC program services include:
Supplemental nutritious food.
Nutrition counseling and education.
Breastfeeding promotion and support.

Breastfeeding promotion and support is provided by the WIC Program through assistance and education, peer counselors, classes, and supplies and equipment (such as pumps).

Information and referrals to health care and social services.