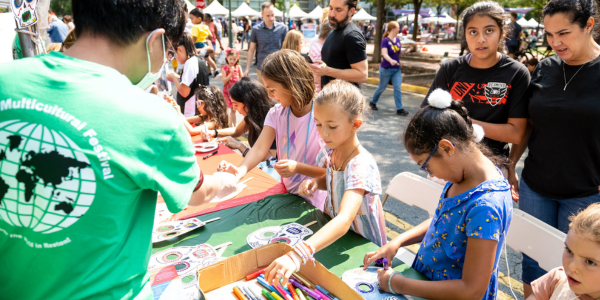 It's time to celebrate the rich tapestry of Hispanic culture in the county. Hispanic Heritage Month, observed from Sept. 15 to Oct. 15, is a time to honor and appreciate the vibrant history, culture and diversity of Hispanic communities across the United States. From vibrant festivals and film screenings to creative workshops and insightful discussions, there are numerous ways to join in the festivities. Here's a glimpse of what's in store for Hispanic Heritage Month:
FAIRFAX FIESTA: AN UNFORGETTABLE CELEBRATION
Get ready to immerse yourself in an unforgettable celebration of Hispanic culture and the rich diversity of our community at Fiesta Fairfax! This inaugural event, promises a day filled with music, dance, authentic cuisine, engaging activities, and so much more. Mark your calendars for Saturday, Sept. 23, 2023, from noon to 5 p.m. at The PARC at Tysons, located at 8508 Leesburg Pike.
MULTICULTURAL EVENT AT RESTON COMMUNITY CENTER
The Reston Multicultural Festival returns to Reston Town Center to celebrate Reston's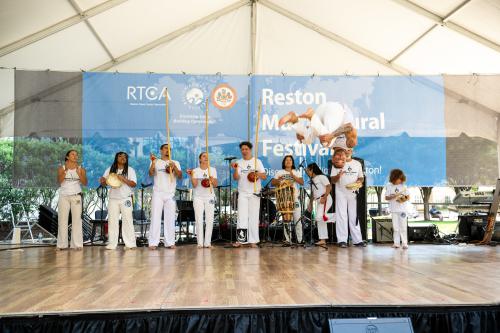 rich diversity through song, dance, craft arts, and community engagement. Reston Community Center proudly presents the Reston Multicultural Festival on Saturday, Sept. 23, from 11 a.m. to 6 p.m. Participants are encouraged to come dressed in attire that demonstrates their pride in their cultural roots. The festival hosts more than 20 performers on three stages and 30-plus arts and crafts vendors with items from around the world. Performers include Furia Flamenca , Calpulli Mexican Dance Company and Mystic Warriors. Community organizations will be on hand to engage with visitors. Learn more.
FOREIGN LANGUAGE FILM SERIES AT MCLEAN COMMUNITY CENTER
Presented by The Alden at McLean Community Center, the Foreign Language Film Series celebrates Hispanic Heritage Month with a special screening of "Women on the Verge of a Nervous Breakdown" directed by Pedro Almodóvar. The film, shown in Spanish with English subtitles, is a dark comedy that explores eccentric characters and unexpected twists. Two showings are scheduled: Thursday, Oct. 5, at 1 p.m. and Wednesday, Oct. 11, at 6:30 p.m. Learn more.
LIBRARY EVENTS: INFORM, ENRICH, EMPOWER
Fairfax County Libraries invite you to "Celebrate Local Latinx Leaders" on Oct. 10 . This engaging event features a panel discussion with Hispanic/Latinx leaders who have made significant contributions to the community. Register here for this insightful discussion.
Additionally, get hands-on and creative at the library with these workshops that are perfect for school-age children who want to explore Hispanic culture through art:
READING LISTS FOR BOOK ENTHUSIASTS
For those who love to dive into the world of literature, our libraries have curated two reading lists in English and Spanish to highlight the Hispanic experience.