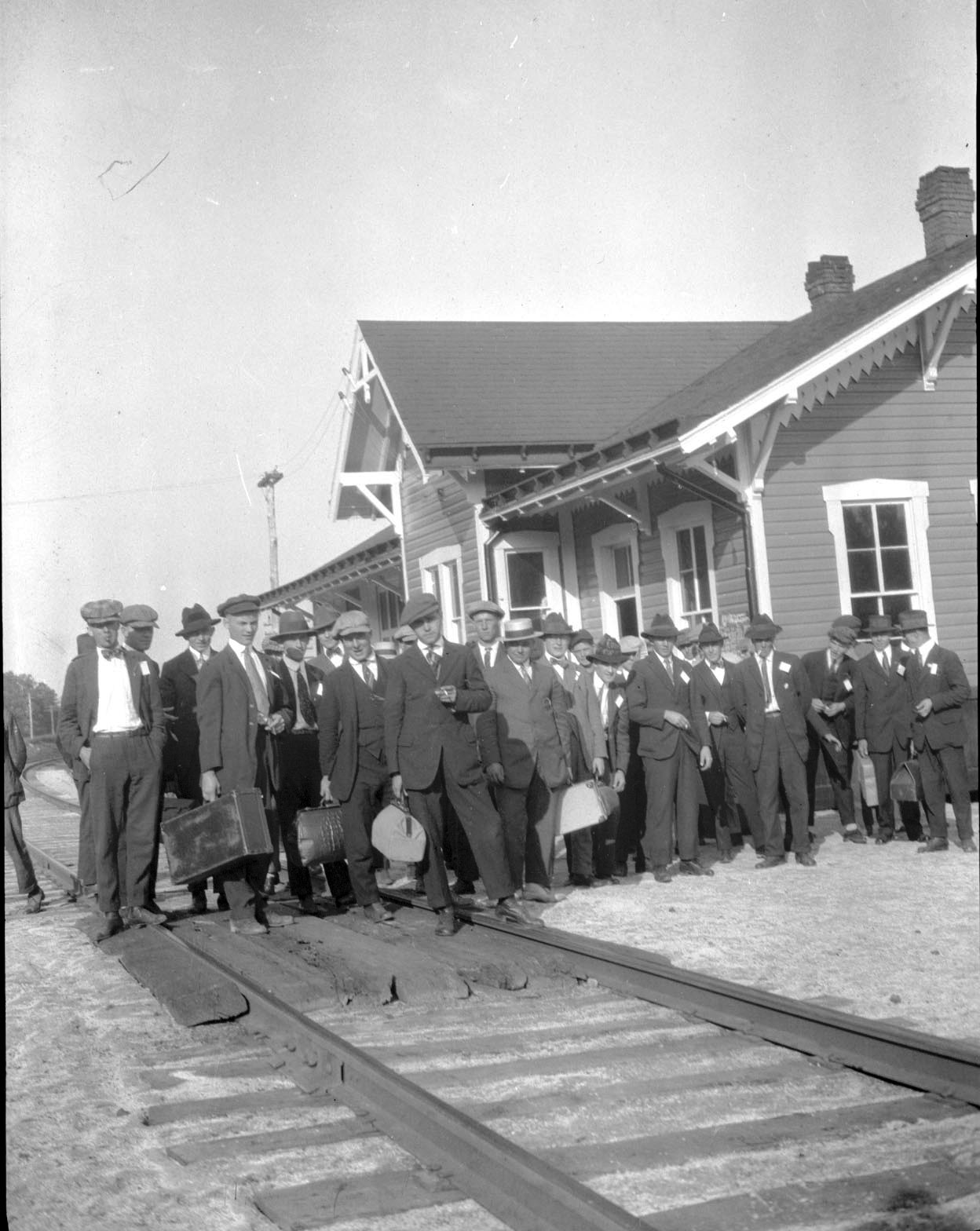 One hundred years ago, what was called the Great War at the time claimed the lives of 32 Fairfax County residents.
Fairfax County will honor these men—and all veterans—at a ceremony on Nov. 11 to commemorate the centennial of the end of World War I. The event, sponsored by the Fairfax County History Commission, will take place at 2 p.m. at the Historic 1799 Fairfax County Courthouse, 4000 Chain Bridge Road, Fairfax.
The ceremony includes members of the Fairfax County Board of Supervisors and other state and federal officials. A wreath will be laid at World War I memorial on the courthouse grounds to honor the men who died, and their names will be read aloud in remembrance. All veterans will also be recognized for their service, including recent Congressional Medal of Honor award recipient Ronald Schurer II, a former Army medic and Burke resident.
While the ceremony begins at 2 p.m., the Historic Records Center will open at 1:30 p.m. so the public can view historic documents related to the war, including a copy of the Muster Roll in the War with Germany.
The center possesses several historic documents because former Circuit Court Clerk F.W. Richardson also served as clerk to the county's local Selective Service board. For those who want to learn more about these historic records, the center published photos and an explanation of these wartime documents.
About 800 men from Fairfax County served in World War I, and 1,468 registered for the draft, according to records owned by the county.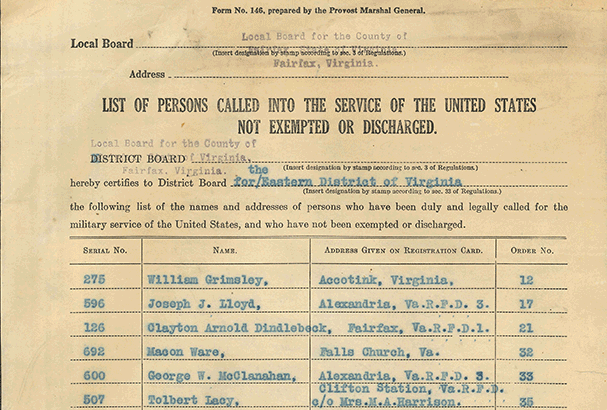 A memorial to the fallen stands on the courthouse grounds, and it was dedicated on July 21, 1926. The plaque includes the names of 30 of the war's casualties from the county, and it's inscription states: "A Tribute To The Men Of Fairfax County Who In The Spirit Of Loyalty Served Their Country 1917 – The World War – 1918 Died in the Service."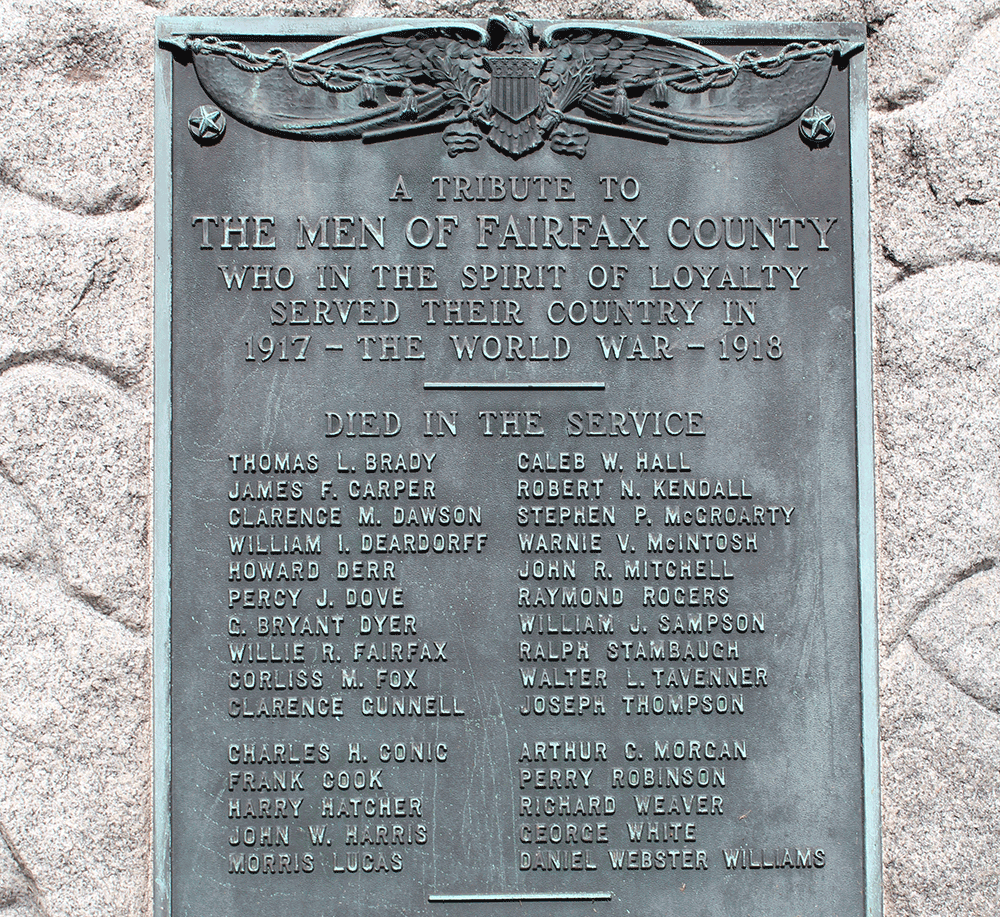 #  #  #