At its meeting on July 16, the Board of Supervisors appointed Jill Cooper to the position of Clerk to the Board of Supervisors, effective Sept. 3.
Cooper will continue to serve as director of the Department of Clerk Services (DCS), to which she was appointed in January. DCS consolidates the Planning Commission Office and the Office of the Clerk to the Board.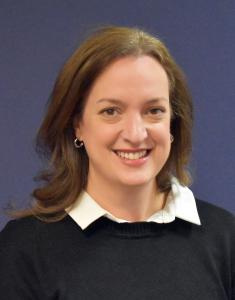 The Department of Clerk Services includes three distinct groups. One provides the direct support of Board of Supervisors' meetings and Board committee meetings. Another provides the direct support of Planning Commission meetings and committee meetings as the Planning Commission staff currently does. The last group focuses on the functions that are in common to both the Board of Supervisors and the Planning Commission, including posting of legal notices and advertisements for public hearings, maintaining the public meetings calendar, scheduling public hearings, issuing clerk's letters and more.
Cooper also serves as the executive director of the Fairfax County Planning Commission, a position she has held since 2013. Previously, she was as a senior assistant to the zoning administrator in the Zoning Administration Division of the Fairfax County Department of Planning and Zoning. During that time, she also managed the department's legislative review team to coordinate departmental review of pertinent proposed and adopted legislation.
Prior to her work with Fairfax County, Cooper was a land use planner for more than 10 years in the private sector and a senior associate in community outreach at the Urban Land Institute, where she worked with local communities to develop and implement smart growth policies and practices.
Cooper has a bachelor of science in anthropology from James Madison University and a master's in urban planning from the University of Virginia. She also completed a graduate certificate in local government management through Virginia Tech. Cooper is a member of the American Planning Association, the American Institute of Certified Planners, the International City/County Management Association and the Urban Land Institute, and she is a Virginia Certified Planning Commissioner.