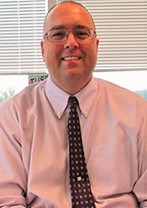 The Fairfax County Board of Supervisors today appointed Christopher Leonard as deputy county executive, effective Jan. 2, 2021. He replaces Tisha Deeghan, who retires on Feb. 1, 2021.
Leonard will be responsible for Fairfax County's Health, Housing and Human Services programs and will oversee the following agencies:
Since 2010, Leonard has served as director of the Department of Neighborhood and Community Services (NCS), which provides recreation, educational and developmental programs and services; facilitates community engagement to identify areas of need and enhance countywide capacity for serving those needs; and connects residents with county- and community-based resources and services.
"I'm honored and proud to receive this appointment. The county's Health, Housing and Human Services system has always played an integral role in the social and economic well-being of our residents, and especially now as we navigate the unprecedented challenge of this global pandemic," said Leonard. "I hope to build upon the incredible work that's been done by our leadership team and staff and further expand our great community partnerships, while continuing to focus on equity, opportunity and helping all of our residents to achieve their full potential."
Leonard has served Fairfax County for more than two decades. He began his career with the county as a budget analyst in 1999. In 2003 he was appointed deputy director of the former Department of Community and Recreation Services (CRS) and later appointed acting director. That agency merged with the Department of Systems Management for Human Services to create the Department of Neighborhood and Community Services, which Leonard has led since 2010. 
"The Health, Housing and Human Services system has made significant progress in our efforts to create communities of opportunity for all county residents," said Deeghan. "I am confident that the important work of making the HHS system responsive to a changing community and improving outcomes for individuals and families will continue under Chris's leadership."
Leonard earned a bachelor's in sports management and a master's in public administration, both from West Virginia University.
He will receive an annual salary of $214,000.