Tysons will get its first high-rise, continuing care facility following the Fairfax County Board of Supervisors' approval on June 25 for two senior living towers.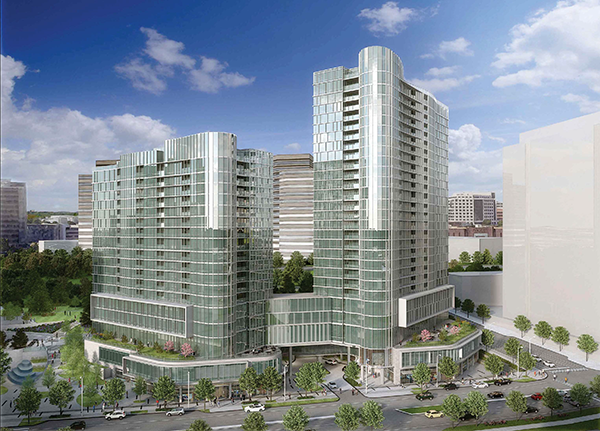 Called the Mather, the two towers—which will reach 19 and 27 stories—will offer medical care and services with independent living, assisted living, and memory support units and skilled nursing beds. It will be operated by nonprofit Mather LifeWays.
"It's new for us in Fairfax County," said Providence District Supervisor Linda Smith who represents the Tysons area. "We're used to Greenspring and that's the sort of horizontal spread of a senior living facility. What we have is an urban version, a vertical version where people don't have to walk miles of hallway to get places."
The high-rises will join CityLine's more than 2.6 million-square foot Arbor Row development near the McLean Metro Station. The towers will rise up on a four-acre site at the southeast corner of the Westbranch Drive and Westpark Drive intersection.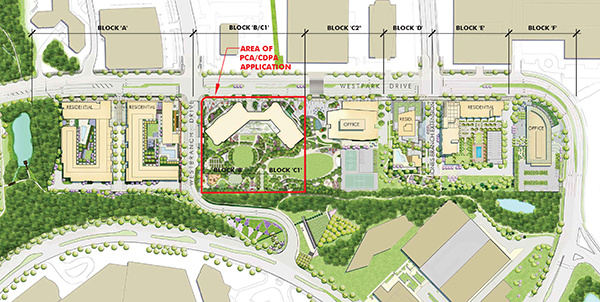 The plan calls for 300 age restricted units and 78 assisted living, memory support and skilled nursing beds, along with 13,286 square feet of retail and a community facility. The Mather will be open to people ages 62 or older.
The Mather also will offer 2,750-square-foot community facility for public use by people ages 50-plus. While the nonprofit build, equip and operate this community space, they will enter into an agreement with the county to collaboratively develop programming and activities. This community facility will operate Monday through Friday from 9 a.m. to 4 p.m.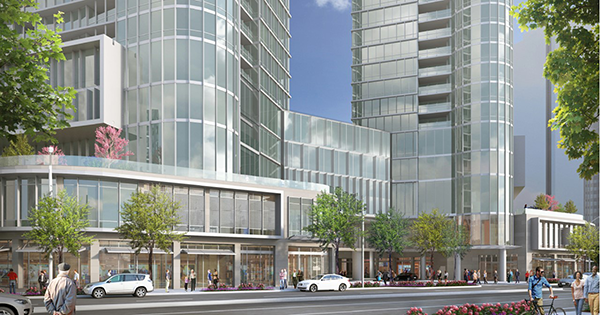 There are currently no continuing care facilities in Tysons, according to Mather Lifeways in its development application. The Mather also marks the first such facility since Fairfax County adopted its new zoning district for continuing care facilities last year.
"I'm pleased to see senior housing in Tysons," said Board of Supervisors Chairman Sharon Bulova. "I think that is an ingredient that has not been included in other developments, and I think it's great to have a new provider who will be at play in Fairfax County, providing senior housing."
#  #  #