Fairfax County is the largest jurisdiction in Virginia with 243 precincts countywide. It takes thousands of enthusiastic and trained election officers to help ensure that we have efficient and well-run elections. We need your help – please consider applying today!
Voter ID Requirements
You will need to show one acceptable photo identification card (photo ID) whenever you vote in person.
This is Virginia law for all voters.
Election Alerts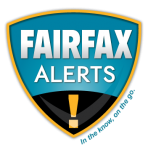 Get voting/election updates and news by text or email through Fairfax Alerts.