FOR IMMEDIATE RELEASE
June 1, 2018
#014_18                                                                                                                                                                                                                               
Due to the annual Celebrate Fairfax! festival, the Fairfax County Government Center Park and Ride facility and Route 699 express service to downtown D.C. will be temporarily relocated June 4-15, 2018, and the bus stops at the Government Center serving Fairfax Connector routes 605, 621 and 623 will be temporarily closed June 5-10, 2018.
Relocation of Government Center Park and Ride and Route 699 Service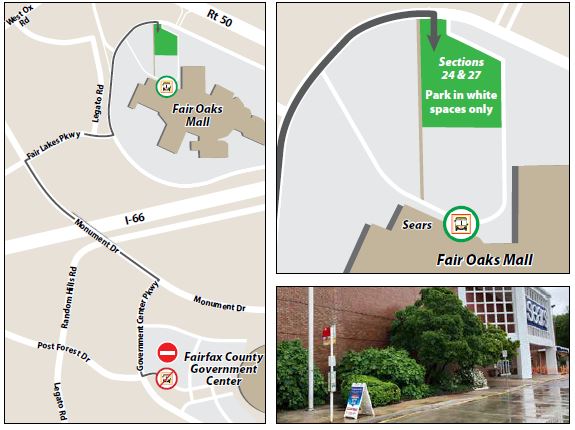 Route 699 and the Government Center Park & Ride will be temporarily relocated to Fair Oaks Mall
Bus stop is located near the entrance to Sears on the lower level
Parking will be available on the surface lot between sections 24 and 27
Park in the white spaces only (vehicles not parked in the designated area will be subject to towing at owner's expense)
Routes 605, 521, and 623 Not Serving the Government Center Stops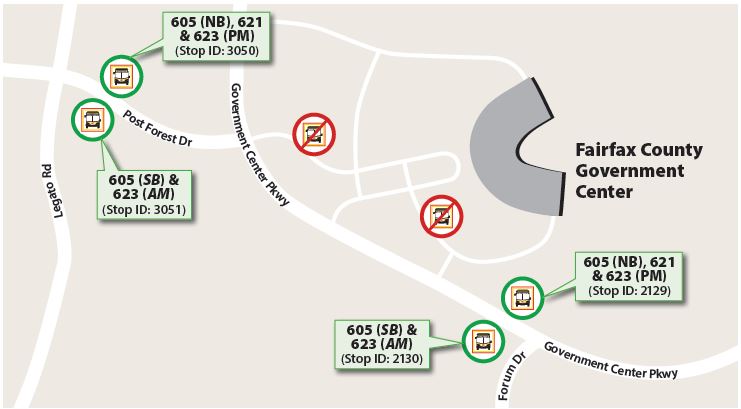 Fairfax Connector Routes 605, 621 and 623 will not serve the Government Center: 
Buses will bypass stops at the Government Center main building and park-and-ride.
Passengers should board and exit buses at stops along Government Center Parkway, west of Forum Drive or along Post Forest Drive between Government Center Parkway and Legato Road.
###