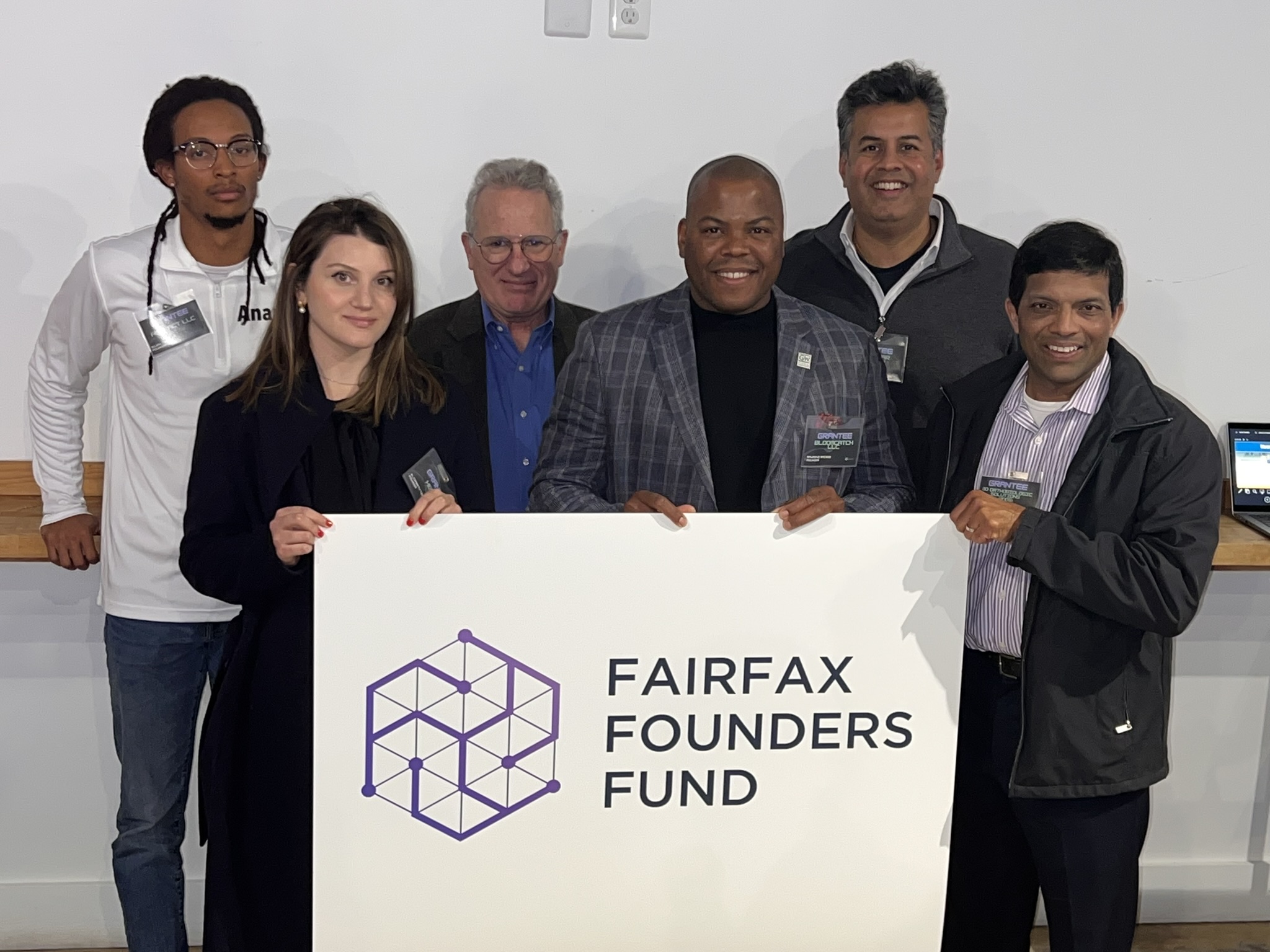 Fairfax County, VA – Fairfax County announced the winners of the first cohort of grant funding for the Fairfax Founders Fund. The five companies represent a group of visionary startups that exemplify local innovation and entrepreneurship. They were selected because of the potential of their innovative tech products and demonstrated business growth opportunities. The up to $50,000 in grant funding per business will provide a significant boost to their ventures, help them grow in Fairfax County, and showcase the region's dynamic and thriving startup ecosystem.

The Fairfax Founders Fund is a Fairfax County Department of Economic Initiatives program designed to support early-stage, high-growth startups. The program provides grants and technical assistance to product and technology-based companies on the path to seeking institutional investments or awards and expanded customers. The primary objectives of the fund are to stimulate economic development, connect startups with local resources and partnerships, and promote economic mobility by ensuring that early-stage capital is accessible to entrepreneurs from diverse backgrounds. The Fairfax Founders Fund plays a pivotal role in nurturing innovation and entrepreneurship in Fairfax County and the region at-large.

The grant recipients for the inaugural cohort are:
(More information on these companies can be found here.)
Fairfax Founders Fund is committed to fostering entrepreneurship and innovation in the Fairfax area by providing financial support and mentorship to startups. The grant recipients represent a diverse range of industries, demonstrating the potential for diversified economic growth in the region.
"We are delighted to recognize and support these exceptional startups in Fairfax County," said Rebecca Moudry, Director Fairfax County's Department of Economic Initiatives. "These grants will empower our local firms to advance their innovations, meet business goals, and drive economic growth and technological progress in our community."
Applications for the second cohort for the Fairfax Founders Fund will open in late fall, 2023. Exact dates will be posted on the Founders Fund website. 
For more information about Fairfax Founders Fund and the grant winners, please visit Fairfax County.gov and search "Founders Fund."
_______________________

The Fairfax County Department of Economic Initiatives (DEI) leads programs and initiatives to foster economic development and position Fairfax County to be an economically competitive and prosperous community for all. DEI delivers innovative solutions to cultivate a diverse and thriving local business base, facilitate development through public-private partnerships that address strategic priorities, and foster an entrepreneurial and innovative ecosystem within the County and the region, building on competitive economic strengths.
Contact Name
Wendy Lemieux
Contact Information
wendy.lemieux@fairfaxcounty,gov
703.424.1805