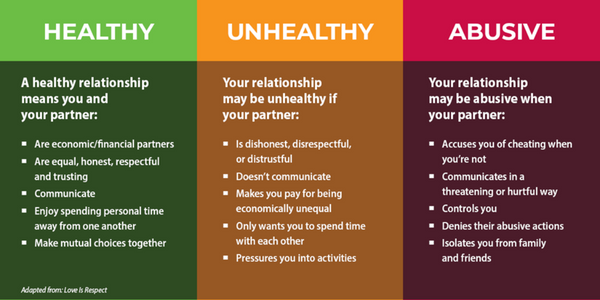 During National Teen Dating Violence Awareness Month in February (and every month), Fairfax County offers a number of educational tools to promote healthy relationships. Residents are encouraged to get involved in disrupting cycles of violence among teens. One in three teens will experience physical, sexual or emotional abuse from someone they are in a relationship with before they become adults. 
Young adults also should be encouraged to talk openly about respect, consent and boundaries within relationships.
County Resources
Have Questions or Need Help?
Domestic and Sexual Violence 24-Hour Hotline: 703-360-7273
Domestic Violence Action Center: 703-246-4573 
Domestic and Sexual Violence Services Main Office: 703-324-5730 
If the threat is immediate, call 911.