Tania M.L. Saylor, the first woman of color to serve as a Fairfax County Circuity Court Judge will be presented her official commission on Friday, May 6, at 4 p.m. in Courtroom 5J of the Fairfax County Courthouse.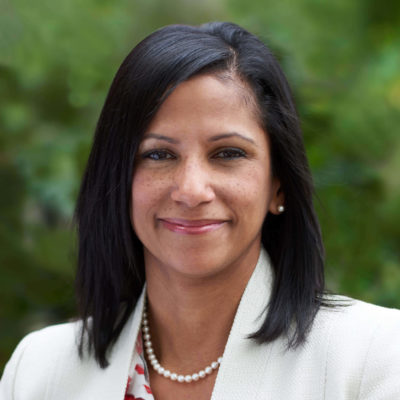 The public is invited to attend the investiture ceremony. 
At the ceremony, The Hon. J. Chapman "Chap" Petersen of the Virginia Senate will present Judge Saylor with her official commission and Judge Vernida R. Chaney of the Virginia Court of Appeals will ceremoniously administer her oath. Judge Saylor previously took her oath of office on June 28, 2021.
Prior to joining the Circuit Court in 2021, Judge Saylor served as a substitute judge for the General District Court and Juvenile & Domestic Relations District Court for five years. Judge Saylor practiced law for 18 years before taking the bench. In 2010, she co-founded the law offices of Peterson Saylor, PLC, where she focused her practice on trusts and estates litigation, business disputes and litigation, and contested guardianship matters.
Judge Saylor, a native of Rockville, Maryland, earned her bachelor of arts in economics from the University of Virginia and her juris doctor from The George Washington University School of Law.
For more information or reasonable ADA accommodations, contact Kim Callahan, Fairfax County Circuit Court, at 703-246-4166, TTY 711.
Media Contact: Crystal.Santos@FairfaxCounty.gov