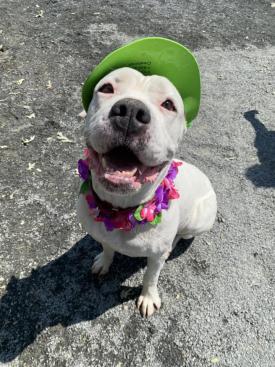 The Fairfax County Animal Shelter's The Heat is On! summer adoption event features reduced and waived adoption fees to help clear the kennels as HVAC maintenance begins.
Thursday through Sunday, June 22-25.
Fee-waived dog adoptions.
50% of adoption fees for cats and small animals.
The hot summer months are here and nearly every kennel at the Fairfax County Animal Shelter (FCAS) is full of dogs, cats, kittens and even a few small animals like rabbits. The shelter is especially full of dogs, with nearly 100 in its care. FCAS is preparing to undergo required HVAC system maintenance and is putting out an urgent plea for potential adopters to help clear the kennels.
Shelter Animals Count tracks data from shelters across the U.S., and what FCAS is experiencing is happening around the country. National trends show that adoption rates are not keeping pace with the number of dogs entering animal shelters.
"We are running out of space, especially for dogs, and we need the community's assistance in finding loving homes for these wonderful pets," says FCAS Director Reasa Currier. "We have animals of all species, sizes, and shapes, from bearded dragons to puppies, and our staff is ready to assist in finding the pet that will be the perfect match for every family."
To help bring attention to the high number of adoptable pets, especially dogs, the FCAS is hosting a four-day adoption event, Thursday, through Sunday, June 22-25. Adoption fees for all dogs will be waived, and fees for all other pets will be 50% off. Shelter volunteers have fun activities planned throughout the adoption event, including a demonstration of how to help dogs create painted canvas artwork and other enrichment ideas.
Cops and Kittens
To kick off the event, FCAS will partner with the Fairfax County Police Department for a "Cops and Kittens" promotional visit to Public Safety Headquarters on Wednesday, June 21. A dozen adoptable kittens will visit with FCPD staff for cuddles and kitten antics, highlighting the adorable kittens available for adoption. Media are invited to attend.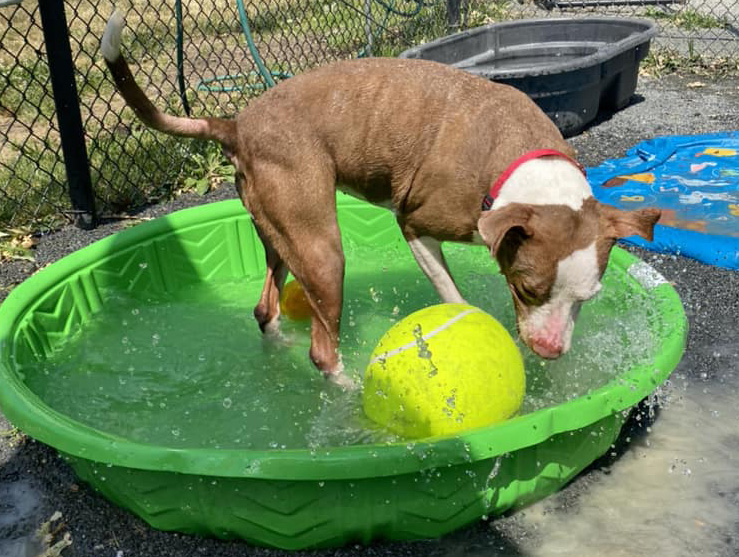 The Fairfax County Animal Shelter is located at 4500 West Ox Road, Fairfax VA. The shelter is open Tuesdays and Wednesdays from noon to 5 p.m.; Thursdays and Fridays from noon to 7 p.m.; Saturdays and Sundays from 11 a.m. to 5 p.m.; and closed Mondays. To view all available pets, visit the shelter online.
About the Fairfax County Animal Shelter:
FCAS  is the open-access municipal shelter for Fairfax County, and it accepts every pet regardless of age, health, or behavior. Last year, we accepted nearly 4,000 companion animals into our care and touched the lives of over 1,000 more through our wide range of community-based programs and services. At FCAS, no treatable, adoptable, or healthy animal is euthanized, and we have a consistent live release rate of over 90%. We are committed to providing the highest quality of care to the pets we tend to while also working to increase pet retention and increase access to pet services. FCAS also has excellent volunteer and foster programs, progressive sheltering policies, and robust community-based programs.