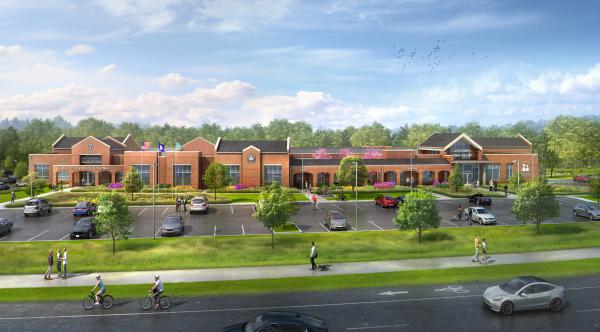 The Department of Animal Sheltering is preparing for the opening of the Fairfax County Animal Shelter (FCAS), Lorton Campus this fall. Stay tuned for a grand opening date announcement. 
The 23,000-square-foot facility, located at 8875 Lorton Road, will be the second county-operated shelter, joining the Michael R. Frey Animal Shelter on West Ox Road in Fairfax.
"This facility will allow us to substantially grow the geographic reach and impact of our work for the residents of Fairfax County," says FCAS Director Reasa Currier. "Not only will we be able to create even more families through adoption, but the second shelter will provide a hub for essential services including behavior and training support, veterinary medical care, pet supplies and other critical services that help keep pets with their families." 
The Lorton campus will have 44 double-sided dog kennels, 42 cat condos, 2 catios, and a state-of-the-art veterinary clinic. There will also be a 20,000-square-foot outdoor space for the animals.
For information about volunteering, fostering or programs, including at the Lorton campus, please visit the shelter website.
More information about the Lorton District Police Station and Fairfax County Animal Shelter – Lorton Campus project is available online.