For Immediate Release
September 1, 2023
In a significant stride towards enhancing family travel experiences, Fairfax Connector is delighted to announce an innovative update to its boarding policies. Effective immediately, adults boarding with a child in a stroller are no longer required to fold the stroller and hold the child in their lap. This family-friendly approach allows passengers to board Fairfax Connector buses with children comfortably secured in their strollers.
Fairfax Connector has seen a substantial increase in youth ridership since implementing free fares for children 12 and under with a paying adult in May 2023. Fairfax Connector's goal is to make it as convenient as possible for passengers to travel with their children on the bus system.
Please note open strollers are permitted in the ADA-accessible seating area of the bus only when space is available.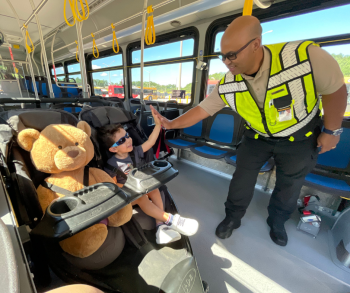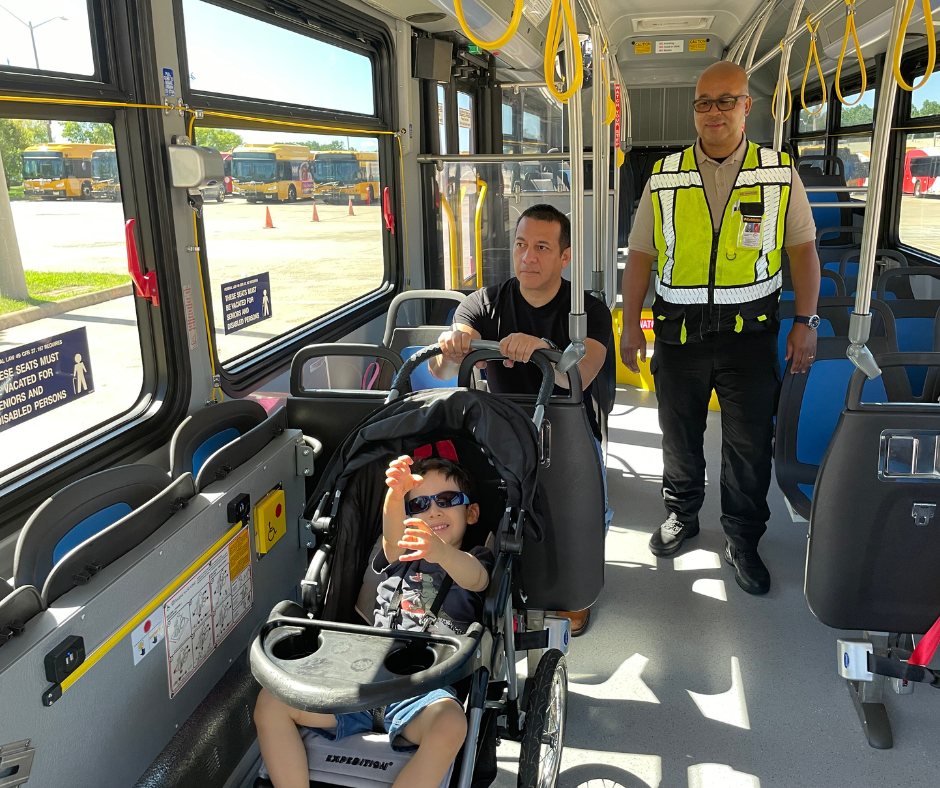 Children in Stroller Boarding & Riding Policies 
Upon request, a Fairfax Connector operator may deploy the wheelchair ramp to make the boarding process easier.
Child must remain secure in the stroller with all belts and harnesses, as equipped.
Stroller wheels must be locked until it's time to disembark. 
Parent and/or guardian must always hold on to the stroller.
The stroller cannot block the aisle or doorway. 
The maximum size for a stroller is 48" long by 30" wide, this includes joggers and double strollers. 
Priority Seating: 
Older adults, persons with disabilities and those using wheelchairs or motorized mobility aids take priority over strollers, except when that stroller is an accommodation for a child with a disability.
If the ADA accommodation area is not available, a parent and/or guardian must fold the stroller and sit with the child on their lap.
Please visit our Stroller Policy webpage for complete terms and conditions. 
Stay Connected with Fairfax Connector
To receive notifications for your bus route, sign up for BusTracker email or text alerts.
For more information about Connector service, email fairfaxconnector@fairfaxcounty.gov, or call 703-339-7200, TTY 711
Follow us on Twitter @ffxconnector or like us on Facebook.
Sign-up for alerts at www.fairfaxcounty.gov/alerts
Visit https://www.fairfaxcounty.gov/connector/news
Media Relations
Freddy Serrano, Head of Communications, e: Freddy.Serrano@fairfaxcounty.gov - p:703-324-7153