Boarding a Fairfax Connector bus with a child in a stroller? We're making the process more family-friendly and now allowing the child to stay securely strapped in the stroller for the entire trip!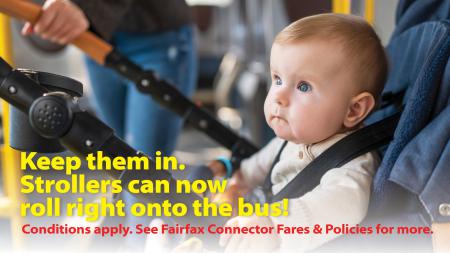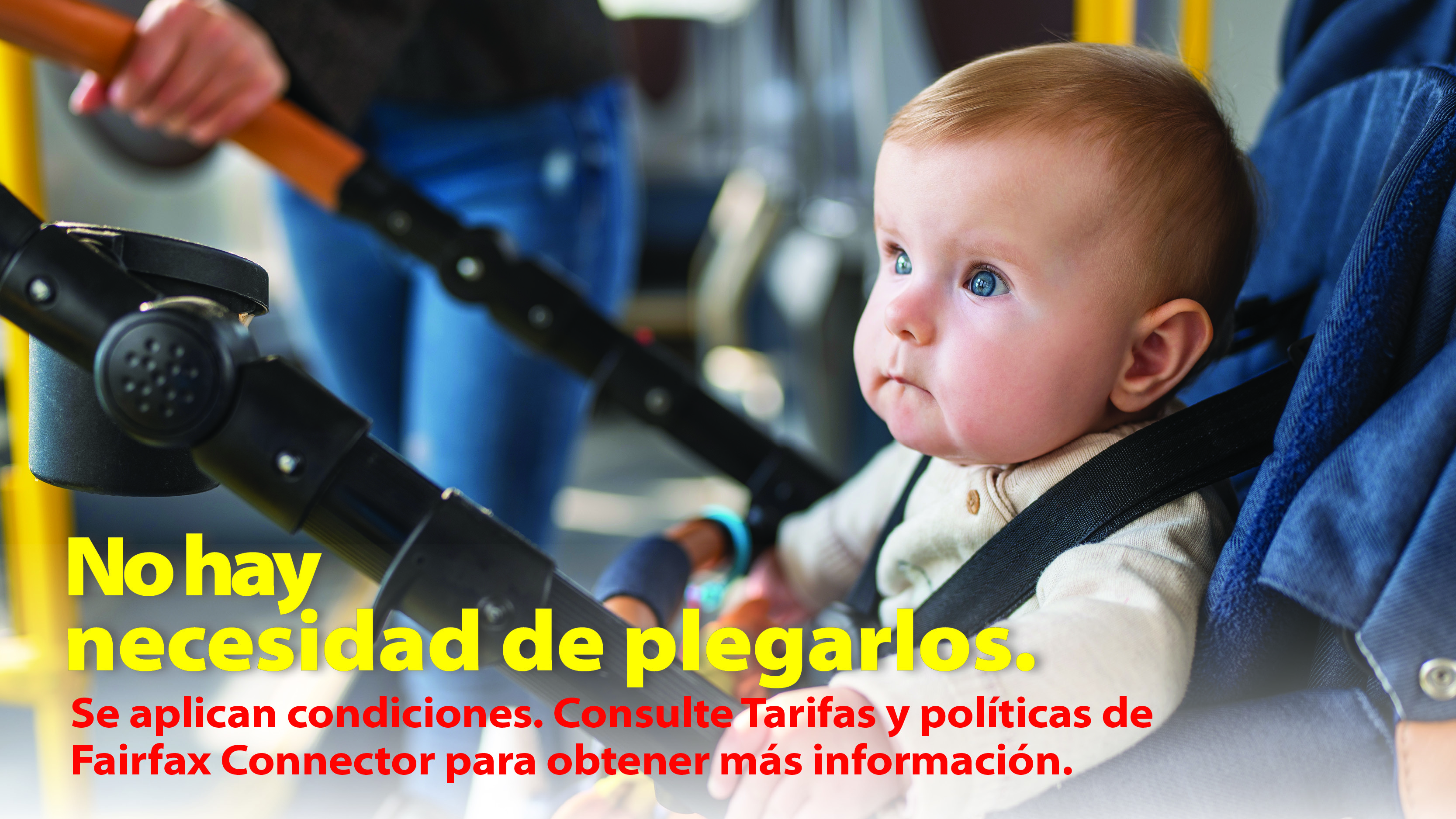 The following conditions apply:
Available only when ADA accessible seating is not in use.
Child remains secured in stroller while on the bus. 
Parent/guardian must always be holding on to the stroller.
Stroller wheels must be locked.
The maximum size for a stroller is 48" long by 30" wide, this includes joggers and double strollers. 
| | | |
| --- | --- | --- |
| Get Operator's Attention  | Operator Folds Seats  | Stroller Wheels Locked |
| | | |
| --- | --- | --- |
| Straps/Buckles Secured | Hands on Stroller | Double Strollers Fit Too! |