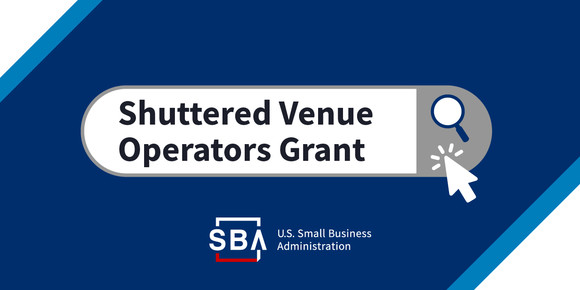 * this article was updated 4/26
After closing to deal with technical issues, the SBA Shuttered Venue Operators Grant program has reopened for application. The Shuttered Venue Operators Grant (SVOG) is a $15 billion grant assistance program to shuttered venues that will be administered by the SBA's Office of Disaster Assistance. The (SVOG) program was established through the Economic Aid to Hard-Hit Small Businesses, Nonprofits and Venues Act and amended by the American Rescue Plan Act to provide over $16 billion in economic relief to target industries.

The SVOG will be open to live venue operators, promoters, theatrical producers, live performing arts organizations, museums, zoos, aquariums and theaters. SVO Grants equal to 45% of their gross earned revenue, with the maximum amount available for a single grant award of $10 million. $2 billion is reserved for eligible applications with up to 50 full-time employees. 

Funds can be used for a wide variety of expenses, including payroll, rent, utility payments, scheduled mortgage and debt payments, personal protective equipment, independent contractor payments, administrative costs, state and local taxes and fees, and even insurance and capital expenditures.
The national Shuttered Venue Operators Grant informational webinar can be viewed here and a PDF overview.

Some tips from SBA:
Learn more: at SBA.gov.