Small Business Technical Assistance Program
Recruitment of Coaches and Consultants Now Closed
Program Overview 
As a continuation of its commitment to the business community, Fairfax County introduces THRIVE - a technical assistance program dedicated to small business growth. Through this program, approximately 600 businesses will have the opportunity to receive consulting services valued up to $10,000, supporting them to achieve their unique business goals and continue their post-pandemic recovery. By offering coaching and consulting services THRIVE aims to mitigate the negative COVID-19 economic impacts on our local small businesses. Fairfax County's Board of Supervisors authorized $7,000,000 of the American Rescue Plan Act (ARPA) to establish the THRIVE program. The Latino Economic Development Center (LEDC) will serve as the program grant administrator. 

THRIVE will roll out in two phases: 
The first phase of THRIVE  to solicit business Coaches, which will serve as applicant case managers, and Consultants, which will serve as technical advisors to THRIVE businesses ran from June 26 through August 4. Contractors will be notified in early fall 2023. 

Application (closed) | PDF of RFP | July Technical Webinar Recordings  | June 2023 Webinar Slides
 
Phase II of THRIVE, the application period for businesses to receive technical assistance services, will open in mid-fall 2023. More information on this can be found on our business pages and will be released later this summer. To be among the first to be notified, sign up for our llstserv.
 
We are seeking up to 10 dedicated organizations that share our vision to engage diverse business owners and create awareness about the THRIVE Technical Assistance grant program opportunity.   Interested Fairfax County based organizations that have capacity and demonstrated experience to reach targeted THRIVE small business applicants should respond to the open THRIVE Outreach RFP by October 2, 2023.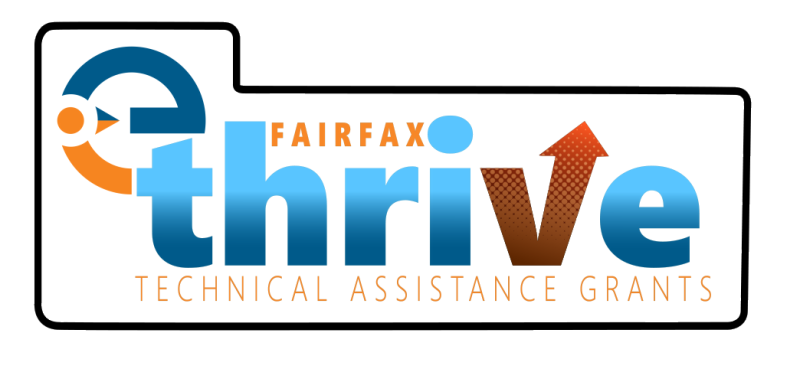 Questions? Email our Grant Administrator