Fairfax County's Sustainability Initiatives documents the county's efforts to promote sustainability, environmental stewardship and protect the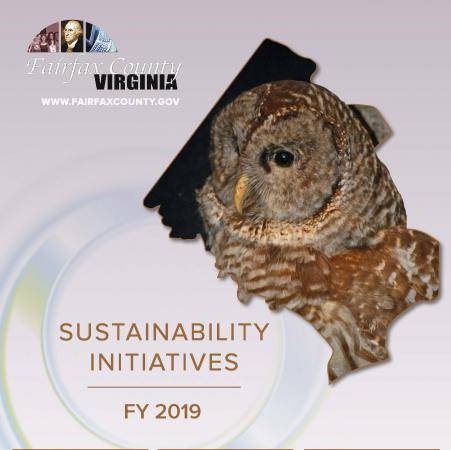 environment.
This new report consolidates information into a single, go-to resource, a first for Fairfax County. It gives an overview of the county's many environmental sustainability and stewardship projects and programs.
These projects and programs support Fairfax County's energy and environment goals laid out in the Board of Supervisors' Environmental Vision, Energy Policy and Comprehensive Plan. This overarching program consists of a funding process and an energy plan with goals and actions that is currently a work in progress.
Fairfax County believes that environmental sustainability and stewardship are not merely "add-ons," or afterthoughts, but rather are essential and fundamental responsibilities. Environmental quality is essential for everyone living and working in Fairfax County.
The report covers sustainability initiatives in the following sections:
Fairfax County Government Overview
Regulatory, Policy and Strategic Framework
Promoting a Sustainable Community
Promoting  Sustainable County Operations
Environmental Improvement Program
Awards and Recognitions