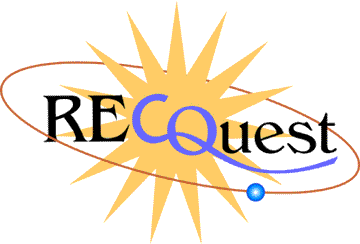 When Fairfax County Public Schools are closed for the spring, summer and winter breaks, RECQuest offers an engaging, healthy and affordable recreation program for children to learn, play and serve. Activities include team sports, games, arts and crafts, STEM (Science, Technology, Engineering and Mathematics) programming, service projects, cultural field trips and much more! Free nutritious lunches and snacks are served.
RECQuest Dates & Registration
RECQuest will not be held for summer 2022. NCS is offering summer programming for youth and teens through Camp Fairfax and Teens in Action.
RECQuest Eligibility, Fees & Scholarship Opportunities
RECQuest Eligibility:

Fall and Winter Sessions: First through sixth graders
Summer Session: Rising first graders through rising sixth graders.

Fees are based on a sliding scale based on household income as listed in the registration packet for each specific RECQuest session. Mastercard, Visa, cash, check or money orders are accepted for payment. Some field trips and activities may require additional fees. Please contact your RECQuest location for details.
Scholarship Opportunities are available - eligibility requirements apply. Please contact a participating location near you for details.
 
RECQuest Locations
Bailey's Community Center
 5920 Summers Lane, Falls Church, VA 22041
 Phone: 703-931-7027, TTY 711
David R. Pinn Community Center
 10225 Zion Drive, Fairfax, VA 22030
 Phone: 703-250-9181, TTY 711
Gum Springs Community Center
 8100 Fordson Road, Alexandria, VA 22306
 Phone: 703-360-6088, TTY 711
Huntington Community Center
 5751 Liberty Drive, Alexandria, VA 22303
 Phone: 703-960-1917, TTY 711
James Lee Community Center
 2855 Annandale Road, Falls Church, VA 22042
 Phone: 703-534-3387, TTY 711
Mott Community Center
 12111 Braddock Road, Fairfax, VA 22030
 Phone: 703-278-8605, TTY 711
Cathy Hudgins Community Center at Southgate
 12125 Pinecrest Road, Reston, VA 20191
 Phone: 703-860-0676, TTY 711
Willston Multicultural Center
 6131 Willston Drive, Falls Church, VA 22044
 Phone: 703-536-8943, TTY 711