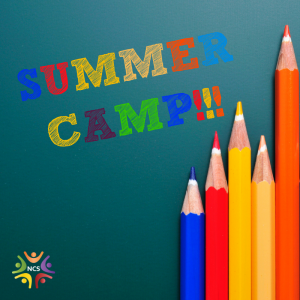 It is that wonderful time of year again – camp time!  Neighborhood and Community Services' (NCS) Camp Fairfax and Teens in Action programs begin June 14.  Working at summer camp is a great choice for your career and community. On top of all the fun that you will have leading campers in-person and online in exciting activities, you will also play an important role in shaping and enriching the lives of youth and teens. During summer camp, campers learn important life lessons about community service, teamwork and explore new recreational activities ranging from STEAM, Health & Wellness, sports, theater, dance, arts, crafts and more.  As a leader and a mentor, you can be a bright spot in someone else's day!
Register to Attend an Open Hire Event
Click the link below to register for one of five open hire sessions where you will be interviewed virtually for an Activity Facilitator position located at one of the community centers. After completing the brief online questionnaire, you will be contacted and provided with an interview time slot. Please be prepared to send a copy of your resume to the hiring manager after your interview is confirmed.
All sessions will include a job preview presentation and interviews.  Download a flyer with more information.
If you are unable to attend our Virtual Open Hire events, we invite you to apply for consideration using the instructions located here.  Select "Positions for Summer Camp for Youth and Teens - ELT-NCS-21005."