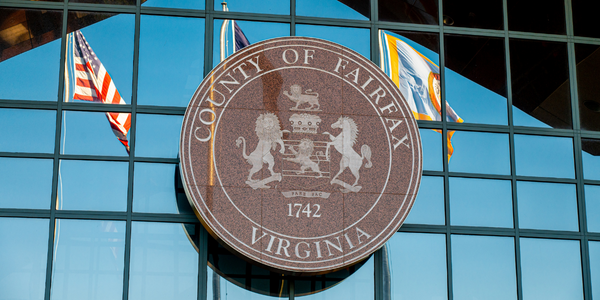 The local emergency declaration that has been in place since March 2020 for COVID-19 will end on March 1. The Board of Supervisors approved the action at its meeting today.
The declaration officially activated the county's Emergency Operations Plan and authorized the furnishing of aid and assistance to mitigate the effects of COVID-19.
"The Declaration of Local Emergency has been an extremely valuable tool for us throughout the pandemic. It gave us greater flexibility and authority to purchase supplies, find resources, move to virtual operations and meetings, support the business community, and protect the health and safety of our community," says County Executive Bryan J. Hill. "I commend our employees who have done an impressive job of reinventing how we deliver services to Fairfax County residents. The declaration is no longer needed at this juncture due to many factors." 
Impacts of Ending the Declaration
COVID-19 Response
There will be no direct impact on the county's operational response or approach to COVID-19. The Health Department will continue to share important updates and resources concerning COVID-19 on its webpage and social media channels. Vaccination clinics managed by Fairfax County ended operations in December, and vaccines continue to be widely available throughout our community and at Health Department District Offices by appointment. Residents who are unable to access vaccines or boosters may call the Health Department Call Center at 703-267-3511 for assistance. More information is available online.
Outdoor Dining and Exercise Facilities
During the pandemic, the county approved emergency rules to allow restaurants and exercise facilities to operate outside in parking lots. These businesses will be able to keep their outside operations for 12 more months until March 1, 2024. After that date, businesses will need additional county approvals. 
Non-Congregate Sheltering
Our Office to Prevent and End Homelessness is utilizing its existing shelter network. These sites will not be impacted by the termination of the declaration. 
Public Meetings
Residents are encouraged to continue engaging with Fairfax County by attending public meetings. The public meetings calendar is available online.