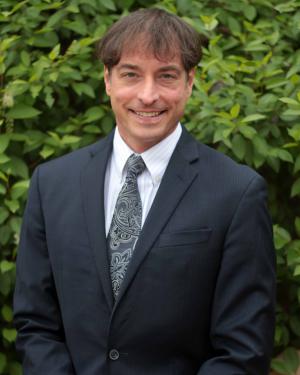 Christopher S. Herrington will begin his appointment as director of the Department of Public Works and Environmental Services (DPWES), effective Monday, July 12. He succeeds Randy Bartlett, who retired last month. 
Herrington has over 25 years of local government experience with the City of Austin, Texas. He served as the assistant director for the Watershed Protection Department and as Austin's senior environmental policy officer, advising public officials, city departments and the public on a wide variety of development projects. He also served as staff liaison to the Environmental Committee.   
Herrington began his career as an intern with the City of Austin and advanced through several roles with the Watershed Protection Department before being promoted to assistant director. Austin's Watershed Protection Department is a municipal stormwater management utility that focuses on reducing flood risk, restoring degraded stream systems, and protecting water quality throughout the city. While serving as Austin's senior environmental policy officer, Herrington worked to ensure that the protection of Austin's natural resources and residents received the highest priority in all public and private development. 
"I'm so excited to join the Fairfax County team. It wasn't an easy decision for us to leave Austin and move halfway across the country, or for me to leave my City of Austin family after 25 years of service," said Herrington. "But at our first visit we knew we'd found our new home. My professional life has been dedicated to delivering high quality public service and I'm honored to now serve the people of Fairfax."
Herrington's experience includes urban development, strategic planning, capital project delivery, integrated water resource planning, watershed restoration, urban forest management, land conservation, wastewater management, community climate plan implementation and intergovernmental relations. He has also been involved in major projects including regional land conservation planning, the design of a flood diversion tunnel in downtown Austin, permitting the new Tesla Gigafactory and revising wastewater permitting regulations for the State of Texas.  He has a dual background in ecology and engineering and has authored numerous publications on water quality and the environment.
DPWES builds and maintains safe, reliable infrastructure that improves public health and provides a high quality of life for residents. The department's four business areas are: Solid Waste Management, Capital Facilities, Wastewater Management and Stormwater Management. These divisions work together to create and preserve sustainable communities.
Herrington has a Bachelor of Science in Biology and a Master of Science in Civil Engineering, both from the University of Texas at Austin. He will receive an annual salary of $180,000.