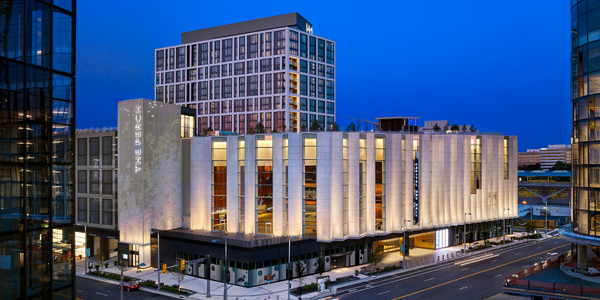 The Tysons Tracker has been updated with new land use and development data from August 2021 through July 2022. The interactive online platform was launched last year to better showcase the monitoring data included in past Tysons Annual Reports. The Tysons Tracker provides users with a wide range of information about land use changes, transportation improvements, environmental stewardship, public facilities, parks, development activity, and implementation efforts in Tysons from August 2021 through July 2022.
What's New?
Tysons' development activity and major accomplishments of the past year include:
Approval of two major zonings
Delivery of five buildings
Delivery of one public facility
Delivery of four permanent park spaces
Implementation progress on the Grid of Streets
Review of the Silver Line Metro Rail ridership and other modes of transportation
Background
The Comprehensive Plan for Tysons, adopted by the Board of Supervisors in 2010, is closely monitored by county staff to document the progress of the plan's implementation. The annual report showcases each year's changes and improvements while monitoring the progress on development levels, land use mix, transportation improvements, parks and athletic field commitments, and commitments for other public facilities.
The goal of the Comprehensive Plan for Tysons is to create a walkable, sustainable urban center serving a potential population of 100,000 residents and 200,000 employees by the year 2050. Development levels in Tysons are generally keeping pace with Comprehensive Plan goals, as illustrated in the Tysons Tracker. Updates to the tracker are made by county staff on an annual basis.
Questions about the Tysons Tracker or the Comprehensive Plan can be sent to tysons@fairfaxcounty.gov.