News Highlights
Board of Supervisors and School Board adopt a social and racial equity policy that commits the county and schools to consider equity when making decisions or developing or delivering programs or services.
Equity benefits everyone, and it boosts economic growth for families, businesses and our economy.
As recognized in our strategic Economic Success Plan, equity is a driver for the county's future economic growth.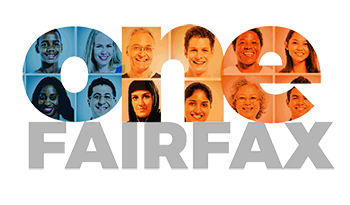 This week, the Fairfax County Board of Supervisors and School Board adopted a joint social and racial equity policy called One Fairfax.The School Board adopted the One Fairfax policy at its meeting on Nov. 20. The Board of Supervisors adopted One Fairfax at its meeting on Nov. 21.
This joint policy commits both boards to consider equity in decision-making and in the development and delivery of future policies, programs and services. One Fairfax offers a framework—or "lens"— for the county and schools to look intentionally, comprehensively and systemically at barriers that may be creating gaps in opportunity.
"Fairness is our shared value as Americans, and every child should have an equitable chance to succeed if they work hard,"said Fairfax County Board of Supervisors Chairman Sharon Bulova. "Not only does One Fairfax recognize that our commitment to equity is the right thing to do—but it also recognizes that equity is an economic imperative to help every resident thrive."
"The foundation for a successful community is a school system where all students have access to an excellent education—no matter where they live, where they come from or what challenges they may face each day," said Fairfax County School Board Chair Janie Strauss. "The One Fairfax resolution and policy renew our promise to focus on each child by name and by need and to continue to develop a workforce that reflects the growing diversity of our student population.
Equity generates better economic outcomes—greater economic security for families, increased revenue for businesses and an even stronger local economy, says a growing body of economic research. Cities and counties with greater social and racial inclusion have stronger and longer periods of economic growth, and they have faster per capita income growth.
Although Fairfax County has achieved an exceptionally strong local economy and high quality of life, as its population has grown and diversified over the last 25 years, inequities in income and opportunity have also increased. These inequities carry a high price tag, according to a study by the nonprofit research and action institute Policy Link and the Program for Environmental and Regional Equity at the University of Southern California. The study found that Fairfax County's gross domestic product would have been $26.2 billion higher in 2012 if its racial gaps were closed.
The One Fairfax policy identifies 17 areas of focus to promote equity including community and economic development, housing, education, environment, and transportation. It also creates shared definitions, along with a process to implement the policy.
Policy development work began in July 2016 when both board adopted a joint resolution to form the policy. The One Fairfax policy was developed through intensive collaboration between schools and county officials that included conferring with national experts and examining best practice models. Senior leadership and staff were provided equity-focused training to increase their shared knowledge and to better understand the role of equity in government and education.
The county and schools look to further engaging with the community to identify equity goals and opportunities for working together to foster equity. "Leadership Fairfax is eager to work with the county, schools and community to identify actions that address these inequities,"said Karen Cleveland, president and CEO. "We signed on as a co-sponsor of the Equitable Growth Profile because we immediately recognized the potentially devastating impact on our community without action and the compelling economic opportunities when everyone is given the chance to succeed."
Recognizing that equity drives growth, Fairfax County's Strategic Plan to Facilitate Economic Success pointed out, "No community has a preordained right to prosperity. Prosperity can only be achieved and sustained when a community's citizens, businesses, and government work in concert for everyone's benefit."
For more information, visit the county's One Fairfax webpage of the school's One Fairfax webpage.
###