When Fairfax County first wrote its zoning rules for restaurants 36 years ago, fast casual eateries like Panera, Elevation Burger or Pei Wei didn't exist.
On Tuesday, the Board of Supervisors took action to modernize its zoning definitions for restaurants.
The changes are important because the outdated regulations created challenges for many restaurants that are a growing segment of, and vital to, the county's retail economy. Fast casual restaurants, for example, have had sales growth that topped 12 and 13 percent nationwide in the last two years, according to Technomic, a research firm that tracks the restaurant industry.
The update simplifies and clarifies the definitions for restaurants and where they can locate, making them more flexible and adaptable to any future changes in the industry.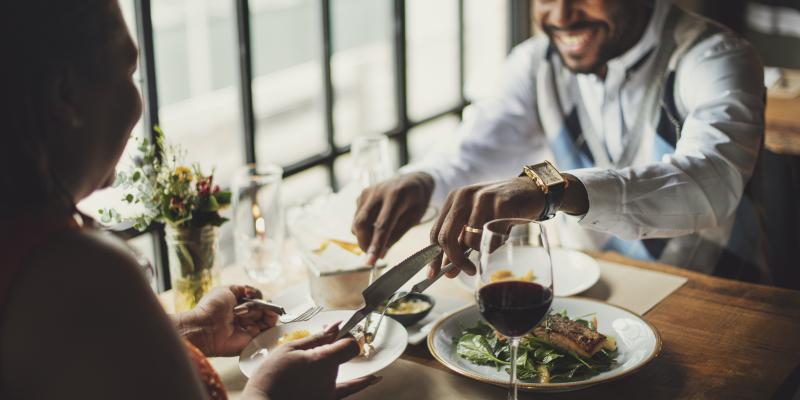 Until now, the county defined restaurants based on how they operate, using these characteristics to distinguish between traditional sit-down and fast food restaurants. The classifications considered whether employees bring food is to a customer's table, individual menus are given out or whether disposable plates and silverware are used. Fast casual restaurants have blurred these distinctions, and some traditional sit down restaurants and fast food restaurants are changing their models consistent with this trend.
As a result, the county streamlined and simplified its zoning definitions into three categories: one for restaurants, one for restaurants with drive-through service and one for carryout restaurants.
The zoning changes also removed some of the use limitations. For example, the previous rules restricted the size or number of restaurants allowed in a shopping center based on their square footage, percentage of the building or the number of other uses. These limitations presented an unnecessary obstacle to filling vacant retail space in shopping centers at a time when many other retailers are closing their brick-and-mortar stores.
The new rules also ended the restrictions on where restaurants and carryouts could locate in office districts. The previous rules limited restaurants to office buildings with a minimum of 90,000 or 100,000 square feet depending on the zoning district. By removing this building size restriction, this could help smaller office buildings revitalize and offer existing tenants in those buildings new customer opportunities.
The changes also allow for restaurants to add limited outdoor seating without requiring additional parking like some neighboring jurisdictions. Outdoor seating is important because it helps to contribute a location's vibrancy, character and sense of place.
To craft it's new zoning rule for restaurants, county staff and officials sought public input from residents and industry representatives.
The update makes up part of the county's overall project to modernize its zoning ordinance, known as zMod. Officials are working to update specific, key zoning provisions, like the recent changes to allow greater flexibility to make minor modifications to approved rezonings, and the county just launched its effort to make the ordinance more user-friendly.
Residents are encouraged to attend a Jan. 24 community meeting to learn more about the zMod project, as well as take an online survey that will be available through Feb. 14.
For more information, contact the Fairfax County Zoning Administration Division at 703-324-1314, TTY 711.