News Highlights
To grow and diversify the economy, the Board of Supervisors allocated $500,000 in matching grant funding for agriculture and agrotourism businesses that qualify for a state grant to expand their facilities or add jobs in Fairfax County.
Fairfax County has the fifth most agriculture jobs in the state, and the industry generates $780 million dollars in total economic impact in the county.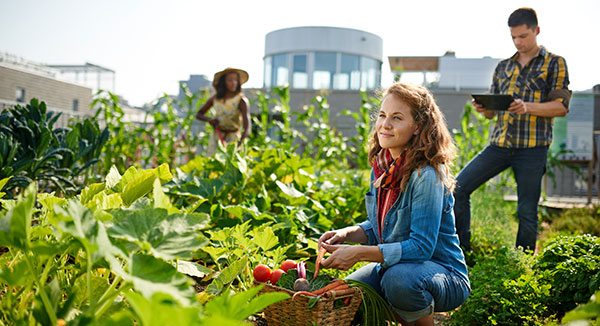 Tech companies are usually the focus when it comes to expanding the new economy. Fairfax County, however, is going back to the earth.
County leaders agreed on Tuesday to allocate $500,000 in seed money towards agriculture and agrotourism. The Board of Supervisors acted to set aside the economic development funds to help these businesses that want to expand their facilities or add new jobs.
The move was led by Board of Supervisors Chairman Sharon Bulova.
Agriculture is a key industry that can help the county add new jobs and companies, Bulova said. While technology firms make up 25 percent of jobs in the county, many may not know that agriculture is a major employer in the county.
A new state-sponsored study finds that Fairfax County ranks fifth in Virginia in the number of people employed in agriculture jobs, and the industry generates $780 million dollars in total economic impact in the county.
There are 6,201 agriculture jobs in the Fairfax County, according to the University of Virginia's research. In comparison, this total only trails slightly behind Loudoun County's 6,701 jobs, the third most in the state.  
This study also finds that agriculture is a growing industry. At $91 billion, agriculture and forestry's economic impact have increased 30 percent statewide since 2013, and employment has grown by seven percent.
In separate study this year, Virginia Tech states that agrotourism alone contributed $754 million to the county's economy.
In recognition of this industry's importance, board members directed that agriculture be added to the county's strategic plan to expand and diversify the economy. Fairfax also will seek a $25,000 state grant to help its effort to create new policies to expand urban farming and agrotourism.
This follows other ongoing efforts to encourage this economic activity. The county is already working on new zoning rules for agrotourism. It is also encouraging vertical farming, or indoor farming, in vacant commercial buildings as part of the plan to reposition or reuse them.
The county's seed money will leverage a state matching grant program called the Governor's Agriculture and Forestry Industries Development Fund.
Under the state's program, local governments may apply for a matching grant on behalf of businesses. To qualify, localities must also contribute money, along with the company. Fairfax County will require businesses to make a three-to-one match for any dollars the county pledges.
Last year, the county established a special fund for economic development, and it appropriated $5 million to kick start the Economic Opportunity Reserve Fund. The $500,000 allocated for matching grants will come out of this fund, and the Board of Supervisors must approve any spent.
The economic reserve was created to invest one-time, seed money into projects that will provide direct economic benefits to the county. This makes it different from traditional economic incentives that some governments offer to companies or developers. Qualified projects must be for capital development, property acquisition, or programming support for economic development activities identified in the Economic Success plan.
This economic plan also calls for attracting tech startups and entrepreneurs, especially in data analytics, cyber security, translational medicine, and other emerging technologies; creating innovation hubs and stimulating R&D activity in the county.
For more information on the matching funds for agriculture or agrotourism, contact Scott Sizer, Office of the County Executive, 703-324-2581, 711.
#  #  #