NEWS HIGHLIGHTS
Attend the June 18 forum at 6:30 p.m. for a presentation and discussion with a national expert on artisan manufacturing and county staff.
County is conducting a study to identify the best location for craft manufacturers, along with considering land use and zoning changes to encourage more of these small businesses.
When it comes to manufacturing, what's old is new again. Small, handmade or craft manufacturing is making a comeback, and Fairfax County wants to encourage more of these businesses to open shop.
The county is looking at how to support the growth of artisan manufacturing, also known as small-scale production. Officials are studying possible locations in Fairfax to allow these small, craft businesses to operate, along with considering supporting land use and zoning changes.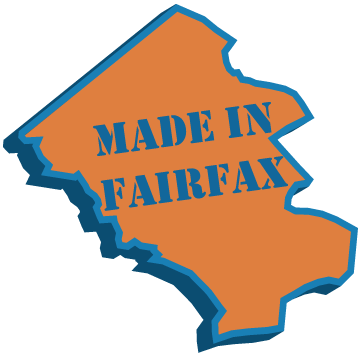 To kick off its efforts, the county is holding a forum, "Made in Fairfax," on Monday, June 18, 2018, at 6:30 p.m. at the Fairfax County Government Center, 12000 Government Center Parkway, in conference rooms 9/10.
Residents, artisan manufacturers and real estate professionals are invited to attend. The event will feature a presentation and discussion with the county's consultant, national expert Ilana Preuss with Recast City.
Furniture, custom jewelry, textiles, baking, coffee roasting and 3D printing — this is the kind of small-scale manufacturing that's increasingly popular. These small-batch makers can help revitalize neighborhoods, fill empty buildings and create new jobs.
"We're looking at those types of businesses that are cleaner, quieter and more community friendly, and therefore would be good neighbors in mixed use areas," said Doug Loescher, program manager with Fairfax County's Office of Community Revitalization.
The county is turning towards artisan manufacturing as a way to fill vacant commercial space no longer viable for traditional retail, while enlivening older commercial areas with new activities and local enterprise.
"This effort is an outgrowth of the need to repurpose vacant offices and other properties into other uses," Loescher said. "While Fairfax County has a very low retail vacancy rate, we know that the national trend points to long-term changes."
Because the county is considering permitting artisan manufacturers to both make and sell their products from the same space, they can also function as retailers. This dual role makes the businesses a good fit for mixed-use areas.
"We recognize the potential for small-scale production businesses to enhance the character and identity of commercial centers and to create a more vibrant atmosphere with more choices for shoppers," said Loescher.
County leaders also see artisan manufacturing as a way to grow and diversify the economy. While many equate manufacturing with large factories, 42 percent of manufacturers employ four people or less, according to the U.S. Census Bureau. In general, small businesses are responsible for two out of three net new jobs created.
In Fairfax County, there are approximately 125 small-scale producers, ranging from 3D printing to precision parts to organic juice making. This finding comes from an initial inventory taken as a first step in the county's project.
As a follow on to this census, in-depth interviews will be conducted with about 30 of these manufacturers.
"We're interested in learning why these businesses have chosen to be in Fairfax County, what are some of the challenges they face and what are their plans to expand or develop," said Loescher. "And, finally, what their interest would be in locating in mixed-use commercial areas where they can have a space where they can both make products and sell them to the public."
As part of the project, the county also will engage real estate developers to create a dialogue with manufacturers.
Fairfax revitalization staff anticipate producing a final report this fall that will outline strategies and recommendations for implementation. They hope to test their findings with a pilot project in one or more locations in the county.
For more information or reasonable ADA accommodations, contact Doug Loescher with the Fairfax County Office of Community Revitalization at 703-324-9305, TTY 711.
# # #