The Fairfax County Board of Supervisors approved a change to the county's land use plan to more easily allow empty office buildings in suburban neighborhoods to be converted into other uses.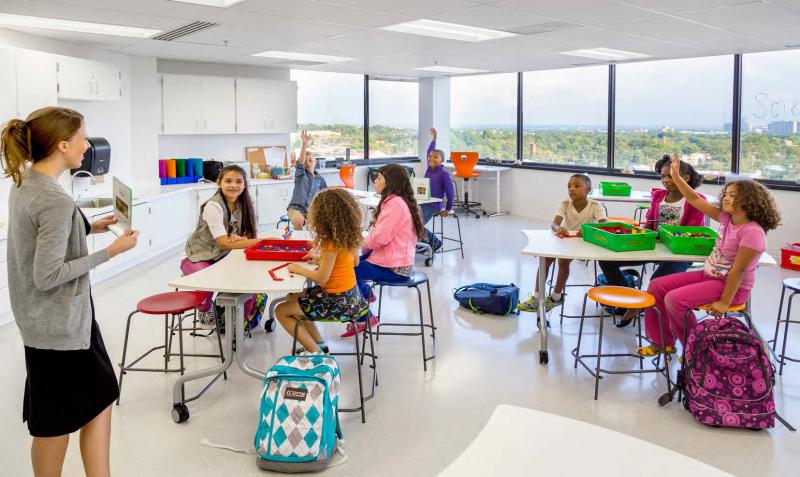 While suburban offices only make up 3.3 percent of the county's vacant office space, this change could help these buildings find new life as apartments, live-work units, shops, hotels, schools, libraries, makerspaces and other light industrial or commercial uses.
The board passed the policy update to the Comprehensive Plan at their May 1, 2018, meeting. The action follows a similar change approved last December for empty offices in areas planned for mixed-use or industrial areas.
Policy Makes Office Conversion Easier and Faster
Offices in suburban neighborhoods may now be turned into other uses without a site-specific change to the Comprehensive Plan if certain conditions are met. For example, these new uses must be compatible with surrounding development, offer more ways for pedestrians to access the building and consider impacts to schools and parks if new residences are considered.
Most buildings proposed to be repurposed will need rezoning approval by the Board of Supervisors. This process incorporates opportunities for community input, including public hearings. County officials also retain the right to initiate a site-specific land use change to the plan for a reuse project.
Fairfax's Suburban Office Vacancy Rate
While the county confronts 18 million square in office vacancies, most of this underused space can be found in the areas near Metro stations or other mixed use areas. Empty offices in suburban areas account for 607,000 square feet of this total.
Looking at the data, the county's planners found that 80 percent of suburban offices were fully occupied or had 10 percent or less vacancy. Only 25 offices accounted for almost 50 percent of the total vacant square footage.
Office Conversion Boom
Overall, there have been more office conversions in Northern Virginia during the last 2.5 years than the last 10 years combined, according to real estate services firm JLL. Last year, about 800,000 square feet were converted and another approximately 400,000 square feet have been announced for conversion so far this year.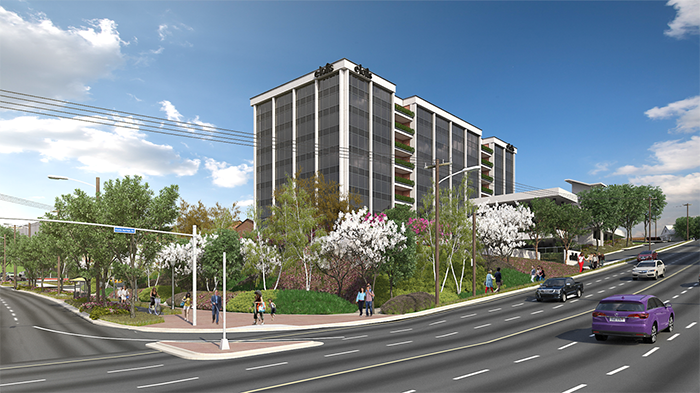 Offices built before 1980 have the lowest vacancy rate, 12.5 percent, says the Fairfax County Economic Development Authority.
For suburban offices, however, most of the vacancies are found in buildings constructed in the 1980s or earlier. Of the 25 offices that make up half of the square footage in vacancies, 21 are from the 1980s and 70s.
In general, suburban offices are more likely to be fully leased since they are smaller buildings that often serve small businesses like doctors, travel agents and real estate brokers. Offices with vacancies rates of 10 percent or less are unlikely to be converted to other uses, say county planners. This finding comes from conversations with building owners and developers.
# # #