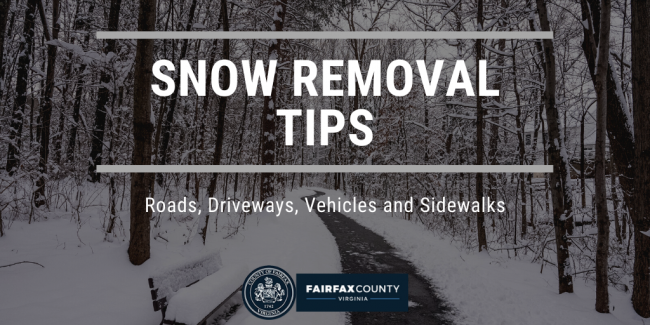 As snow falls across our neighborhoods this winter, here are some key things to know about snow removal.
ROADS
The Virginia Department of Transportation (NOT Fairfax County) removes snow from most county roads.
Plowing on 14,000+ lane miles begins once two inches of snow have fallen
Clearance goals: 2-4 inches: 24 hours; 4-6 inches: 48 hours; 6+ inches: 72 hours
Priorities: Interstates, primary roads, secondary/neighborhood roads
View VDOT's Plow Tracker to check the status of your road and see what's been cleared
Questions? Call VDOT at 1-800-367-7623 or contact VDOT online.
NOTE: If a street within a townhouse, condominium or business complex is not posted with a state route number, then it is a private street. Snow removal is the responsibility of the property management company or homeowners association.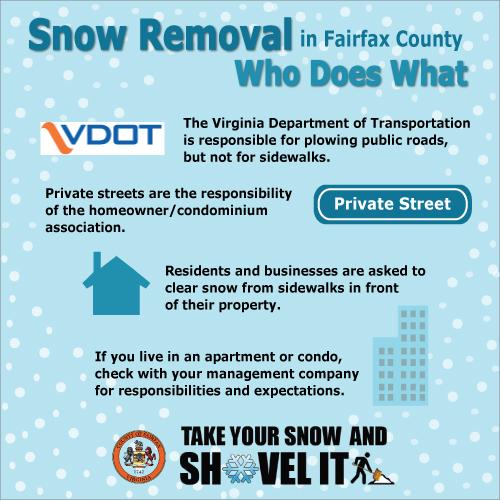 DRIVEWAYS
If you have a driveway, there's a trick to properly shovel it so you don't have to repeatedly remove snow after plows pass.
Watch this video from VDOT:
An additional pro tip from VDOT: Park in driveways or on the odd-numbered side of the street to allow plows room to pass.
VEHICLES
If you park outside, please clear the tops of your vehicle before driving. Snow and ice left on top of roofs can fly off and make it difficult for other drivers to see and maintain their safety.
8 PLACES TO CONSIDER SHOVELING SNOW
It takes a whole community to shovel snow. While not legally obligated, we need your help to clear snow in front of residential or business properties so everyone, including school children, people with disabilities and the elderly, may use them safely. Get those snow shovels and blowers ready to tackle these recommended spots in your neighborhood:
The sidewalk in front of your home
Sidewalks in front of vacant homes or homes where residents are unable to shovel
Fire hydrants – every second counts; clear at least three feet around
Bus stops (there are more than 4,000 in the county!) as well as school bus stops in your neighborhood
Sidewalks/paths that lead to schools or community buildings
Bike trails
Storm drains
Parking identified as accessible spaces for people with disabilities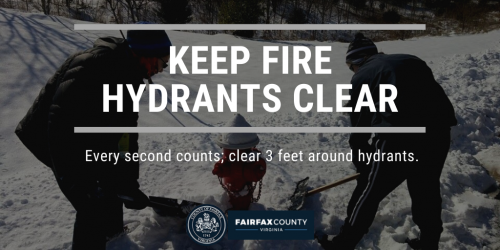 SNOW SHOVELING SAFETY
Snow sure looks pretty, but it must be shoveled — safely.
If you or someone you are with begins to have chest discomfort, especially with one or more of the other signs of a heart attack, call or text 9-1-1 right away.
If you have a history of heart disease do not shovel without your doctor's OK.
Take breaks while shoveling and do not overexert yourself, especially if you are usually inactive.
Shovel small amounts of snow at a time. Push the snow instead of lifting where possible.
A WORD ABOUT SALT
While salt helps get rid of ice, too much can be harmful to our drinking water, aquatic life, trees, vegetation, vehicles, pipes and infrastructure. So, don't over do it. Make sure you're using just enough to get the job done. For example, a 12-ounce mug of salt should be enough to treat a 20-foot driveway or about 10 sidewalk squares.
Also, consider how salt can impact neighborhood dogs; if possible, try and use pet-friendly kinds.