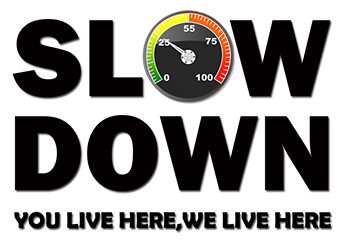 Speeding is a major issue in our neighborhoods.
80 percent of recent survey respondents believe speeding is a problem.
On certain roads, 82 percent of motorists travelled 10+ mph over the posted limit.
What if children, pets or bicyclists suddenly dart in your path?
Slow down! You live here. We live here.