For Immediate Release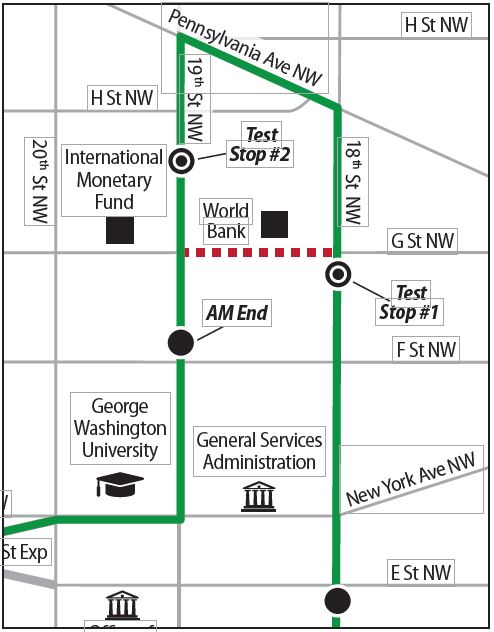 #005_18
In response to customer feedback, Fairfax Connector Route 699 will be testing two new stops in Washington, D.C., beginning March 5. The new test stops will take passengers closer to additional work locations along the route. The following test stops have been added:
Located on 18th Street, NW at the corner of G Street, N.W.
Located mid-block on 19th Street, N.W.
The new stops will not be available in BusTracker during the testing phase.  Passengers who plan to board at these stops in the afternoon are encouraged to be at these locations no later than the scheduled departure times for the first stop at 18th Street, N.W. & E Street, N.W.
Testing is expected to be completed by July 2018. Upon completion of testing, the new stops will be added to BusTracker.